All Japan Intercollegiate Mixed Ekiden Invitational Championship
All Japan Intercollegiate Mixed Ekiden Invitational Championship
06 March 2023
All Japan Intercollegiate Mixed Ekiden Invitational Championship
On Sunday, February 19, I went to watch the 3rd All Japan Intercollegiate Mixed Ekiden Invitational Championship and the National Four Western and Eastern University Match, both of which took place on a specially set up course in Nagai Park in Osaka City. These Ekiden relays, supported by our company as a major sponsor, are characterized by a high-speed race with a total distance of 20 km split into 6 legs (2 km, 3 km, and 5 km for one leg) and male and female team members running alternately and passing on a sash.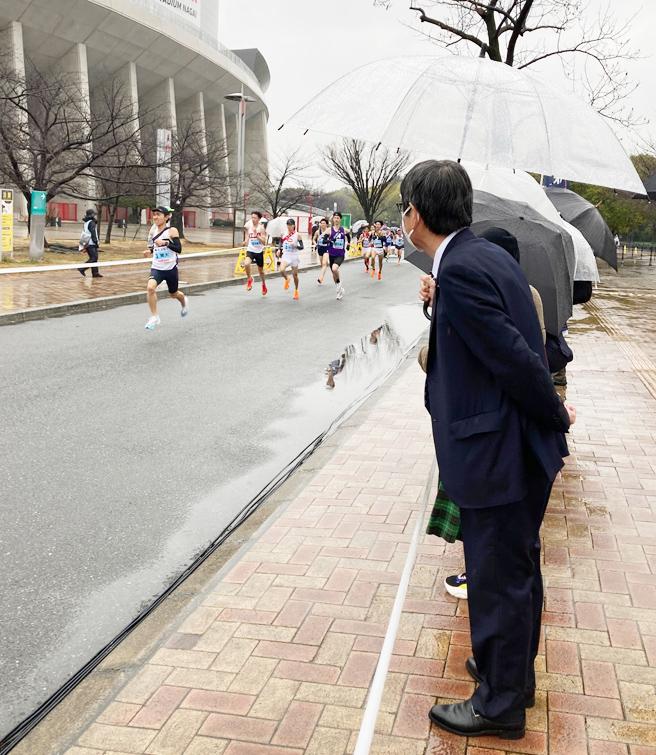 Although the cold eased up slightly, it was unfortunately raining, bringing tough conditions to the runners. Nevertheless, they were very much spurred on by groups of supporters and brass band club members from their respective universities who cheered them on while getting wet from the rain even before the races started. As the race of the Championship developed, the runners switched places dramatically from the first leg, and I had my eyes glued to the contest for the entire one-hour competition.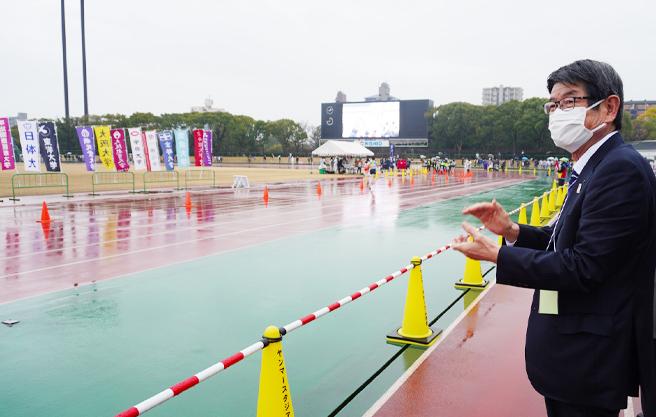 In the final leg, Nippon Sport Science University overtook Juntendo University, the champion for the last two years, achieving victory for the first time. For teams from the Kansai region, Kansai University, which won a prize for the final leg, closed the gap to finish the race in second place, livening up the Championship. In addition, given the fact that times have improved each year, the event seems to be attracting a wider range of runners. We will continue to contribute to the development of sports in the years to come.
About This Blog
Sumitomo Electric Industries, Ltd. President's blog is operated by the Company. Please note the about this blog.