Qualified for the New Year Ekiden!
Qualified for the New Year Ekiden!
02 December 2019
Qualified for the New Year Ekiden!
On November 17, the 62nd Kansai Corporate Team Ekiden Championship was held in Ryujin-mura, Wakayama Prefecture. Our athletic club finished the race in 2nd place, earning the team the right to compete in the All-Japan Men's Corporate Team Ekiden Championships (New Year Ekiden), to be held in Gunma Prefecture on January 1 next year. I would like to take this opportunity to express our appreciation to you for supporting our athletic club.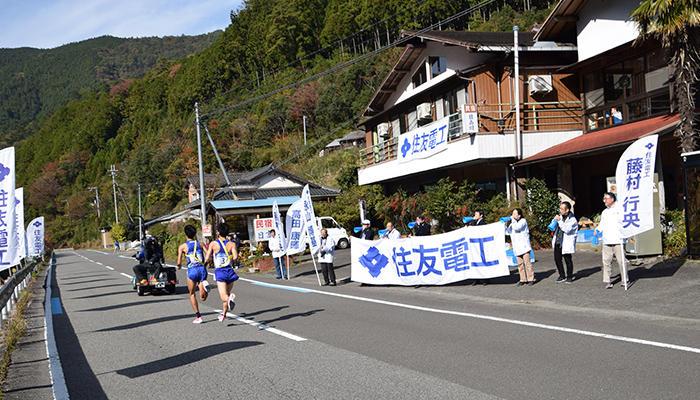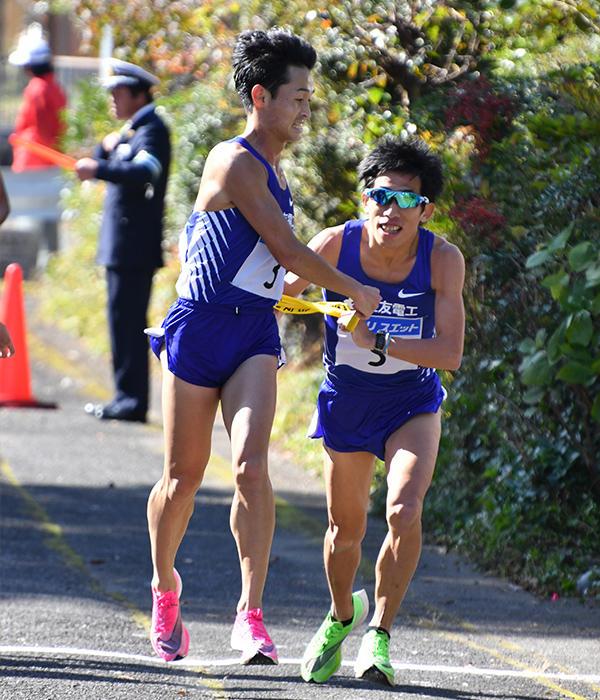 A leading member of our team could not compete in the race due to injury, and I was rooting for our team in the race with fingers crossed. However, each member demonstrated an excellent performance. Kazuki Muramoto in the 1st leg handed off the baton in 2nd place to Hiroyuki Sakaguchi of the 2nd leg. Mr. Sakaguchi finished his leg in 3rd place without lagging far behind the foreign runners ahead of him, marking the highest record ever in the history of Japanese runners. He was followed by Yuki Nakamura of the 3rd leg, and then Hiroki Nagayama of the 4th leg, each of whom held out to the end of his leg.
Both Koki Takada of the 5th leg and Takuma Kumagai of the 6th leg won the prizes for their legs. The team's baton was handed off to Yukio Fujimura of the 7th leg in 1st place. Mr. Fujimura ran very strongly, making me hope that our team could win the race. But our team fell a bit short of the SG Holdings Group, whose young final runner put on a final spurt and our team finished the race in 2nd place. The result made me feel the winning team's real abilities.

I hope that our team will get into shape for the New Year Ekiden to achieve its long-cherished wish to finish the race within the top eight.
About This Blog
Sumitomo Electric Industries, Ltd. President's blog is operated by the Company. Please note the about this blog.