24 January 2019
New Year Ekiden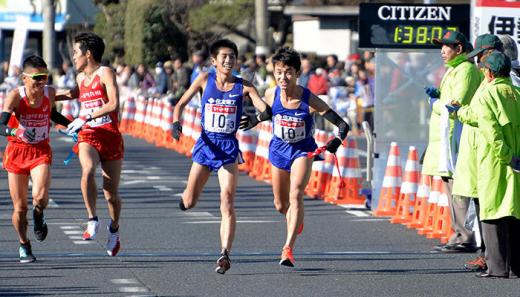 This year, I again went to Gunma Prefecture on New Year's Day to cheer on our athletics club at the New Year Ekiden.

Our team finished in 14th place this year. It was regrettable that the team could not accomplish their target of finishing within the top eight. But they maintained a good pace throughout the race, and this year again finished in a place where breaking into the top eight is feasible. This shows that they are steadily developing their abilities.

Last year, partly because Hyuga Endo, the runner in the first leg, made a good start, the entire team performed well, enabling them to finish in 11th place with a time of 4:59:21. This year, although the team finished in 14th place, their time was 4:55:47. It was certain that the conditions this year were different, but the considerable improvement of three and a half minutes from last year's time, which was actually an all-time record for us, demonstrates the team's growth. However, it also follows that the other teams improved all the more.

All the members, from Yuki Nakamura in the first leg, through Hyuga Endo, Kazuki Tamura, Koki Takada, Takuma Kumagai and Kazuki Muramoto, to Yukio Fujimura, the final runner, continued doing their best tenaciously till the end. I would like to express my appreciation to all the members who served as reserves this time, the team's coach Yasuyuki Watanabe, all those who have related to our athletics club, and everyone who went all the way to Gunma on New Year's Day to cheer on our team.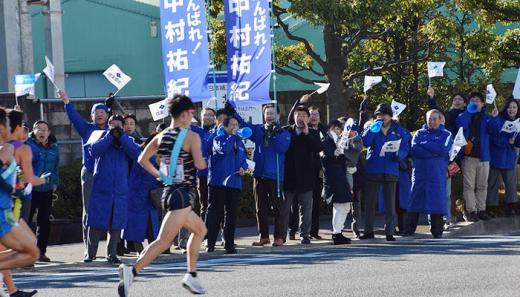 This year the IAAF World Championships will be held, followed by the Tokyo Olympic and Paralympic Games next year. Of course, if our athletics club moves up higher in the field of ekiden, it will be good for the Company, and I'm looking forward to seeing it. However, what I personally would like to see the most is the growth of each individual. Nothing would please me more than seeing the members of our athletics club making their presence felt as representatives of Japan on the global stage. I hope that all the members, whether they do long-distance or short-distance running, will set their goals high, identify what is missing from accomplishing them, continue to make the necessary efforts, and become world-class runners.

At Sumitomo Electric, we would like to continue to support athletics actively and help our athletes to compete at a world level, thereby making the entire sports community even more attractive. On behalf of the Company, I like to follow the dream together with the athletes.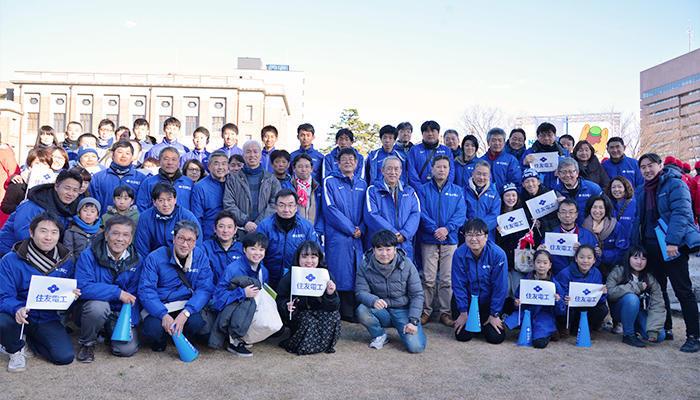 About This Blog
Sumitomo Electric Industries, Ltd. President's blog is operated by the Company. Please note the about this blog.