Area Committee Online Report Meeting
Area Committee Online Report Meeting
27 December 2021
Area Committee Online Report Meeting
On November 10th, we held the Area Committee Online Report Meeting.

The Area Committee activities began in 2015 to create synergies among Group companies in each region, allowing the global executives of overseas affiliates to participate in management beyond the boundaries of individual companies. The committee aims to (1) enhance the presence of each business/base in consideration of the regional characteristics, (2) make use of the knowledge and experience of the global executives, and (3) establish a network of them.

Currently, four committees have been set up in the Americas, Europe, Southeast Asia, and Greater China with the membership comprising more than 500 Group employees, mainly the global executives, committed to a wide variety of subjects, such as human resource development and the strengthening of manufacturing capabilities in the respective regions.

Until 2019, all global executives gathered in Japan for the annual conference to report and exchange opinions on activities in the respective regions. However, due to the COVID-19 pandemic, which makes it difficult to travel overseas, the conference has been held online since last year. Unfortunately we cannot meet and communicate with each other in person, but thanks to various web tools, we can still hear the progress of each region , which I feel is for the best.

The report meeting, in which the representatives of each area committee reported on specific activities, was divided into two sessions due to time differences: the first session with representatives from the Americas and Greater China in the morning and the second session with representatives from Europe and Southeast Asia in the evening, which lasted one hour for each area, with a total of four hours. The reports included the implementation of measures against COVID-19, and CSR activities and online training based on the impact of COVID-19 by utilizing the network of Group companies cultivated so far. I was happy as president to hear that they have been steadily undertaking activities using their ingenuity amid this COVID-19 crisis.

The uncertainty will continue due to the COVID-19 crisis, but we are determined to work together globally to further improve the corporate value of the entire Group.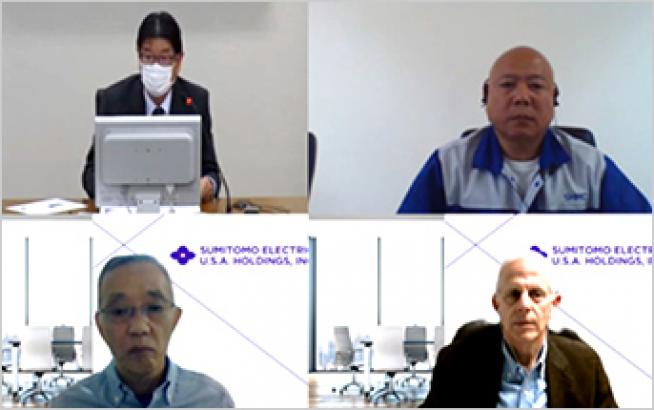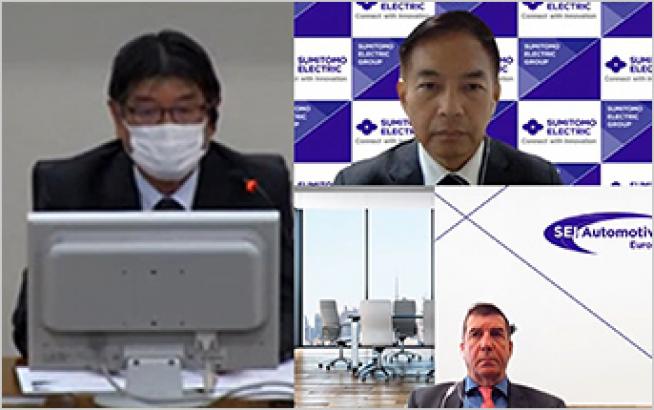 About This Blog
Sumitomo Electric Industries, Ltd. President's blog is operated by the Company. Please note the about this blog.