18 July 2019
Japan Championships
The 103rd Japan Athletics Championships (Japan Championships) were held from June 27 to June 30 at Hakata Forest Athletics Stadium in Fukuoka City, and 13 members from our athletics club competed in the meet. (Kazuki Tamura competed in the men's 10,000 m, which was held on a different day. If he is also counted, a total of 14 members from our club competed in the Japan Championships.) Although I was abroad on a business trip and could not watch the games directly at the venue, I still rooted for them on TV.

Doubling as one of Japan's trials for the IAAF World Championships in Athletics (World Championships) to be held at the end of September, the event drew many competitive athletes, making the meet even more exciting. For the men's 100 m and 200 m races, which captured the public spotlight, Sani Brown won complete victories. Taking advantage of his excellent physical build, he ran with such big strides that he was calmly able to make up for his delay. He is not a member of our athletics club, but as a Japanese, I look forward to seeing him competing successfully in the global arena.

From our athletics club, Yuki Koike and Shuhei Tada competed in the men's 100 m. Koike and Tomoya Tamura competed in the men's 200 m and advanced to the final. Unfortunately, none of them could capture the victory, but they ran with great passion. Naoka Miyake in the women's 200 m and Hyuga Endo in the men's 5000 m also tried their very best. I'm proud that members from our athletics club put in great performances at such a big meet, and that one of them even fought for victory.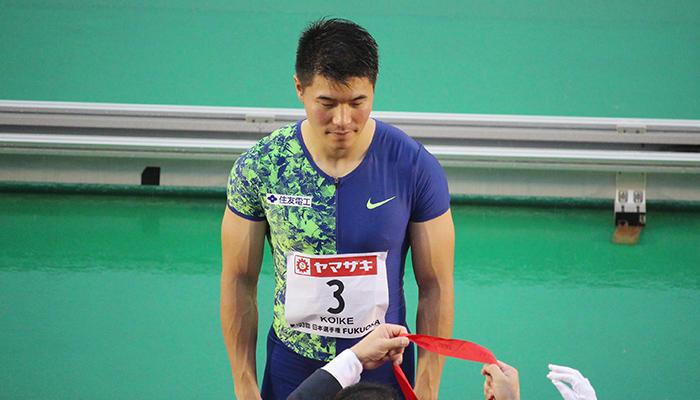 I hope that all our athletics club members who could not compete in this year's Japan Championships or fully demonstrate their capabilities at the event will aim high, find and overcome challenges to realize their targets, and continue improving. I look forward to seeing them performing even better in the future.

I feel that this year's event was marked by the prominence of high school athletes, although they do not belong to our athletics club. Strangely enough, the rise of new power excites viewers without any reason. I hope that the high school athletes continue working hard toward competing in the world, without becoming conceited.
About This Blog
Sumitomo Electric Industries, Ltd. President's blog is operated by the Company. Please note the about this blog.