The unchanging basic policy of Sumitomo Electric Industries, Ltd. is to contribute to society through fair business activities based on the Sumitomo Spirit and the Sumitomo Electric Group Corporate Principles.
Adhering to this basic philosophy, we aim to achieve sustainable growth and enhance corporate value of the Sumitomo Electric Group over the medium to long term as well as to steadily return the results to all of its stakeholders as a going concern based on the concept of "Multistakeholder Capitalism" which focusing on contributing to the public benefit and mutual prosperity with all of our stakeholders. We thus work to ensure and enhance the transparency and fairness of management based on proper corporate governance.
Corporate Governance Guidelines
We have established these "Corporate Governance Guidelines" setting forth our basic ideas and policy concerning corporate governance.
Corporate Governance Report
We disclose specific measures based on the "Corporate Governance Guidelines" in the "Corporate Governance Report."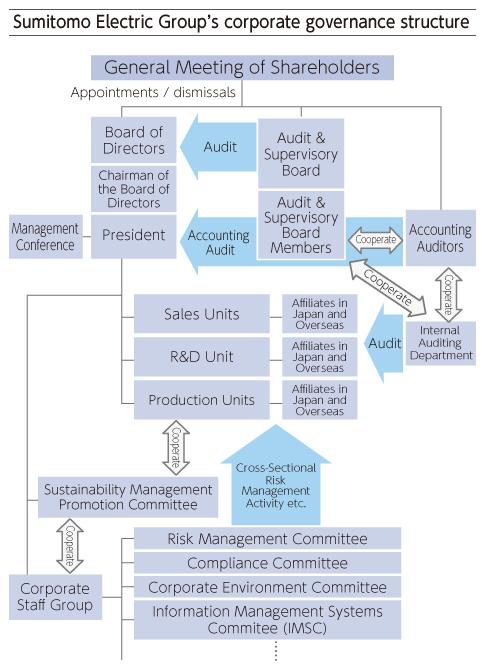 Sumitomo Electric Group's corporate governance structure