History of SUMITOMO ELECTRIC TECHNICAL REVIEW
The History of the SUMITOMO ELECTRIC TECHNICAL REVIEW
On the Occasion of the Release of the 200th Issue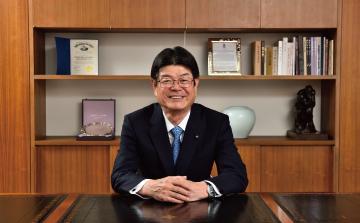 We are pleased to announce that the SUMITOMO ELECTRIC TECHNICAL REVIEW (Japanese edition), first published in October 1933 as our technical journal, celebrated its 200th issue in January 2022. The English edition was launched in 1963, and its 94th issue was published in April 2022. I would like to take this opportunity to express my sincere appreciation for your generous support and encouragement.

The journal has long served as an opportunity for us to present our R&D achievements to the public and put them to test both domestically and internationally, thereby enhancing our technological standards. This periodical has continued to report our new products and technologies excluding the wartime period, making it unique among such journals. Today, the journal is available at our website, and the accomplishments of our commitment to technological development continue to be shared with the world. The release of the 200th issue raises my deep respect for the unremitted efforts made and trials endured by our predecessors, who were dedicated wholeheartedly to technological development in the journal's long history, starting from the first issue.

The Sumitomo Electric Group, originally founded as a copper wire and cable manufacturer, believes that the creation of value through technological development is the key to sustainable corporate growth for the future. Guided by this management policy, we have been committed to developing innovative technology with our eye on the future. As a result, today, our business operations have diversified into automotive, infocommunications, electronics, environment & energy, and industrial materials based on the key areas of mobility, energy, and communications. By presenting comprehensive solutions generated through our overall strengths, we contribute to solving a wide variety of social challenges. With the ambition that we had when releasing the first issue in mind, we will continue to pursue our tireless R&D efforts to open a new chapter in the history of value creation through technological development.

Osamu Inoue
President & COO
The History of SUMITOMO ELECTRIC TECHNICAL REVIEW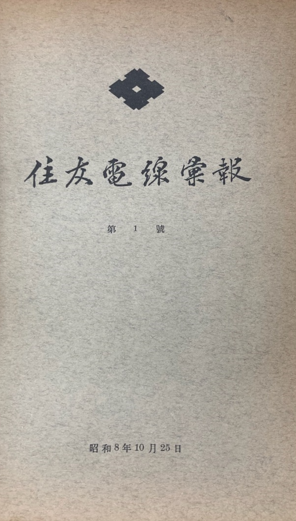 The Sumitomo Electric Technical Review originally began as Sumitomo Densen Iho in 1933, when we operated as Sumitomo Electric Wire & Cable Works. In 1963, the English edition was launched in anticipation of the globalization of the market. Since then, the title has been changed a few times in step with the development of our business operations in response to changes in society. Since 2020, the journal has also carried papers from our Group companies. In 2021, a printed version of the publication was discontinued in consideration of the environmental impact and the COVID-19 pandemic, making the journal available only at our website. Keeping up with the currents of the times, the journal has changed in terms of its publication media, but the ambition infused into the journal remains unchanged. The Sumitomo Electric Technical Review will continue to embody our determination to pursue the creation of value through technological development and contribute to the growth of industries.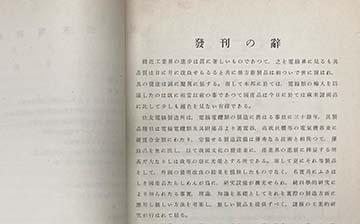 Mission of the Journal
From the First Issue (Released in October 1933)
Totally distinguishing itself from existing publications, this collection of technical papers has been designed to show the public what research in what fields is being conducted at Sumitomo Electric Wire & Cable Works and to introduce its new products and new trends found abroad, in order to contribute to the development of industry. We sincerely hope that we can receive generous support and meticulous guidance from all those concerned in society so that this publication will achieve sound development and fulfill the above-mentioned mission.
SUMITOMO ELECTRIC TECHNICAL REVIEW
A journal of technical papers explaining the Sumitomo Electric's technologies. Technical papers are available in PDF format.
Learn more
Meet the Authors of the SUMITOMO ELECTRIC TECHNICAL REVIEW
We at Sumitomo Electric Group are driven to pursue technological innovations to create value for a better world.
Learn more