Fundamental Policy for Sustainability Management
Challenges surrounding Sustainability, including consideration for climate change and other global environmental issues, respect for human rights, fair and appropriate treatment of employees and their health and working environment, fair and impartial trade with business partners, and risk management for natural disasters, are essential for the Company's sustainable growth and medium-to long-term enhancement of corporate value, as well as for the steady return of results to all stakeholders as a going concern, and SEG will work tirelessly to address these challenges.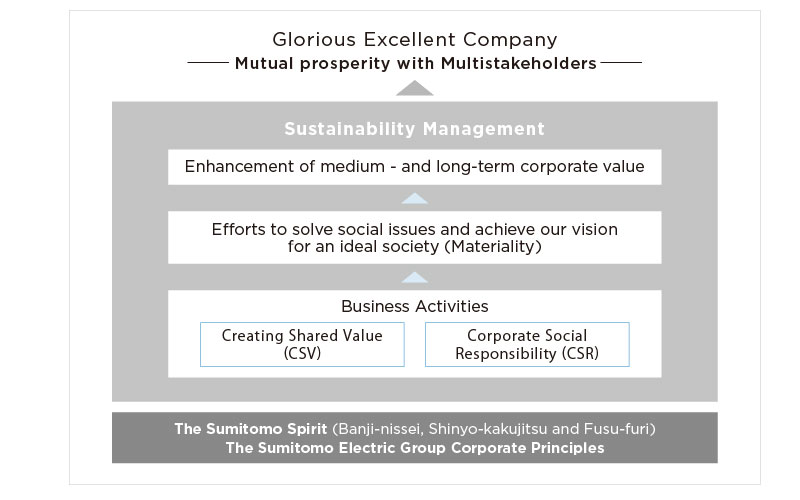 More specifically, we established our value and purpose as continuing to "Pursue Top Technology that connects and supports society; and use the Group's integrated power and innovation to contribute on a global scale" and we are committed to achieving a Safer, more Comfortable society that is also Green and Environmentally Friendly.

In addition, we will communicate our efforts both internally and externally through "Integrated Reports," which summarize our value creation story, and our "CSR Book" which summarizes the achievements of our CSR activities. We encourage feedback from our stakeholders and reflect their thoughts in our future activities.