Autumn: the Best Season for Sports!
Autumn: the Best Season for Sports!
20 November 2023
Autumn: the Best Season for Sports!
On Sunday, October 15, we held the SEI Challenge Cup, an in-house sports event, and the Sumitomo Electric Athletics Festa, which also served as the Japan Record Challenge Track Meet, at the Sumitomo Sogo Ground in Itami City, Hyogo. Just like last year, rain had been forecast until the day before, but the day turned out to be a crisp, autumn day. As the event was open to the general public this year, approximately 1,700 participants and visitors came to take part.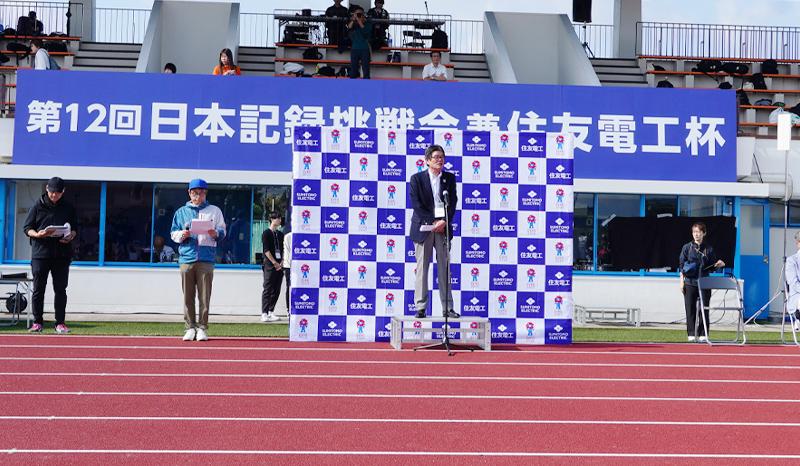 The SEI Challenge Cup brought together nearly 300 employees who formed teams with their colleagues and in-house sports club members. The event was a great success, with serious competition taking place in three events: a 50-m run, a Mölkky match, and a relay marathon race, where each runner passed on a sash to the next runner at the end of each 400-meter lap. For the relay race, the winning team was decided based on the number of laps each team had completed in 40 minutes. I believe this event has also led to improved communication among employees.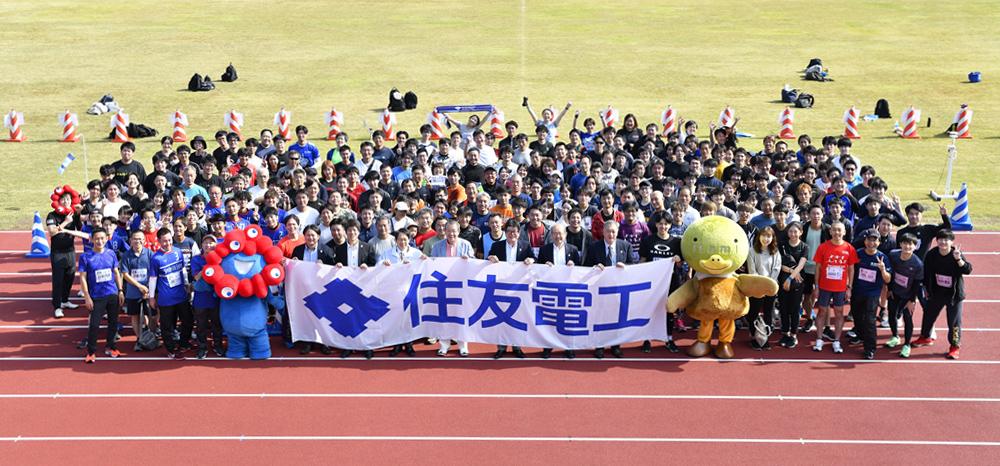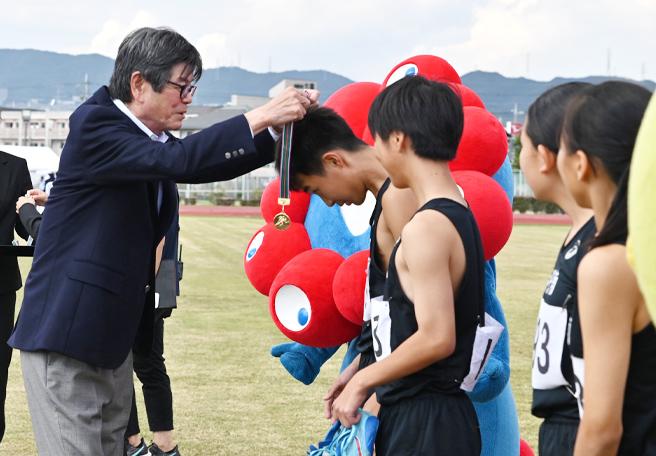 In the afternoon, we held the Japan Record Challenge Track Meet, a 50-m race where our athletes competed against children, and an athletics class. Although no new Japanese records were set at the Meet, one new meet record was established. In the 4 x 200 m race, both men and women had a close battle until just before the finish line, making it a very exciting event.

Meanwhile, in programs including the athletics class, our athletes interacted closely with local children, our employees, and their families. I believe that this event helped us give back something to everyone who supports us on a daily basis.
I would like to take this opportunity to express my appreciation to the Kansai Industrial Track and Field Federation, all others inside and outside the company who helped run the event, and all those who came to the venue to cheer the athletes and participants. Thanks to their dedication, this year's festa again turned out to be an outstanding event.
About This Blog
Sumitomo Electric Industries, Ltd. President's blog is operated by the Company. Please note the about this blog.