Ceremony to Welcome New Staff Members
Ceremony to Welcome New Staff Members
12 April 2021
Ceremony to Welcome New Staff Members
On April 1, we held a ceremony to welcome 353 new employees.
In order to prevent the spread of the new coronavirus, as per last year, we held the event at several business bases of ours, and moreover in several rooms in each of the locations, with the time shorter than usual. I also delivered my messages to the new employees not face-to-face but via video streamed to each location. I truly regret that I could not speak to new employees face-to-face again this year. I look forward to the next opportunity to see them directly.

What I requested of the new employees in my messages is the following three points:
1. Ensure legal compliance thoroughly.
2. Actively take on the challenge of change.
3. Ensure good communication with others.

All of these are what I have been asking the members of our company to consciously put into practice, but our response to COVID-19 over the past year or so has made us more aware of the importance of these points once again.
It is critical to ensure safety, including preventing infection, and ensure compliance with regulations based on the Sumitomo Spirit. In fact, this is the very fundamental premise of our operations. With considerable changes occurring not only in the business environment, but also in lifestyles and ways of thinking, technological innovation is accelerating. We are required to respond to these changes and continue our development. No matter how dramatically the social environment changes, the importance of building relationships of trust will remain the same.
Since our founding in 1897, while handling a wide variety of difficulties and challenges in our history of more than 120 years, we have been contributing to society based on our "expertise in connectivity and transmission technologies." This is true of the drastic changes in the business environment found over the past year or so. By demonstrating ingenuity, we have overcome various difficulties. Now that new members have joined us, we would like to continue to take on the challenge of change, and at the same time, to contribute to making society better.

I hope that all new members will build excellent careers at our company.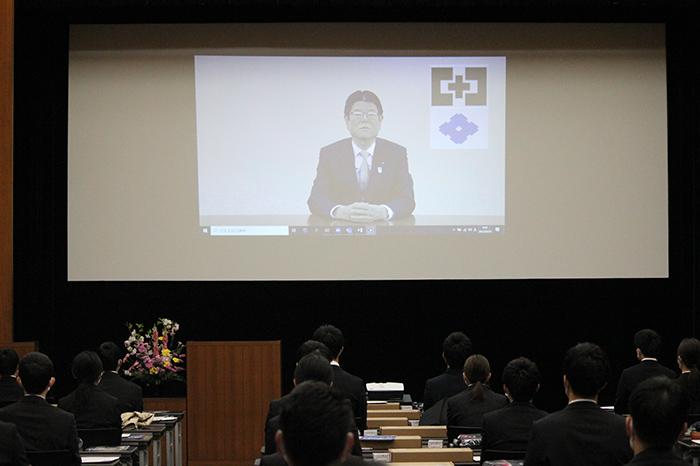 About This Blog
Sumitomo Electric Industries, Ltd. President's blog is operated by the Company. Please note the about this blog.