Qualified for the New Year Ekiden!
Qualified for the New Year Ekiden!
30 November 2020
Qualified for the New Year Ekiden!
On November 15, the 63rd Kansai Corporate Team Ekiden Championship was held in Ryujin-mura, Tanabe City, Wakayama Prefecture. Our team finished the race in 2nd place, with its fastest time ever, winning a spot in the All-Japan Men's Corporate Team Ekiden Championships (New Year Ekiden), to be held in Gunma Prefecture on January 1 next year. I would like to take this opportunity to express our appreciation to everyone who have supported our team.

In the race, Kazuki Muramoto, who ran the 1st leg, handed off the baton to Hiroyuki Sakaguchi, who ran the 2nd leg, 7 seconds behind the lead runner. Sakaguchi moved up to second place by putting in an excellent performance, breaking the leg record for Japanese runners, which he had previously established. Yuki Nakamura, who ran the 3rd leg, held out to the end and passed over the baton to Hiroki Abe, who ran the 4th leg and was fast enough to set a new record for the leg. Koki Takada, who ran the 5th leg, and Hiroki Nagayama, who ran the 6th leg, hung on to the lead runner. The baton was passed on to Kazuma Ito, who ran the 7th leg. He stormed to reduce the time difference with the lead runner and finished in second. He was the fastest runner in that leg.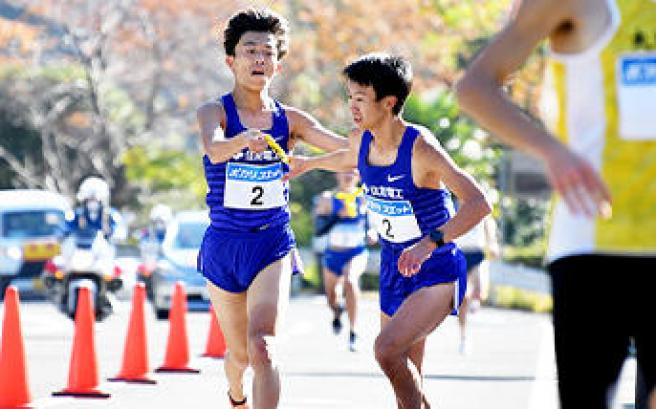 I heard that their training environment had been greatly affected and restricted this year by the pandemic of the novel coronavirus. Under such circumstances, they have qualified for the New Year Ekiden while putting up a good performance and breaking their team record. While maintaining this momentum, I hope that the team will finish in a high place at the New Year Ekiden, to be held on New Year's Day next year, live up to our long-established wish, and deliver bright news to us at the beginning of the year. Please give them a big cheer!
About This Blog
Sumitomo Electric Industries, Ltd. President's blog is operated by the Company. Please note the about this blog.