Business Trip to the U.S.
Business Trip to the U.S.
27 February 2023
Business Trip to the U.S.
I traveled to San Diego and San Marcos for five days from Sunday, February 5. Even though rain was forecast, the blue sky stretched out upon my arrival and the calm, sunny winter weather continued until my departure for home.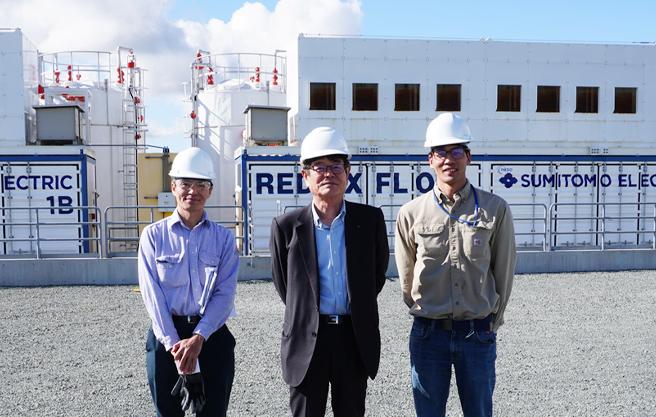 In San Diego, I visited a substation of San Diego Gas & Electric Company (SDG&E), where a redox flow battery system supplied by Sumitomo Electric is installed. During the visit, our expatriate staff who regularly perform maintenance on the system there briefed me on the details of the five-year microgrid demonstration launched in 2017 and the projected demand trends for redox flow batteries in California. This briefing raised my expectation for the market expansion once again.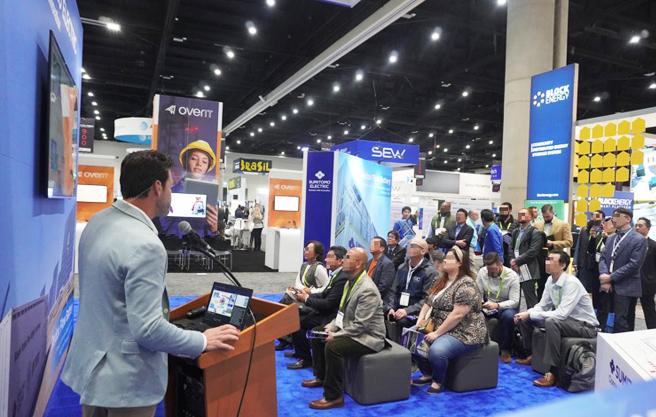 The following day was spent on an inspection tour of DISTRIBUTECH International 2023, where Sumitomo Electric had an exhibition booth.* At our booth, we held a seminar four times a day to introduce our redox flow battery. It was well attended and very successful, with many questions and answers exchanged.
After the inspection tour, I visited Sumitomo Electric Interconnect Products, Inc. (SEIP) , a manufacturer and seller of heat-shrinkable tubing and filter membranes in San Marcos, located 40 miles to the north of San Diego. In addition to a report on current and projected business performance, I also received a briefing on the shop floor from national and expatriate Japanese staff about the effects of capital investment and plans for expanded utilization in the future. While facing an uphill battle in terms of staff recruitment, the company's management focused on their own kaizen (continuous improvement) activities, which, together with the support of the business divisions in Japan, led to the company posting better results in fiscal 2022 than the pre-COVID-19 pandemic levels. I conveyed my appreciation to the management and asked them to continue their efforts in pursuit of further business growth.

Although it was a somewhat rushed business trip to the U.S., it enabled me to deepen communication with our local clients and group company management.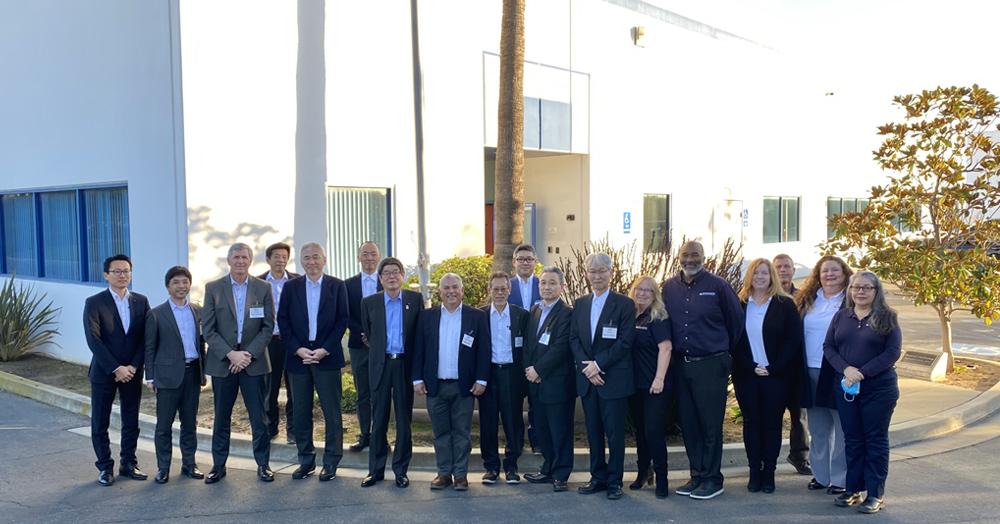 About This Blog
Sumitomo Electric Industries, Ltd. President's blog is operated by the Company. Please note the about this blog.