Fiscal-Year-End Gathering of the Track and Field Team
Fiscal-Year-End Gathering of the Track and Field Team
17 April 2023
Fiscal-Year-End Gathering of the Track and Field Team
On Friday, March 28, we held a fiscal-year-end gathering of the Track and Field Team, where athletes, coaches, and staff of the team as well as relevant officers met together. This gathering is a valued opportunity to assemble almost all of the members including long-distance runners and sprinters who train at their respective locations throughout the year, as well as the managers and staff. Given no opportunity to talk to each other in person over the last few years, the athletes deepened their mutual friendships.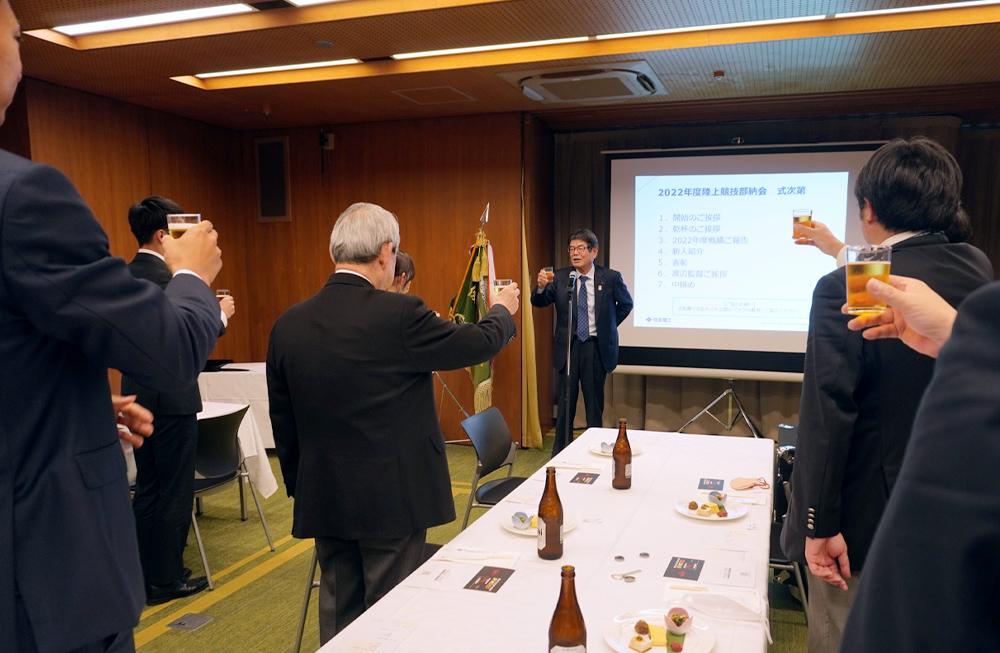 A toast was given to reward everyone for their daily efforts, followed by reports on the achievements and new personal records of each athlete at competitions in fiscal year 2022. In addition, commendations were awarded to those who had achieved particularly outstanding results.

Composed of a total of 27 members—12 sprinters, one combined event athlete, and 14 long-distance runners, the Sumitomo Electric Track and Field Team welcomed two new middle-distance and long-distance runners in April, developing into a team of 29 members in all. We have devoted ourselves to fostering athletes with the aim of producing those who can compete in the global arena. I look for them to continue to take on new challenges one after another, thereby building a more powerful team.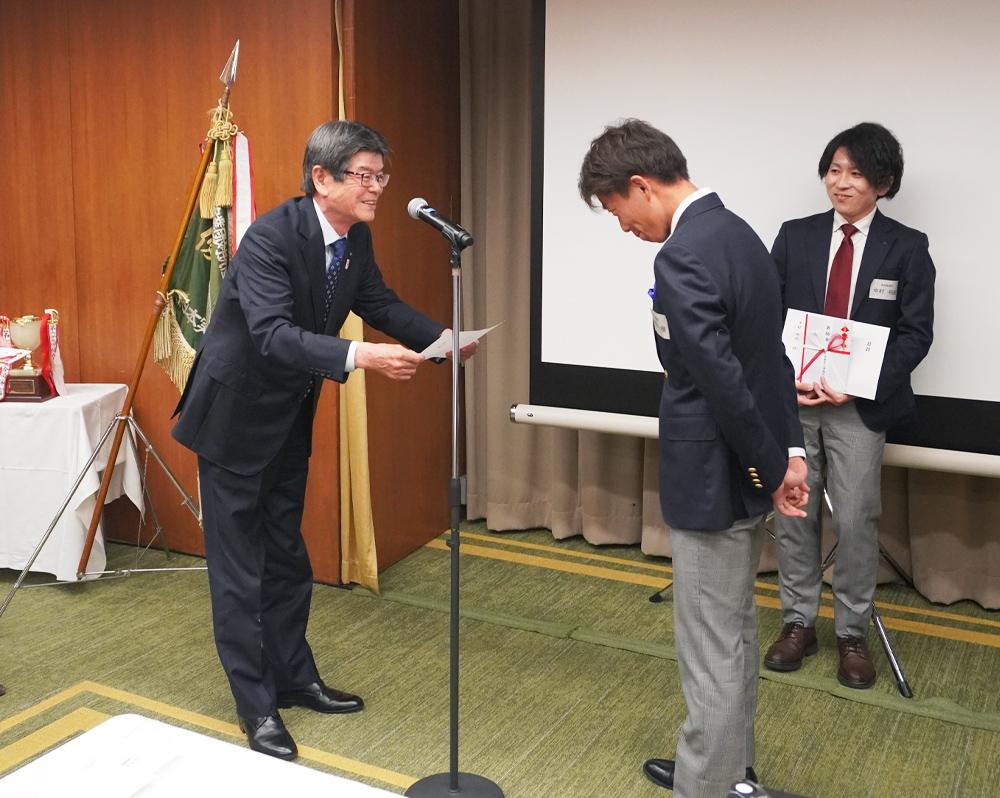 After this gathering, the athletes returned to their respective bases for further training. I look forward to seeing them again next year, and hope with all my heart that each one of them will grow both physically and mentally in this upcoming year.
About This Blog
Sumitomo Electric Industries, Ltd. President's blog is operated by the Company. Please note the about this blog.