Visits to Group Companies in Thailand
Visits to Group Companies in Thailand
07 October 2022
Visits to Group Companies in Thailand
As Japan's travel restrictions were finally eased, I visited Thailand on September 19. It was my first overseas business trip in around two and a half years since overseas business trips were suspended due to the pandemic.

This year we still refrained from holding the Asia Executive Meeting, where a large number of people usually gather, but taking this opportunity, I visited four group companies in the country: Sumiden Steel Wire (Thailand) Co. Ltd. and SEI THAI ELECTRIC CONDUCTOR CO., LTD. in the morning and SUMITOMO ELECTRIC SINTERED COMPONENTS (T) CO., LTD. and SUMITOMO ELECTRIC WINTEC (THAILAND) CO., LTD. in the afternoon. I received information from each company on the current state and outlook of their business performance, including the impact of the COVID-19 pandemic, and was briefed by local staff members on local improvements in manufacturing. It was a very fruitful visit, as I was able to see first-hand the situation of each company on site.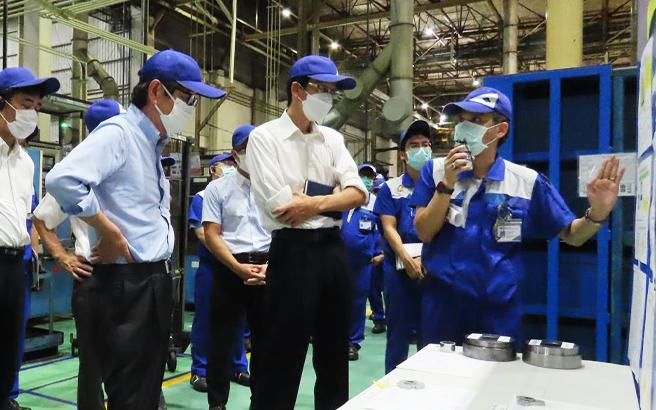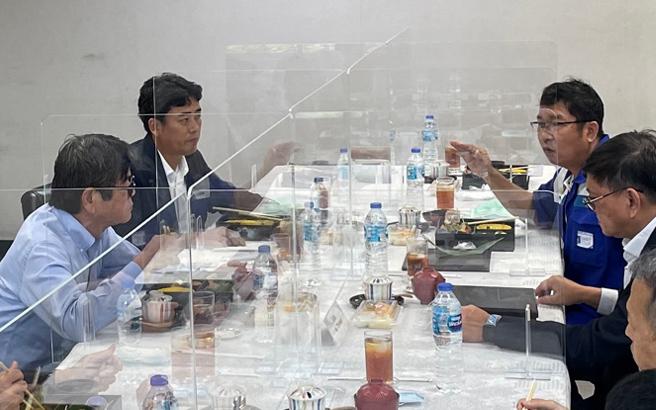 I was also able to communicate face-to-face with Thai Global Executives Mr. Chompol Chanpeng, Mr. Wuttipong Sirapaisal, and Mr. Pramote Eiangkunchorn over lunch. They explained to me the operations they are in charge of at their respective companies, as well as the Area Committee's Group-wide activities implemented in Thailand and their manufacturing initiatives, such as Monozukuri Fundamentals Assessment and 200 KAIZEN.

Furthermore, the dinner party in the evening served as an excellent opportunity to exchange information with the presidents of affiliated companies, including the companies I visited this time, who also attended the dinner.

This business trip was on a fairly tight schedule, but I was reminded of the importance of communicating in person. I would like take this opportunity to thank everyone who assisted with my visit.
About This Blog
Sumitomo Electric Industries, Ltd. President's blog is operated by the Company. Please note the about this blog.