Sumitomo Electric Group Partner Meeting
Sumitomo Electric Group Partner Meeting
23 August 2022
Sumitomo Electric Group Partner Meeting
On July 19, we held the 13th Partner Meeting, the first such meeting in three years.
Due to the impact of the COVID-19 pandemic, we canceled the event last year and the year before last. This year, however, we invited many partners who supported the Sumitomo Electric Group's operations in various aspects and welcomed them at the event venue and online.

I would like to take this opportunity to express my appreciation once again.

The meeting consisted of two parts. In the first part, I briefly explained the "Sumitomo Electric Group 2030 Vision", the long-term vision announced to the public the other day. Afterwards, Managing Director Kobayashi, Procurement Division Manager Tabuchi and all the Business Unit Managers explained our business environment and forecast, procurement policy, and the key areas and products designated in the "2030 Vision", respectively.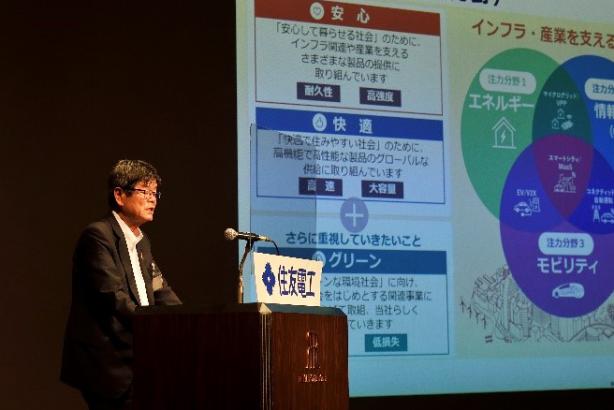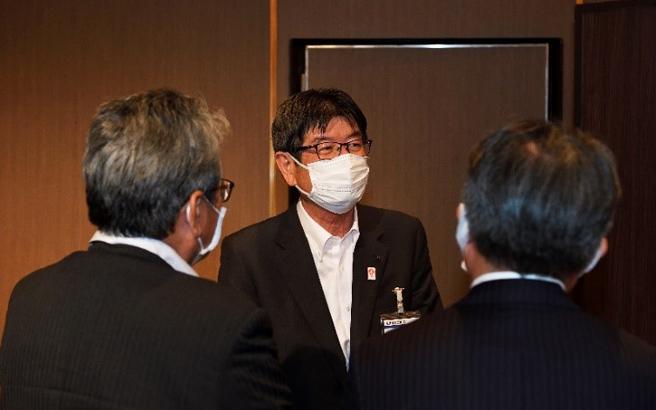 These explanations were followed by an award ceremony, where we presented six companies with crystal trophies as "Excellent Partner" awardees in recognition of their particularly considerable contribution.

We used to organize a get-together in the second part, but we had to cancel it this year to prevent the spread of the pandemic.
Instead, we held a business-card-exchanging event. Despite the limited time available, the event served as a very significant opportunity for us to express our daily appreciation.

The combination of the ongoing pandemic, the short supply of semiconductors and the Ukraine affair is making it further difficult to foresee what will happen in the future and continuing to cause many challenges in our business environment. By ensuring close cooperation with our partners, however, we would like to continue our efforts to expand our business

I would like to do my best.
About This Blog
Sumitomo Electric Industries, Ltd. President's blog is operated by the Company. Please note the about this blog.