Visit of EU Commissioner Virginius Sinkevicius
Visit of EU Commissioner Virginius Sinkevicius
05 December 2022
Visit of EU Commissioner Virginius Sinkevicius
On November 11, I had a meeting with Mr. Virginius Sinkevicius, EU Commissioner for the Environment, Oceans and Fisheries, at our company. This meeting was held in response to his request to exchange opinions on Japanese companies' activities to realize the circular economy, which is being promoted by the EU.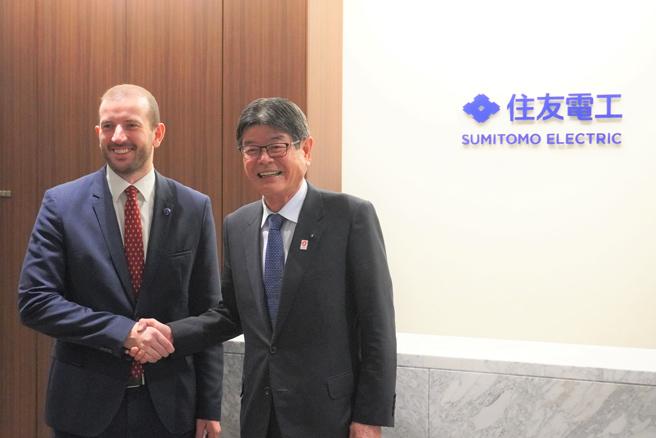 Mr. Sinkevicius explained to me the "New Circular Economy Action Plan" adopted by the EU in 2020. As part of the Sumitomo Electric Group's efforts to realize a circular economy, I explained our initiatives for recycling wires/cables and tungsten, as well as our redox flow battery as a product that contributes to both the circular economy and carbon neutrality.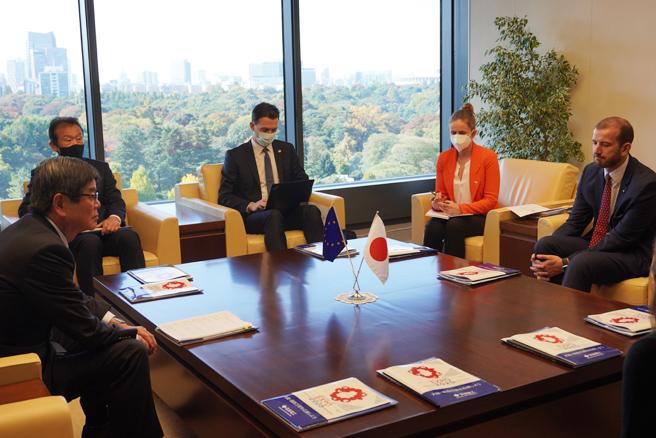 In Europe, the use of renewable energy, such as offshore wind power, to achieve carbon neutrality is gaining momentum. To further introduce renewable energy with unstable output, however, large storage batteries are indispensable. Our redox flow battery is safe and operates for extended hours due to the use of a non-flammable electrolyte. The design life of the battery is over 20 years and the electrolyte can be reused semi-permanently without deterioration. With these features, our redox flow battery is consistent with the concept of a circular economy. In response to my explanation of these features, Mr. Sinkevicius expressed his high expectations for our redox flow battery business in Europe.
About This Blog
Sumitomo Electric Industries, Ltd. President's blog is operated by the Company. Please note the about this blog.