Global Leadership Development Program
Global Leadership Development Program
15 November 2022
Global Leadership Development Program
The Global Leadership Development Program, launched in 2007, is a training program for general managers of Group companies in Japan and overseas. This year, we held it in the form of a group session for the first time in three years.

The first round of the program, which drew a total of 16 participants—10 from overseas and six from Japan—finished last month. The participants engaged in online group discussions for three months on a continuing basis regarding the Sumitomo Spirit, the 2030 VISION, manufacturing, and global environmental initiatives. Most of the participants subsequently gathered in Osaka for five days, from October 17 to 21, to make a final presentation to the management. I gave a talk about the current situation of our company, expectations for the next-generation executives, and the mindset of leaders.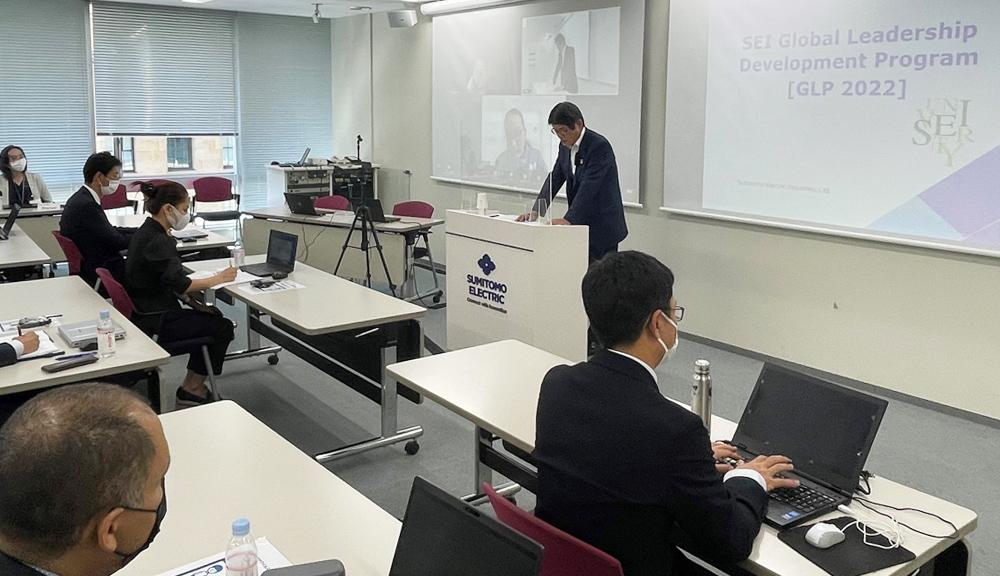 At the final presentation session, each of the participants, who struggle on the frontlines in this era of rapid change, described their visions and action plans. After the session, an informal small group meeting was held, enabling me to communicate directly with the participants.

There are many roles that leaders are expected to fulfill, but I firmly believe that the most important thing is to accurately identify the situation in a rapidly changing environment, to present clear targets for their teams and enhance the members' motivation, and to make decisions and achieve the desired results. I hope that the leaders of our Group companies will further make their presence felt by leveraging what they have learned and the network established through the program.

The second round of the program has just begun. I look forward to meeting the participants in the group session to be organized next February.
About This Blog
Sumitomo Electric Industries, Ltd. President's blog is operated by the Company. Please note the about this blog.