24 November 2022
IWCC Directors' Meeting
The International Wrought Copper Council (IWCC), launched in 1953, is an international industrial association for copper fabricators such as those handling electric wire and copper alloy. In 1968, the Japan Wrought Copper Council (JWCC) was founded and listed in the membership of the IWCC. Since then, Sumitomo Electric has been actively involved in the council in order to raise the status of the industry. I have served as a Director of the IWCC since 2017.

On October 25, I attended a Directors' meeting, held for the first time in three years, in London. It is often said that it is cold in London. Fortunately, however, the weather was relatively fine during my stay, with patches of blue sky sometimes seen. Starting with Brexit at the end of 2020, Queen Elizabeth's death in September this year, and the early resignation of Prime Minister Truss in October exemplify the U.K's turmoil today. But the streets were bustling, with few pedestrians wearing masks, unlike in Japan. In an atmosphere far from stagnant, the U.K. seemed to epitomize a post-pandemic world.

Held at Hyatt Regency London, the Directors' meeting was attended by about 20 members from Asia, Europe, and the U.S. We engaged in serious discussions on the industry's initiatives toward the realization of a carbon-free society and the risks posed on the entire industry by the Russia-Ukraine problem.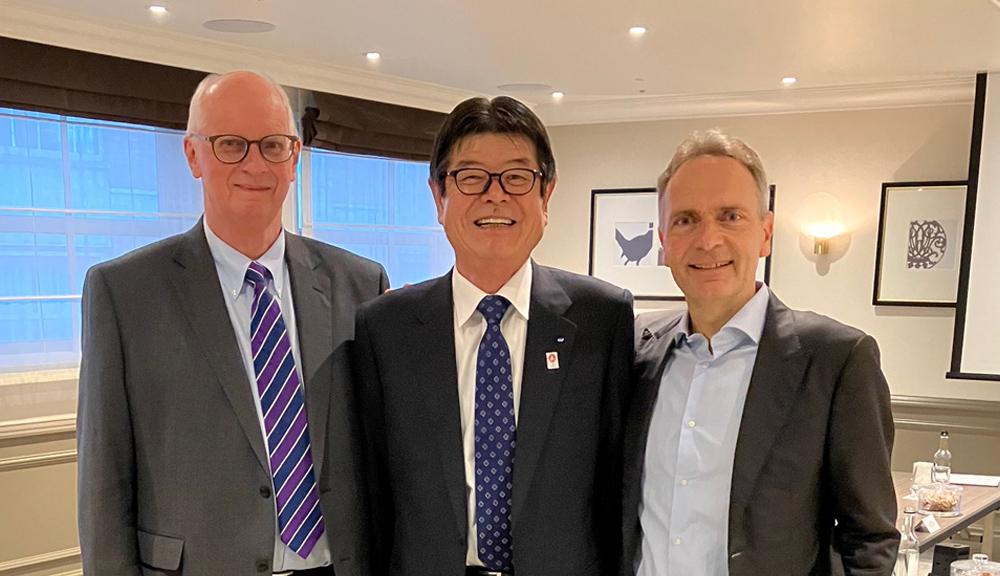 Some say that much work has been able to be done remotely since the onset of the pandemic. However, my business trip to London to attend the IWCC Directors' meeting for the first time in three years made me realize that the significance of face-to-face communication has not diminished and that the industry as a whole is blessed with warm bonds between individuals across the boundaries of companies.
After the meeting, I was guided through the London Metal Exchange (LME) for the first time by Triland Metals. The LME is an open outcry trading floor that boasts a tradition of more than 100 years. With online trading accounting for the majority of its trading volume, however, the continuation of the facility is now being discussed. What will the focus be placed on, tradition or efficiency? I look forward to seeing how the future develops.
About This Blog
Sumitomo Electric Industries, Ltd. President's blog is operated by the Company. Please note the about this blog.