Two Years until Expo 2025 Osaka, Kansai, Japan
Two Years until Expo 2025 Osaka, Kansai, Japan
24 April 2023
Two Years until Expo 2025 Osaka, Kansai, Japan
April 13 marks a milestone, with exactly two years remaining before the start of Expo 2025 Osaka, Kansai, Japan. To help foster momentum for the Expo, we have installed an Expo countdown display, showing the number of days left before the event, at the reception counter of the third floor of the Osaka Head Office and at the entrance of the first floor of the Tokyo Head Office. The display has quite an impact, so please take a look at it if you visit either of the head offices.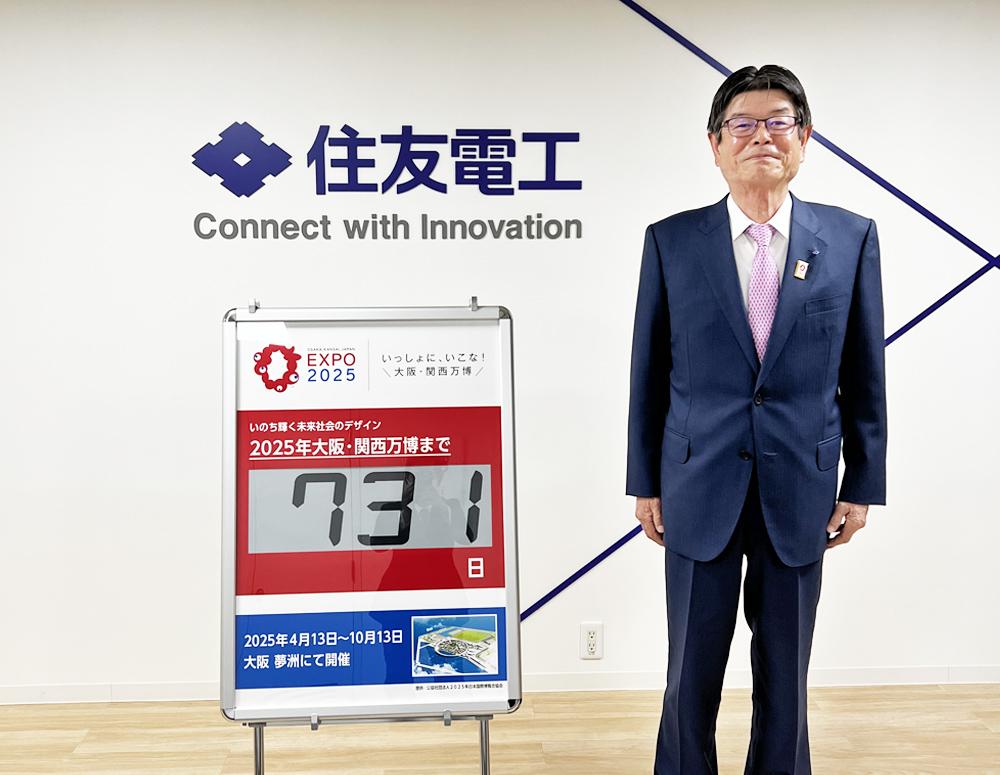 We are closely related with Expo 2025 Osaka, Kansai, Japan. Since the beginning of the bidding, our Chairman Masayoshi Matsumoto has been engaged with the event as the Chairman of the Kansai Economic Federation. Since the winning of the bid, he has served as Deputy Chairperson of the Japan Association for the 2025 World Exposition, the organizer of the event. In addition, the Sumitomo Group has decided to exhibit a pavilion.
Tracing its roots to Kyoto, the business of Sumitomo has grown and developed in Osaka. Guided by the Sumitomo Spirit "Mutual Prosperity, Respect for the Public Good," we believe that our support for Expo 2025 Osaka, Kansai, Japan, is of great significance for us. This year, in November, an event to mark 500 days before the Expo will be held. To help ensure success of the Expo, we would like to provide as much support as possible.
About This Blog
Sumitomo Electric Industries, Ltd. President's blog is operated by the Company. Please note the about this blog.