Global G-katsu Presentation Competition
Global G-katsu Presentation Competition
05 August 2019
Global G-katsu Presentation Competition
On July 4, we held a group-wide kaizen activity (G-katsu) presentation competition at our Osaka Works, where seven teams selected as representatives made presentations.

The seven representatives had won the business unit preliminaries with a total of 2,924 teams competing, including those from group companies. While the team from A.L.M.T. Corp. representing the Industrial Materials Group was selected as the best team, all the others were also excellent. Each speaker clearly presented their problem solution processes of setting targets, exchanging opinions by involving everyone concerned, and repeating trials and errors until finally achieving the necessary results. In addition, all the teams gave their presentations and answered questions with confidence. Each and every one of them was splendid.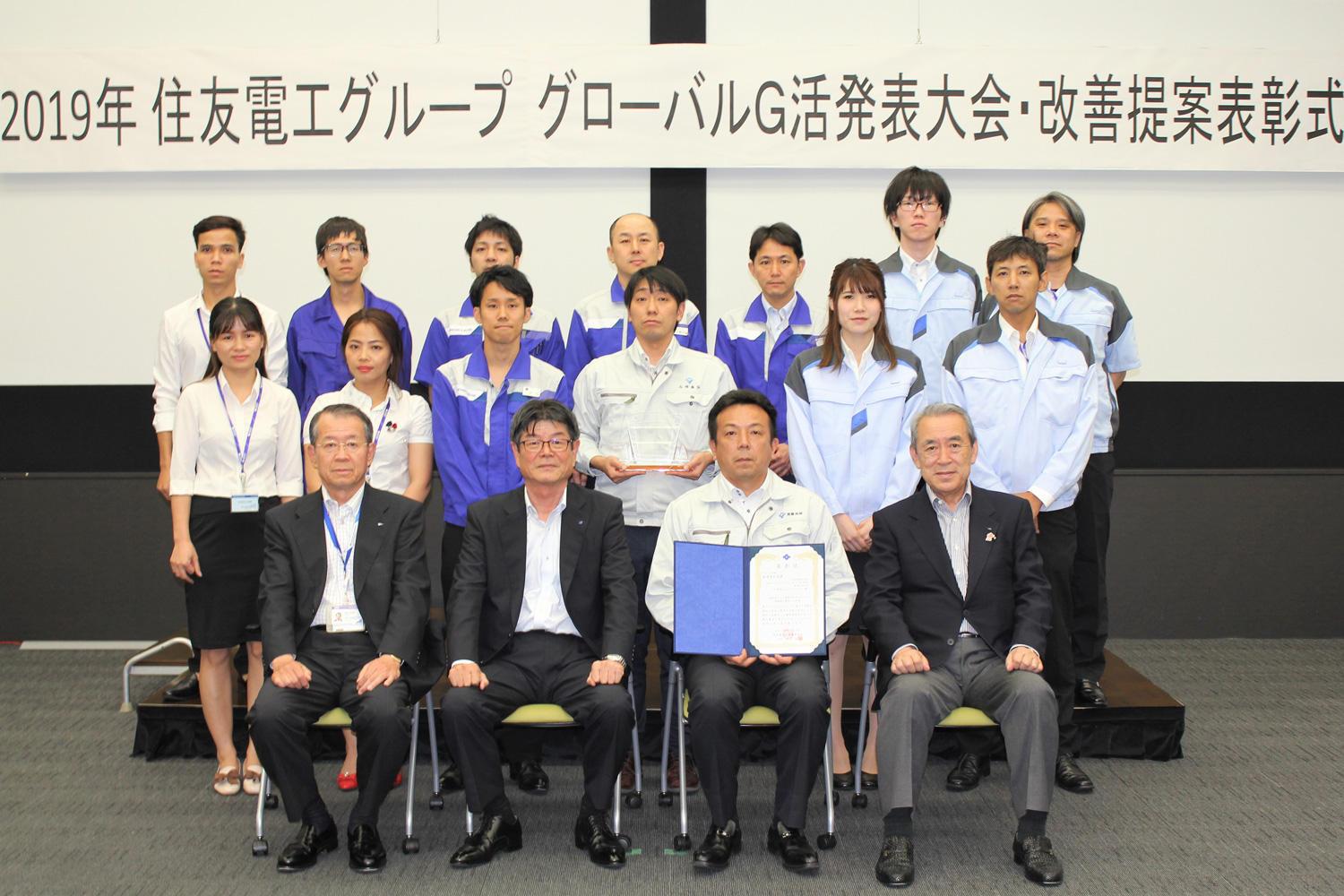 The current business environment is severe, but all the more for this, we need to enhance our earning power. To do this, steady improvement efforts, such as G-katsu, are truly crucial. As indicated by the entry of a team from Vietnam, G-katsu continues to spread throughout our group companies around the world, making me feel greatly assured.

Hoping to see even more active improvement efforts throughout our corporate group, I also would like to widely disseminate the fact that such activities underpin our business operations.
About This Blog
Sumitomo Electric Industries, Ltd. President's blog is operated by the Company. Please note the about this blog.