Five Athletes Selected to Represent Japan in The World Athletics Championships Oregon 22
Five Athletes Selected to Represent Japan in The World Athletics Championships Oregon 22
15 July 2022
Five Athletes Selected to Represent Japan in The World Athletics Championships Oregon 22
Five athletes from our track and field club have been selected as Japanese representatives for the World Athletics Championships Oregon 22, starting on July 15.
I encouraged three of the five athletes, who could arrange their schedule to meet me online: Yuki Koike, Midori Mikase, and Shunsuke Izumiya.

The athletes enthusiastically told me their ambitions as follows: "I set a good record in the World Junior Championships at this venue, so I hope to break my own record and advance to the final" (Koike); "It will be my first appearance in the women's 4x100 m relay, so I wish to gain good experience and do my best to finish with a smile" (Mikase); and "I was selected as a Japanese representative for the World Athletics Championships, Doha 2019, but I couldn't participate due to an injury, so I want to achieve good results this time" (Izumiya).

I told them that we have prepare a message board stating "Run toward your dream" to cheer them on along with all the employees. Then I asked them to take care of themselves and encouraged them to do their best.

It is a great honor for our company to have as many as five athletes selected to represent Japan, including Hyuga Endo and Koki Ueyama, whom I will meet and encourage on another day. I believe that they have been selected as a result of their daily hard training while encouraging each other. I would like to praise their hard work once again and am confident that the five athletes will do their best on the world stage and show us a great performance.

I would like to ask you to support them.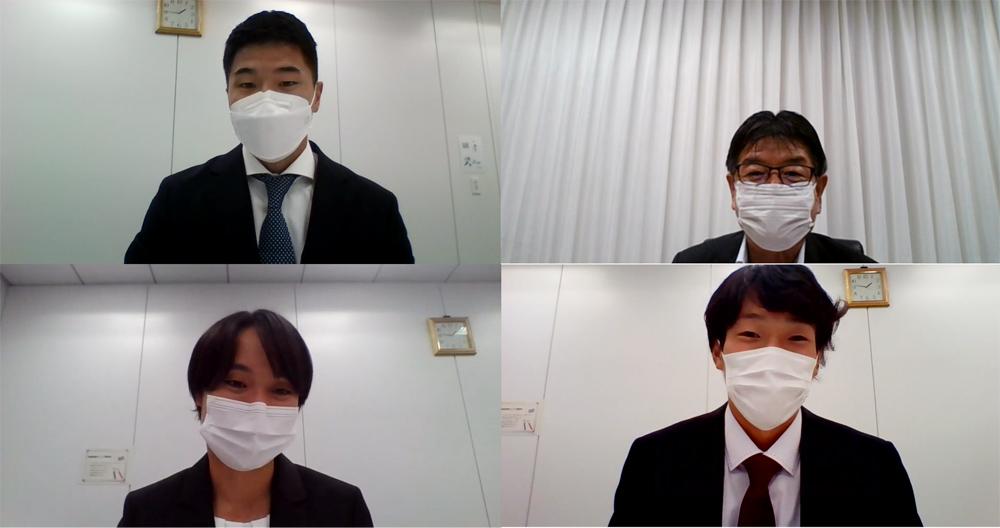 About This Blog
Sumitomo Electric Industries, Ltd. President's blog is operated by the Company. Please note the about this blog.