LoI Signing Ceremony with the Philippine Department of Trade and Industry
LoI Signing Ceremony with the Philippine Department of Trade and Industry
14 June 2019
LoI Signing Ceremony with the Philippine Department of Trade and Industry
On May 29, I attended the signing ceremony for a letter of intent (LoI) with the Philippine Department of Trade and Industry, held at the Imperial Hotel, Tokyo, and participated in the signing of the document.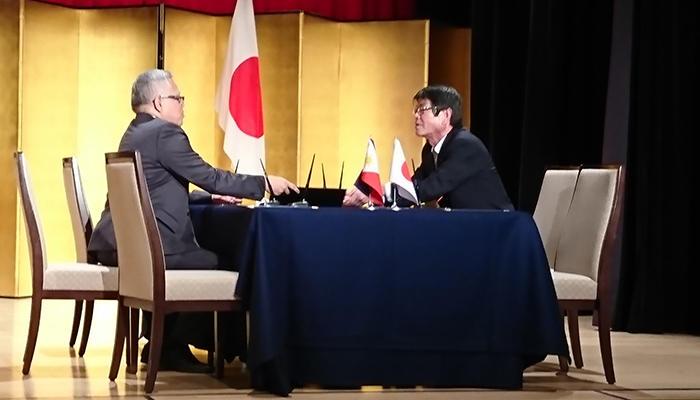 This LoI confirms that the Sumitomo Electric Group will continue to be a partner to contribute to the Philippines' economic development through the expansion of our local production in the country.

The Philippines is expected to grow further in the future, as suggested by the fact that the population of the country has broken through the 100 million barrier and that the percentage of the working age population is high. In addition, the country is positive about attracting foreign-affiliated companies. Also, I have the impression that the country is relatively pro-Japan, apparently drawing many Japanese-affiliated companies to the country.

In the Philippines, we presently operate 11 group companies mainly in the automotive wiring harness field, and employ more than 30,000 staff members. The country is one of our important production bases in Southeast Asia.

On the day of the event, President Rodrigo Roa Duterte also expressed his appreciation and pledged strong support, making us feel truly assured. We would like to establish an even better relationship with the Philippines, an important southeastern foothold that continues to grow and develop, and hope that this will lead to further development of our corporate group.
About This Blog
Sumitomo Electric Industries, Ltd. President's blog is operated by the Company. Please note the about this blog.