On May 24, we held an IR session on our FY2018 business results.

Our FY2018 business results on a consolidated basis were as follows: net sales of 3.178 trillion yen; operating income of 166.3 billion yen; ordinary income of 188.6 billion yen; and profit attributable to owners of parent of 118.1 billion yen. While sales increased from the previous year, the figures for all remaining categories marked a decline.

The results for the first half of the FY2018 were favorable in general. However, the second half of the fiscal year saw a decline in automobile production in China, the EU, etc., accompanied by a gradual slowdown in other business fields as well, such as sluggish sales of smartphones on a global basis. We were affected by price declines, as well as additional tariffs between the U.S. and China leading to a rise in costs. Although we worked very hard toward marking a record high, unfortunately, we could not accomplish the target.

Another factor behind the decline in our business results was an increase in R&D costs in anticipation of future trends, such as "connected, autonomous, shared, and electric" (CASE) vehicles. Today, it is not only our conventional competitors around the world but also newcomers from different business fields who are trying to develop new products. The situation is never easy. To reap the fruit in the future, we need to continue to produce new products. In the IR session, I was asked by many investors about future prospects not only of our automobile-related business but also of our entire corporate group. Although it will take a little time before we can officially comment on the topic since several R&D projects are still ongoing, we will try our best to generate favorable results for our stakeholders and the entire society, in terms of not only automobiles but other aspects as well.

We announced our FY 2019 forecast as follows: net sales of 3.2 trillion yen; and operating income of 167 billion yen. Both of them are slightly higher than the FY 2018 business results. However, as indicated by the ongoing U.S. - China trade conflict, and a new tariff risk between the U.S. and Mexico, there is no real cause for optimism in the current situation. Although we will continue to pay attention to the situation and take the most appropriate measures possible in consideration of the future environment, the global economy will be immensely affected by these problems, making me sincerely hope that they will be settled as soon as possible. On the other hand, there is good news for us, such as the development of the fifth-generation mobile communications (5G). We will do the best we can in order to surely achieve the announced numerical targets.

We will continue to put conscientious efforts into safety, environment, quality, cost, delivery, and research & development (SEQCDD). Based on the recognition that nothing is more important than making our corporate structure sturdy enough to endure changes in the external environment, all of us at the Sumitomo Electric Group will consolidate our efforts and continue doing our best to create products that can contribute to society. In this regard, we would like to ask for your continuous support again this fiscal year.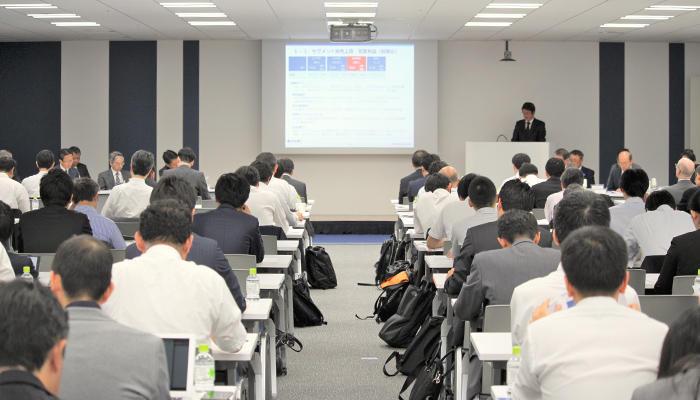 About This Blog
Sumitomo Electric Industries, Ltd. President's blog is operated by the Company. Please note the about this blog.