Kansai Corporate Team Ekiden Championship
Kansai Corporate Team Ekiden Championship
06 December 2018
Kansai Corporate Team Ekiden Championship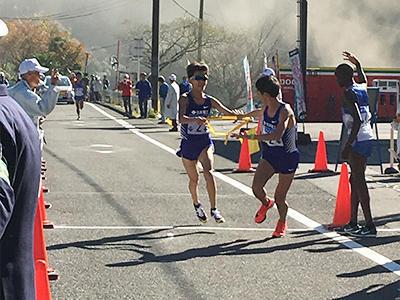 On November 11, I went to watch the 61st Kansai Corporate Team Ekiden Championship (Ryujin-mura, Wakayama) to root for our athletic club. Finishing the race in 3rd place, once again this year our team earned the right to compete in the New Year Ekiden, held on January 1, as we had done last year.

I had heard that our team members were in such good condition this year that their victory was a feasible target, making me expect that I would see the team triumph. In the real world, though, things were not so easy. As well as our team, other teams were also striving to be victorious, meaning that all our team members need to train themselves even harder.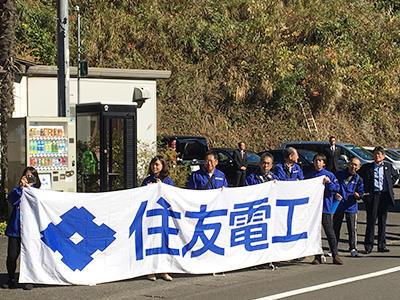 Our team's record of 4:00:37, however, was two minutes faster than its previous year's finish, the fastest ever in its history, so there is no need to be pessimistic. I feel that the entire Kansai region's athletics level is rising, which is very good in itself.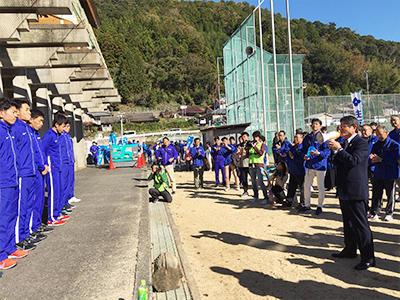 Our team's next race is the New Year Ekiden on January 1. At the beginning of this year, our team members competed at the same event, encouraging everyone who watched the race very much. I will go to Gunma again next year to cheer our team on.

I hope that all the members of our team continue training hard so that they can demonstrate their full capabilities on the day of the race. I would like to place expectations on them, while hoping that such expectations don't give them any extra pressure.
Finally, I would like to express my appreciation to our athletic club's members, coaches, and support staff members who prepared for the race, and all the members of the athletic community who supported the race.
About This Blog
Sumitomo Electric Industries, Ltd. President's blog is operated by the Company. Please note the about this blog.