Annual Meeting with Important Business Partners
Annual Meeting with Important Business Partners
05 July 2022
Annual Meeting with Important Business Partners
On June 13, we held the annual meeting at the Tokyo Head Office with our important business partners in the business development and distribution of our electronics, infocommunications, and environment and energy products. As in last year, we asked two award-winning companies to attend the meeting on-site and 34 others to participate online.

We have held this meeting every year to meet with leaders, express our gratitude for their cooperation and support, and share various issues.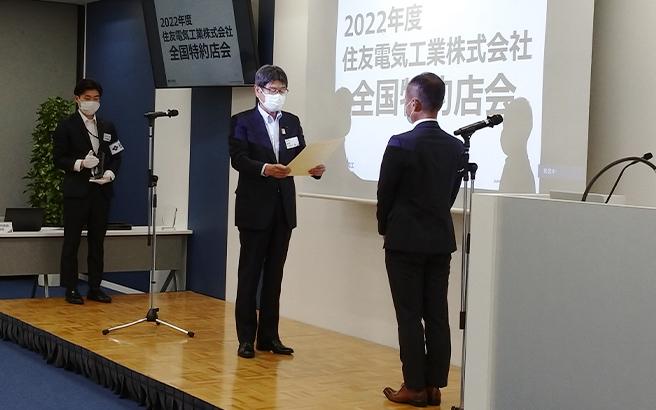 At the meeting, I explained the long-term "Sumitomo Electric Group 2030 Vision" announced the other day and shared information on our activities in 2022, followed by our sales executives explaining our products and our sales policy for each market. After that, we presented an appreciation letter and a commemorative gift to two companies, Kawamitu Co., Ltd. and Nishi Shoji Co., Ltd., which had achieved outstanding results in 2021.
Thank you very much to all the participants. It was very nice to have an opportunity to directly express our gratitude not only to the two award-winning companies but also other partners that participated in this meeting online. It is my hope that next year will be definitely the year all our partners will visit to participate so that we can talk face-to-face.

In the Sumitomo Electric Group 2030 Vision, we set forth our purpose: Based on the spirit of "contributing to the public benefit through business while striving to ensure mutual prosperity with our stakeholders," we will contribute to building a better society by pursuing Top Technology and innovation on a global scale, using the integrated capabilities of Sumitomo Electric Group." In pursuing this purpose, the presence of our partners is indispensable. We are constantly asking them to understand the needs and problems of customers with the use of their wide network. As a business partner, we would like to continue working with them.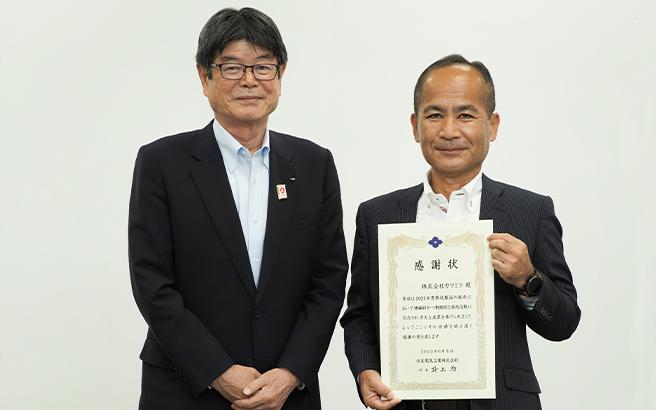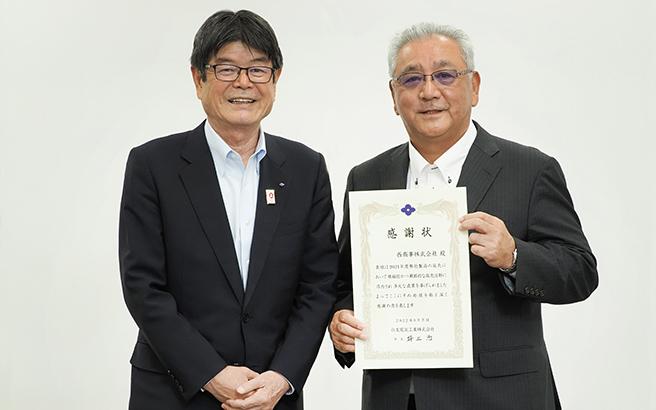 About This Blog
Sumitomo Electric Industries, Ltd. President's blog is operated by the Company. Please note the about this blog.