All Japan Intercollegiate Mixed Ekiden Invitational Championship
All Japan Intercollegiate Mixed Ekiden Invitational Championship
03 March 2022
All Japan Intercollegiate Mixed Ekiden Invitational Championship
On February 20, the 2nd All Japan Intercollegiate Mixed Ekiden Invitational Championship and the National Four Western and Eastern University Match, both of which our company supported as a major sponsor, were held at Nagai Park in Osaka City. I watched the races at the venue as a match official. It may have been a bit windy and under tough conditions, but the runners showed us some hot running.

In recent years, the number of mixed-gender events has increased in various group sports, but this Ekiden was established last year as Japan's first mixed-gender Ekiden for university students. Since the total distance of 20 km is divided into 6 sections, one leg is 2 to 5 km, which is shorter than a general Ekiden. Last year's event was spectacular due to the high-speed race development, so I was looking forward to this year's event as well.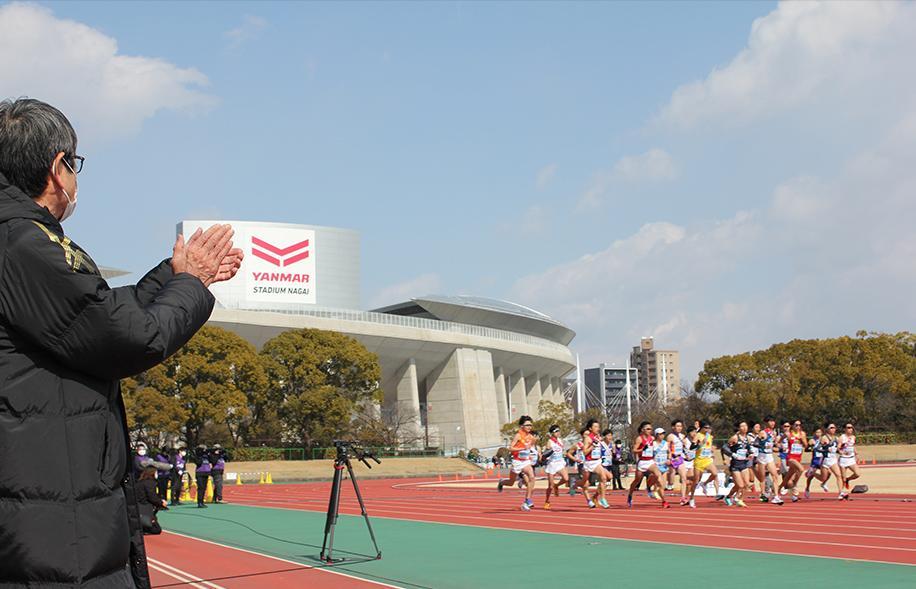 In the race, the defending champion Juntendo University, who had taken the lead in the second leg, kept the lead until the sixth leg, but in the final leg, the runner-up Chuo University came from behind to take the lead, and Juntendo University, who was now behind, continued to run hard and somehow retook the lead to win the title for the second consecutive time. Many regular Hakone Ekiden schools also participated, and the strong efforts of Kansai University and Ritsumeikan University, who won prizes in the competition, shone through. The strength of these teams would have been the overall performance of the men and women.

At the award ceremony, we presented the championship cup to the winning team, Juntendo University. After the award ceremony, I saw runners crying in a circle with their teammates. I don't know whether it was because they were relieved to have fulfilled their responsibilities, they were disappointed that they weren't able to run as hard as they wanted, or they were looking back on the four years after finishing their last competition as a student, but I realized that this race was a big milestone for the runners.

Great job, all runners. I would like to thank all people concerned for their efforts in holding the championships. Our company will contribute to making the Student Ekiden even more exciting.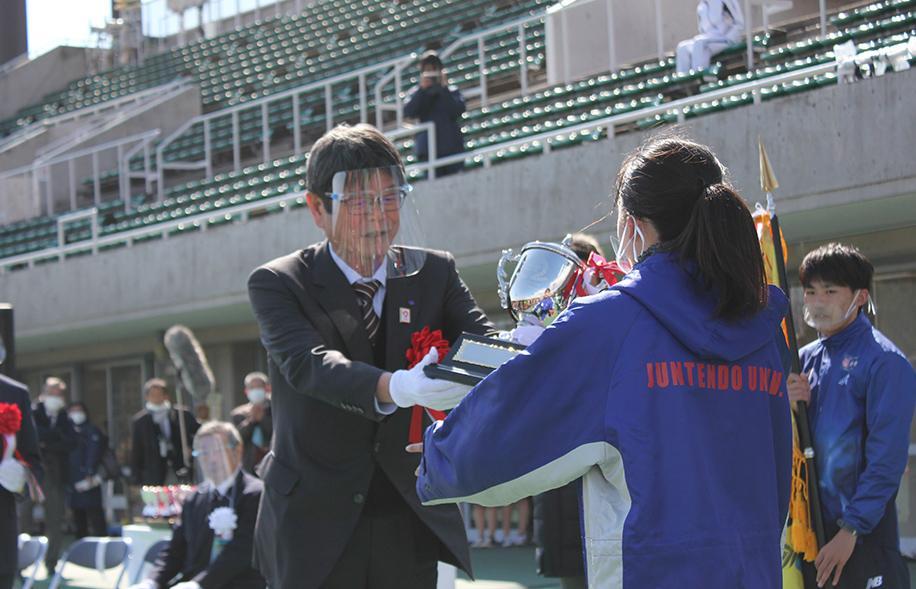 About This Blog
Sumitomo Electric Industries, Ltd. President's blog is operated by the Company. Please note the about this blog.