Second Round of the Global Leadership Development Program
Second Round of the Global Leadership Development Program
30 March 2023
Second Round of the Global Leadership Development Program
Following the group session of the first round of the Global Leadership Development Program (GLP), which was featured in this blog in November last year, we organized the group session for the second round in February.
The article on the GLP's first round can be found at: https://sumitomoelectric.com/president/2022/11/202216

This time, the Program drew a total of 20 participants—15 from abroad and five from Japan. As with the first round, prior to the arrival of overseas participants in Japan, online group discussions were conducted on a continual basis for three months. All of the participants subsequently met together in Osaka for five days from February 13 to 17, when they engaged in panel discussions with management, interacted among themselves, and provided final presentations to management.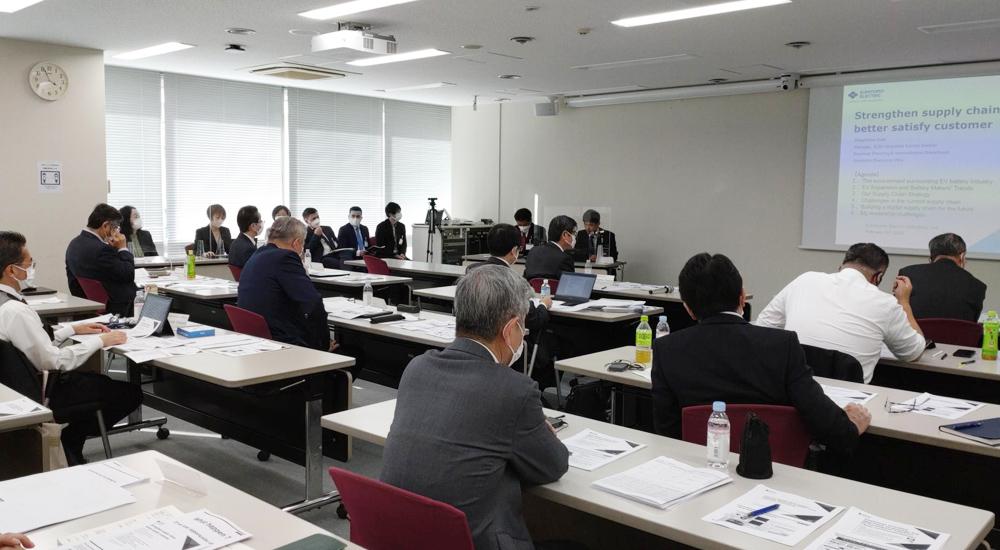 The second round brought in participants from 13 countries, making it immensely rich in participant diversity. This contributed in part to lively discussions from various perspectives during the group session. At the final presentation session, all of the participants reported on their respective visions and action plans, which provided me with a very good opportunity to become aware of what they are always thinking about as they struggle on the frontlines in this era of rapid change.

I truly hope that the participants, the next generation of leaders, will accurately grasp the ever-changing situation, clarify their visions, present clear targets for their teams, and increase the team members' motivation, as well as make decisions and produce desired results. I am also looking for them to capitalize on what they have learned and the network they have built through GLP, thereby achieving even greater success.
About This Blog
Sumitomo Electric Industries, Ltd. President's blog is operated by the Company. Please note the about this blog.