Donations Provision Ceremony of SEI Group CSR Foundation
Donations Provision Ceremony of SEI Group CSR Foundation
15 March 2019
Donations Provision Ceremony of SEI Group CSR Foundation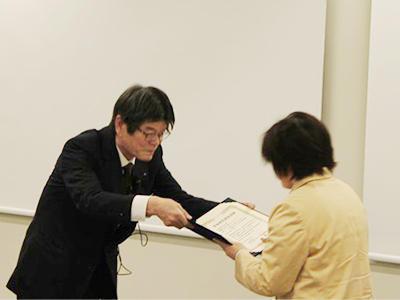 On February 27, the SEI Group CSR Foundation held a ceremony to provide monetary contributions for university courses and financial support for academic research activities. The foundation was established in 2009.
In accordance with the Sumitomo Electric Group Basic Policies on Social Contributions, established based on the Sumitomo Spirit and the Sumitomo Electric Group Corporate Principles, the foundation has been operating under the themes of "Respect for Human Resources," "Attaching Importance to Technology," and "Creating a Better Society and Environment." Specifically, the foundation provides monetary contributions for university courses and financial support for academic research activities in order to contribute to the promotion of academic activities. The foundation also grants scholarships in order to develop human resources.
This fiscal year, a total of nine university courses, consisting of one new recipient and eight continuous recipients, have received monetary contributions from the foundation. Moreover, the foundation has provided financial support to 29 academic research projects selected from among 185 applicants.

On another note, a spate of Japanese researchers have recently won Nobel Prizes, such as Prof. Tasuku Honjo of Kyoto University last year, Prof. Yoshinori Ohsumi of the Tokyo Institute of Technology in 2016, and Prof. Satoshi Omura of Kitasato University and Prof. Takaaki Kajita of the University of Tokyo in 2015. These achievements reminded me that Japanese academic research is truly at a high level.

On the other hand, I hear that the number of Japanese papers published in major academic journals is decreasing, and that rural universities and private universities are facing financial problems, making it difficult to conduct even fundamental research activities. It is concerning that the level of Japanese science technologies is declining, and I feel that we need to address these problems with a sense of crisis.

At the interaction event held after the donations provision ceremony, we received a lot of appreciative comments from the recipient researchers. The interaction with them made us realize once again that our donations, though their amount is limited, are significant, and renew our pledge to continue this effort.

In conclusion, I would like to take this opportunity to express my sincere appreciation to all the screening members, who worked again this year with enthusiasm in examining many applicants, and also to all the members of the SEI Group CSR Foundation for their daily hard work.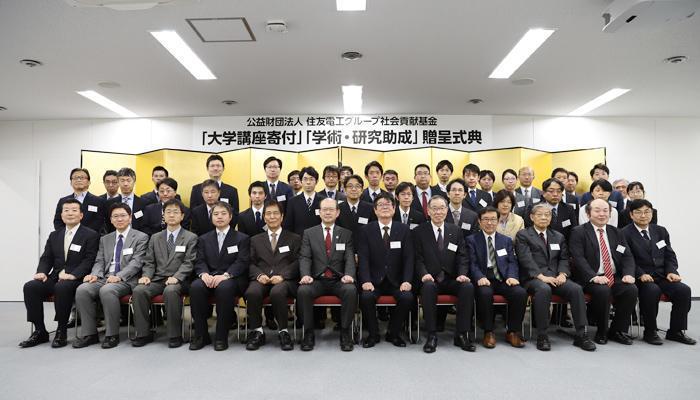 About This Blog
Sumitomo Electric Industries, Ltd. President's blog is operated by the Company. Please note the about this blog.