Interview
Marco Finotto
Program Manager, Passenger Car Business Unit at SEWS-CABIND S.p.A.
Joined the company in 2001
As a program manager in the automotive industry, my work is focused on three main factors: planning, costs, and quality. We plan according to the customer's requests and needs of the company to fulfill those requests, and then we manage the process from design to production to delivery of our products, which are automotive wiring harnesses. In terms of costs, throughout the process I manage the budget assigned to the project.

As for quality, we respect the high level of quality that is required of us by customers and that we want to constantly improve. 

In addition to business, the company's priority is to have a peaceful and safe environment for employees. SEWS-CABIND is a company that is attentive to the different needs of people and is very focused on our safety.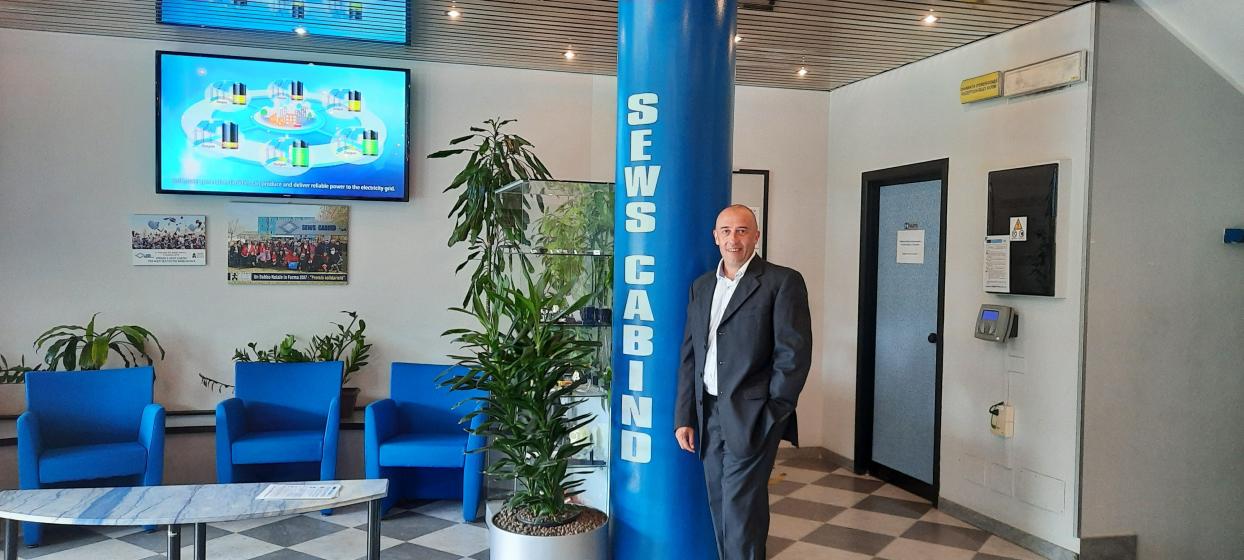 In Sumitomo Electric I have had opportunities to acquire many different types of knowledge. This starts with the commercial and technical requirements of customers, and extends to the methods of design, industrialization, logistics handling, purchasing, etc. I like being able to make decisions for the best outcome of the company, and with this knowledge I can contribute to our strategies and success. My curiosity has also allowed me to bring innovations, even if small, to our production process.

In recent years I have traveled a lot, and this is another opportunity I have had thanks to Sumitomo Electric.
One of the most rewarding experiences in my 20 years with the company was when, as a project leader, my team developed a large project for commercial vehicles. This project involved interfacing with the customer in Italy and North America, as the development team was based in Italy and the United States while the production was done in Morocco and Mexico. In that year I moved to Detroit and took continuous trips to manufacturing plants in Mexico. We had a multinational team with very different professional and personal experiences, and this diversity deepened my knowledge of other cultures. It was a pleasure to get to know people in various parts of the world, with whom I still have business and friendly relationships today.


In general, I'd say I am a very sunny person. I love to travel and discover new places, and I like to interact with other people because I'm curious about different thoughts, opinions, cultures, and experiences. This applies to the workplace as well, where in the senior managers (Japanese and Italian) I have always found willingness to dialogue and find the best solutions, both on a personal and professional level. Thanks to the opportunities that Sumitomo Electric has presented me, I have had an excellent career, going from being a worker in the prototype shop to becoming a manager.