Sumitomo Electric Awarded the Grand Prize at the Awards for Companies Supporting Sports in Kansai
Sumitomo Electric Awarded the Grand Prize at the Awards for Companies Supporting Sports in Kansai
27 March 2023
Sumitomo Electric Awarded the Grand Prize at the Awards for Companies Supporting Sports in Kansai
Sumitomo Electric Industries, Ltd. was awarded the grand prize at the fourth awards for companies supporting sports in Kansai.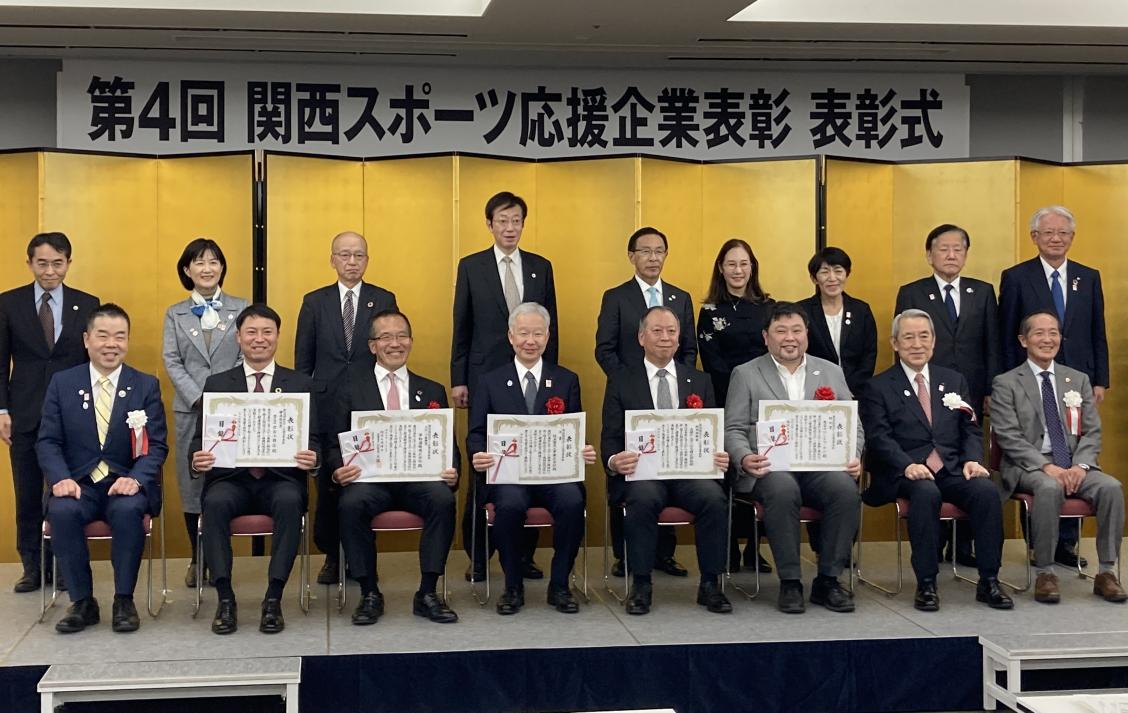 The awards for companies supporting sports in Kansai, presented by the Union of Kansai Governments and the Kansai Economic Federation, commend companies and organizations contributing to the promotion of sports and the revitalization of regional economies through initiatives to promote sports activities for employees, activities that contribute to society in the sports community, and other efforts.

Sumitomo Electric has been awarded the grand prize, the highest honor, for its initiatives regarding the following in-house sports events and classes.

[Our initiatives for sports activities]
In 2015, the Company announced the Sumitomo Electric Group Health Management Declaration to aim to become a corporate group well regarded and trusted by society, and where all employees are healthy and active. Since December 2018, as part of our support for health promotion activities for employees and their family members, which is one of the priority measures in the declaration, we have held (1) Challenge Cups (baseball and volleyball games by clubs, etc.) and (2) Sports Academies (sports classes with the participation of local residents in which former top national team athletes provide coaching) at the Sumitomo Sogo Ground twice a year. Since Autumn 2020, amid the spread of COVID-19, we have changed the activity style into one in which teams of employees compete online in running and walking records, and expanding these events into a global competition, with the participation of Group employees from 13 countries.
A total of 15,000 people have participated since 2018, and in the most recent competition in autumn 2022, 4,030 people participated. According to a survey conducted after the previous spring competition, many employees responded that they had established new exercise habits, and also commented that the competition had promoted a sense of unity in the team, facilitated workplace communication, and increased health literacy, thus leading to improvement of the health of employees and their families.