Half-Century History of FPCs Ultra-Fine Circuits and Material Technologies Creating the Future (2)
Challenge to Develop Japan's First FPC
Half-Century History of Sumitomo Electric's Efforts and Achievements
Starting from scratch without any guide
The development of FPCs began in the early 1960s in the United States as a wiring material to reduce the weight and size of mainly aerospace equipment. In 1965, the Sumitomo Electric Group began research on tape wires as a new equipment wiring material, and also started research on FPCs earlier than other companies to explore the FPC's potential as the ultimate form of wiring. However, at that time, there was little reference literature or written technical information, so they had to start basic research from scratch without any guide.
At the dawn of the FPC business, Ken Okazaki, who belonged to the Parts and Materials Development Office of the Osaka Research Department, was assigned to the FPC development team. When he joined the company, he devoted himself to the research and development of fluororesins because he wanted to do something new. His efforts resulted in Sumiflon® coating, which was widely adopted for cooking appliances. Okazaki started research and development of FPCs several years after the start of the FPC business, and at that time, FPCs were far from commercialization although a measuring instrument manufacturer adopted some products.
"I thought it was an interesting technology, but I didn't know what application was possible. At the same time, FPCs require customized design, so I was also worried whether it could fit our company's business style or not," says Okazaki.
Okazaki had an idea when he participated in a training program held in the United States. "In fact, Japan is leading the development of transistors and ICs (integrated circuits) for consumer use, which were developed in the United States. FPCs may be able to open up a similar path." As an engineer, Okazaki had realized a growing need for "lighter, thinner, shorter, and smaller" electronic equipment. After repeated prototyping, FPCs began to be used in the flat keys of calculators, and then they were mass-produced as a monolithic circuit board for folding calculators. This was the first turning point for their FPC business and an opportunity for FPCs to attract the attention of society. This was in the middle of 1975.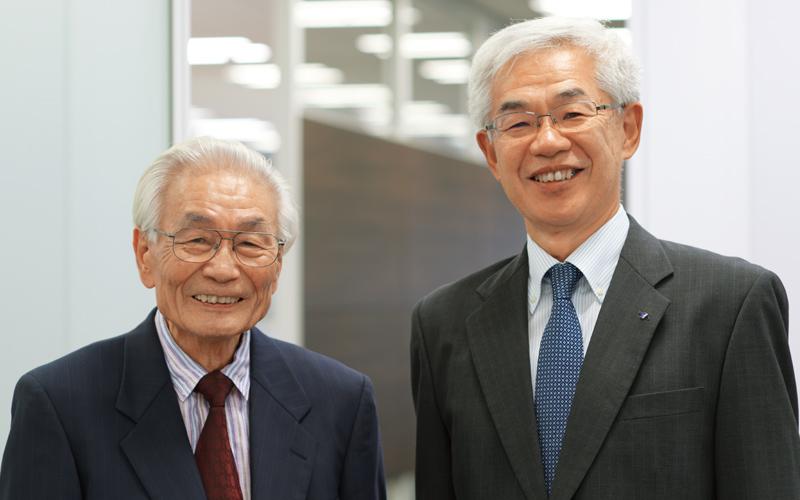 Accumulated know-how is the greatest strength
After that, full-scale market development began. The use of FPCs in cameras, CB radio transceivers, car stereos, and other equipment rapidly increased, and Sumitomo Electric succeeded in receiving an exclusive order for FPCs for car phones, of which service started in 1979. Furthermore, the advent of the "era of disks" such as CDs and floppy disks increased the presence of FPCs. Then, the base of the FPC business was moved to the Nagoya Works from the research building of the Osaka Works, which became too small due to the expansion of the relevant organization, and orders increased steadily thereafter. Another major factor for the increase in sales was the development and mass production of FIC boards,* which were launched in 1982 as FPCs for portable VTRs. FIC boards were adopted by major home appliance manufacturers, which solidified the presence of the Sumitomo Electric Group in the industry.
"If we had any advantage over our competitors, it was our 'history of failure.' We had accumulated knowledge and know-how of FPCs through repeated failures in prototyping. So, when we faced a problem, we were able to quickly identify the cause and take appropriate measures. I think that helped to secure the trust of customers," says Okazaki.
In 1990, a production subsidiary, Sumiden Circuits, Inc. was established in Konan City, Shiga Prefecture. (In 2000, the head office of the subsidiary and the facilities of the FPC business in Nagoya were consolidated to Koka City, Shiga Prefecture, and the company name was changed to Sumitomo Electric Printed Circuits, Inc.) Amid a rapid increase in FPC demand, the advent of smartphones following mobile phones further boosted demand for FPCs as an indispensable component for them.
* FIC board: FPC with a metal stiffener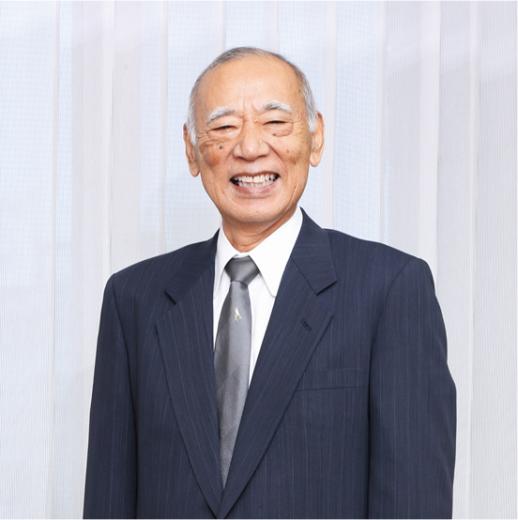 While Okazaki launched the Sumitomo Electric Group's FPC business, the person who put it on track for growth was Toshihide Kimura. After joining the company, Kimura was assigned to the Parts and Materials Development Office and engaged in the development of FPC adhesives. He devoted himself to the development of FPCs with rigorous guidance from Okazaki, who was assigned to the same department. After that, he moved to Nagoya due to the expansion of the business organization and continued to be involved in the development and manufacture of FPCs there. In 1990, he moved to Shiga in line with the establishment of a production subsidiary there. He worked hard to stabilize the business while also working on technical development.
"Printed circuit demand fluctuates wildly. If a customer's products do not sell well, they will quickly stop placing orders. So, I always gathered the latest information from customers and made efforts to shorten the lead time to avoid having extra stock. I spent days of trial and error," says Kimura.
Thanks to these efforts, the FPC business finally began to generate stable profits. In 1996, the Flexible Printed Circuits Division was established, and Kimura was appointed division manager. Riding a wave at the time, FPCs were adopted for cameraequipped mobile phones and supplied to overseas mobile phone manufacturers, which contributed greatly to the growth of the business. Furthermore, Kimura looked overseas to establish the foundation of the business. Looking at lower labor costs and availability of a diligent workforce, he promoted the establishment of manufacturing bases in Shenzhen, China, as well as in the Philippines, laying the foundation for the current global supply chain.
We asked Kimura, who led the FPC business for a long time, about the most important factor for the success of the business.
"Sumitomo Electric's corporate culture helped us a lot. When I suggested drawing up an ambitious plan, my supervisor said, 'Do it. I will support you,' instead of saying "No." If there had not been such an environment, the FPC business would have been closed at the time when it was unprofitable. I was really grateful for Sumitomo Electric's corporate culture," says Kimura.
Pursuit of the optimal production method and design
Hideo Aramaki was in charge of FPC production engineering for a long time as a subordinate of Okazaki and Kimura.
"There were various issues in each production process, and I worked hard to solve them every day. Since there were few manuals, I struggled to find solutions, such as how to properly control the adhesive that bonds copper foil and polyimide and how to stabilize dimensional changes in the etching and heating processes, pursuing the optimal FPC production method. An impressive job was the establishment of continuous screenprinting technology, which realized drastic cost reduction. The launch of a new factory in Shenzhen, China is also unforgettable. While feeling pressure and tension, we accomplished setting it up in a short period of time with the cooperation of related departments in the company," says Aramaki.
Tsutomu Muramoto joined the company one year after Aramaki. As a design engineer, Muramoto handled technical discussions and negotiations with customers.
"I was in charge of matching the design of our FPCs with the needs of customers by interviewing them about their applications while making them aware of the advantages of FPCs. The key was how I could design optimal FPCs for customers' products by taking advantages of FPCs' flexibility. The advent of mobile phones and smartphones was significant. At that time, I was thrilled to realize that our business was steadily growing," says Muramoto.
According to Okazaki, the members involved in the FPC business at that time were comrades and family members. They had an exceptional team spirit. We asked Okazaki, the founder of the Sumitomo Electric Group's FPC business, to talk about the past 50 years and the next 50 years.
"At first, I did not expect the business to grow to this extent. I would like to say to my juniors that they did well. However, I do not think the next 50 years will be an extension of the past 50 years. I hope that they will brush up their sensitivity to information, foresight, and creativity to develop a new world of FPCs," says Okazaki.
Kimura also sends cheers to his juniors.
"It's okay to fail. The important thing is what they get from the failure. So, failure is also very important. Even if they fail as a result of their bold efforts, they can make good use of the experience next time. I hope they will continue to challenge themselves without being afraid of failure," says Kimura.