Projects id World of Irradiation and Cross-Linking for a Bright Future(4)
A challenge to establish a global system
Opening up the ever-changing huge market of China
Irradiated and cross-linked products shipped
to the global market
Manufacturing company established in China in the 2000s
Sumitomo Electric was very quick to launch its irradiated and cross-linked products in markets outside Japan. From the start of the business, it made efforts to penetrate the markets of Southeast Asia, North America, and Europe mainly by exporting products from Japan. To enhance the further penetration of the SUMITUBE® and IRRAX® brands outside Japan, Sumitomo Electric Interconnect Products, Inc. (a sales company) was established in California (U.S.) in 1985. In 1986, a branch of Sumitomo Electric Europe. S.A. (a sales company in Europe) was opened in Hamburg (Germany). To meet the growing needs for local production in North America and Europe, Sumitomo Electric acquired Judd Wire Inc. (U.S.) and started local production in 1988. Subsequently, operations continued to expand. Currently, the Electronic Wire Division operates 12 companies worldwide (in the U.S., Hungary, China, Vietnam, Malaysia, etc.), and the Fine Polymer Division has manufacturing and sales companies in the U.S., Germany, China, and Taiwan. The irradiated and cross-linked products of the Sumitomo Electric Group are shipped to the global market and are highly evaluated in the respective countries and areas. Notably, China has been the focus of much attention because of its significant potential market growth. Sumitomo Electric entered the Chinese market when Japanese electronics manufacturers and automakers started local production in China. Sumitomo Electric established a manufacturing base of the Electronic Wire business in 2001 and of the Fine Polymer business in 2005, respectively, in Suzhou, China. In 2013, the sales groups of the manufacturing bases in these businesses were integrated to establish a sales base in Shanghai.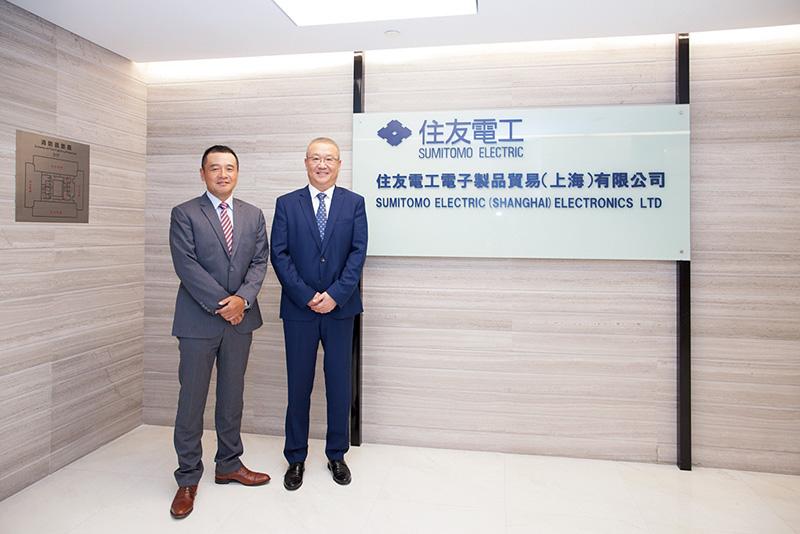 Shifting the focus to selling products to Chinese manufacturers in close cooperation with the Huacheng Distributors association
When Sumitomo Electric first entered the Chinese market, it focused on supplying products to Japanese-affiliated manufacturers. Recently, the policy has significantly changed. Vice President Motoi Matsuo of Sumitomo Electric (Shanghai) Electronics, Ltd. explains how the policy in the Chinese market has changed.

"China has emerged as the world's factory. Today, local manufacturers including those in the automotive industry have been increasingly growing their presence. There are growing needs for high-quality and highly functional products. To meet the market changes, we have been actively working to further strengthen cooperation with Japanese-affiliated manufacturers and to sell products to local manufacturers in China. Our sales strategy focuses on highly functional products instead of commodity products. Such market changes are an advantage to us," says Matsuo.

Obviously, competition with local competitors in China has been getting increasingly intense. The key to opening up the market is to "meet the quick changes in the Chinese market," Matsuo explains. At the forefront of the market penetration are distributors in China that were established similarly as in Japan. Many distributors operate in Greater China. The Huacheng distributors Association was established by 18 influential distributors, one of which is Shanghai DSYG Enterprise Co., Ltd. CEO Xu Min Jia explained.

"About 25 years ago, we encountered the superb irradiated products of SUMITUBE®. We decided to become a distributor because we were inspired by the corporate principles of Sumitomo Electric. Today, customers in China demand high-end products. Sumitomo Electric's products are characterized by their consistently high quality and reliability. Although the market share is still low, it has been expanding steadily. Recently, we have won against foreign brands to meet the specifications for a large electric power infrastructure project. As a distributor, we will continue to identify the market needs quickly and accurately and open up the market with Sumitomo Electric," says Mr. Xu.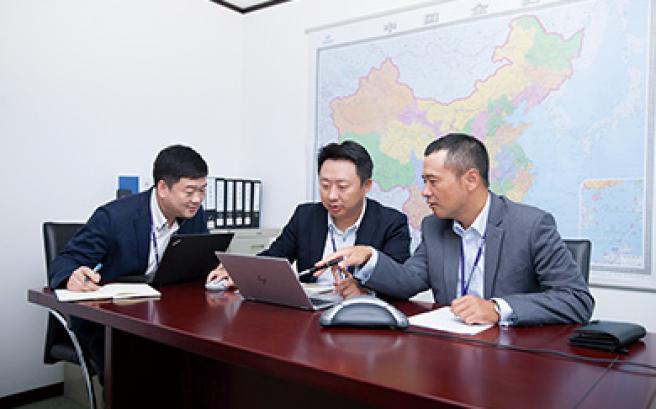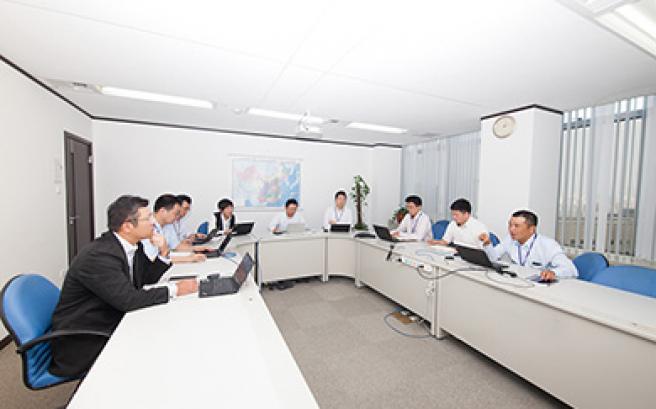 With the two major manufacturing bases
in Suzhou, China,
how can we cope with the expanding market?
The ancient city of Suzhou is a 90-minute drive from Shanghai. Suzhou is home to a cluster of companies from various countries, including the manufacturing bases of the Fine Polymer and Electronic Wire businesses of Sumitomo Electric. The Fine Polymer business is undertaken by Sumitomo Electric Fine Polymer (Suzhou) Ltd., which manufactures SUMITUBE® heat-shrinkable tubing and heat resistant tapes and supplies them mainly to Japanese-affiliated automotive harness manufacturers.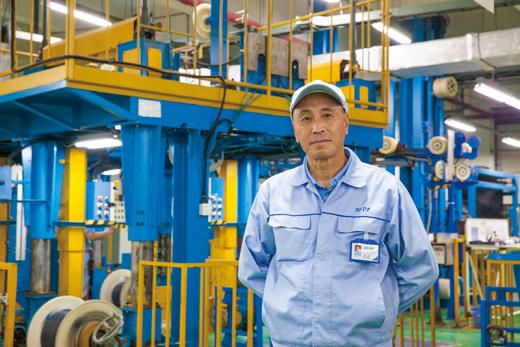 "The automotive industry is the main market on which we focus our resources. We supply our products not only to Japanese-affiliated manufacturers but also to domestic Chinese automakers. China is the world's largest automotive manufacturing country with an annual output of about 28 million vehicles. As the competition is becoming more intense, we will tap this huge market by taking full advantage of our production system that can quickly meet the needs. To differentiate our engineering capability, we will encourage our customers to switch from existing competitors to our products. We also supply our products to the European and Southeast Asian markets. To meet the growing global demand, we will upgrade our production equipment for heat-shrinkable tubing, including introduction of a new electron beam accelerator, to increase our production capacity." (President Satoshi Miyazaki)
The manufacturing company of the fine polymer business is adjacent to Sumitomo Electric Interconnect Products (Suzhou), Ltd. that manufactures electronic wire products.

This company manufactures various products, but it focuses its resources primarily on automotive irradiated and cross-linked products as in the case of the Fine Polymer business.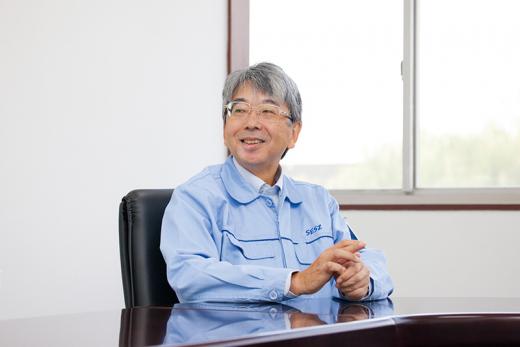 "We manufacture heat-resistant high-voltage wires for anti-lock braking systems (ABS), electric parking brakes for hybrid vehicles and electric vehicles, and tab leads that are used as lead wires in automotive lithium ion batteries. A new electron beam accelerator started operation in February 2019 to expand the scale of production of electric wires. It is important to cooperate with the sales section to meet the specifications in new fields at an early stage. In the automotive field, there is a lead time of several years until a product is used. We will meet needs more quickly than competitors to expand our share of the Chinese market," says President Toshiro Komura.

The success of the irradiation and cross-linking business depends on the efforts to tap the Chinese market.
NEXT
Automotive lithium-ion batteries employ tab leads
—Irradiation-crosslin king and process engineering technology excel
(5)