Projects id World of Irradiation and Cross-Linking for a Bright Future(3)
Identifying and meeting the needs of the changing times to develop products
Current status of the irradiation and cross-linking process and sales network
Products are derived from social needs and the application scope expands from automobiles to various fields
Currently, two divisions are responsible for the irradiated and cross-linked products: Electronic Wire Division and Fine Polymer Division. In the electronic wire business, the irradiation and cross-linking process has been introduced for electric wires that are used in so-called white goods and information appliances. Top sellers include high-voltage wires for cathode-ray tube TVs and flexible high-voltage wires for notebook PCs and LED TVs. In the 2000s, Sumitomo Electric started to supply products to the automotive industry on a full scale. The commitment to the automotive industry has been diversified and accelerated.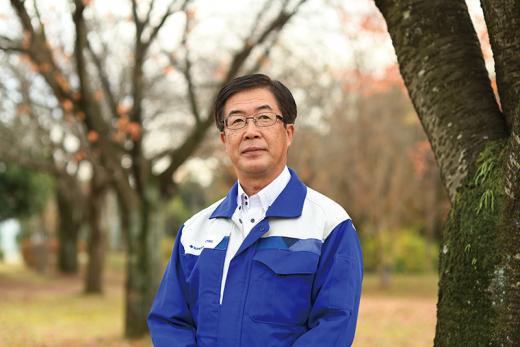 "The main field has been shifting from electronics to in-vehicle products. We focus on high-grade electric wires that are uniquely different from commodity products. Notably, the demand for tab leads has been increasing rapidly. Tab leads are used in lithium ion batteries for electric vehicles (* see last page for details). There has been a new trend for automobiles such as electrification, information and communication. We take full advantage of our high engineering capabilities in as proprietary material composite technology and conductor alloy technology to ensure differentiation from competitors. Meanwhile, we need to carefully design our product portfolio. We will preferentially put resources into other growing markets.
One of them is the aircraft field. Electric wires need to meet the high heat resistance and high abrasion resistance requirements. They have been used in many main harnesses for control systems and power systems. The scope of application is expected to expand further. We also hope to actively develop fields in which our superior technology can be utilized such as medical care, robots and data centers. To this end, it is necessary to promote joint development with major customers at an early stage (in the early phase of product planning and development) and market high functionality irradiation electric wire products faster than competitors. This is our basic strategy." (Kiyonori Yokoi, General Manager, Electronic Wire Division)
Efforts to develop materials and applications for
SUMITUBE® that has an outstanding market share
The main products of the Fine Polymer business are the SUMITUBE® heat-shrinkable tubing that is characterized by heat resistance, shape memory, oil resistance and chemical resistance. These tubing is used in such fields as electronic equipment, automobiles and aircraft for various applications including bundling of electric wires and harnesses, heat resistance and electrical insulation protection, and environmental sealing and corrosion protection. The heat-shrinkable tubing has a market share of about 70% in Japan. Sumitomo Electric has also marketed various products such as heat-resistant tubing and heat-resistant tape by taking full advantage of the irradiation and cross-linking process.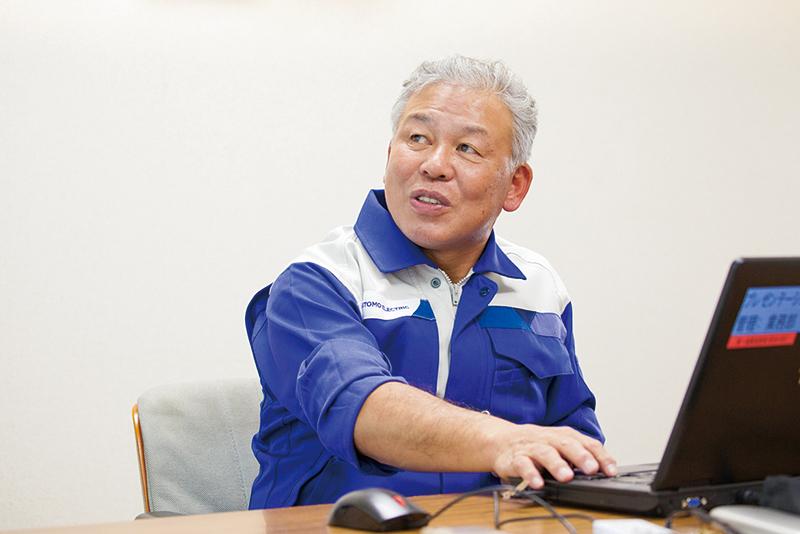 "We have been working to develop various functional products such as marking products for identifying, protecting and waterproofing cables and harnesses and heat-shrinkable tubing that contains solder or that is provided with copper terminals, by leveraging the superior heat resistance and oil resistance of irradiated and cross-linked products. Regarding the future market, we hope to introduce products in the aircraft field in addition to the electronics and automotive fields, as in the case of the electronic wire business. Rigorous quality standards and specifications have been established in the aircraft field. We are one of the few manufacturers that have met these standards and specifications. We will expand our global market share based on our proprietary material development and application development technologies and the global production system in the four major markets in the world (Japan, the U.S., Europe and China)," said Yoshichika Nishimura, General Manager, Fine Polymer Division.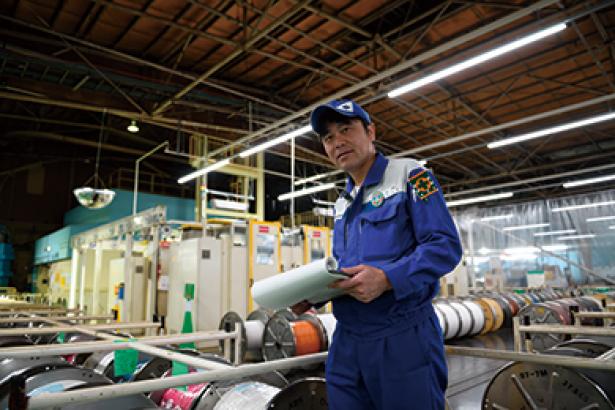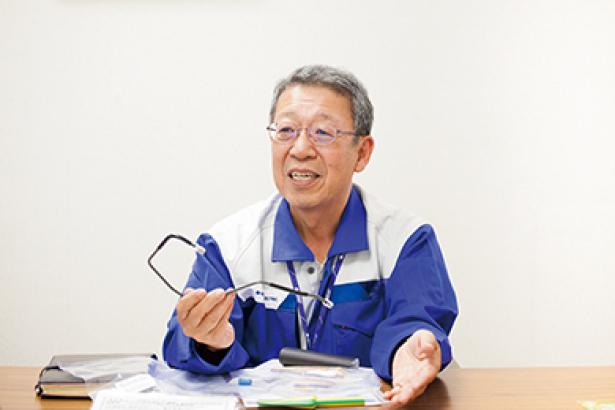 Products derived from the irradiation and cross-linking process
Distribution network in and outside Japan Increasingly expected to offer added value
Sales operations for the irradiated and cross-linked products are mainly undertaken by a network of distributors. This sales system has been maintained since the 1970s. In Japan, distributor associations are based in Tokyo, Nagoya and Osaka. In total, 33 companies are members of these associations. Similar networks have been established in Greater China, Southeast Asia and South Korea. Today, distributors (dealers) do not necessarily sell Sumitomo Electric products alone due partly to the changes in customers' needs. They are expected to play roles different from the past.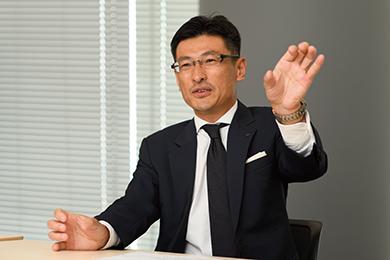 "It is important to consider the advantages for customers to do business with distributors. If the distributors sell only our products, they can create personal networks only with Sumitomo Electric. They can do business with customers only from our perspective. However, if they sell products of competitors and do business with customers in a comprehensive manner, we can collect information that cannot be obtained by ourselves. The distributors can offer one-stop solutions by selling products of competitors. They are expected to acquire information and build personal networks beyond our scope and to offer added value to customers," explains Yoshitaka Katayama, General Manager, Electronic and Information System Materials Sales Division.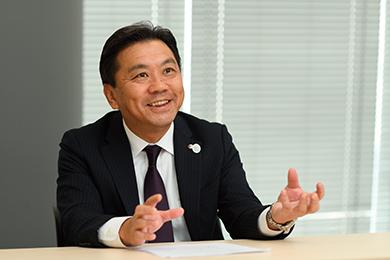 Toa Electric Industrial Co., Ltd. is one of such distributors in Japan. This influential distributor started to work with the Sumitomo Electric Group when the Group started to build the distributors system. It has been promoting business with the vision to "Realize your Monodzukuri" in various industries and fields.

"Sumitomo Electric has the strengths to offer products that meet social and market needs and continuously develop new products by staying abreast of the changing times. As a distributor, we must collect information through daily operations and offer it to Sumitomo Electric so that they can maximize their strengths. It is our raison d'etre and responsibility to offer useful information quickly. We will continue to work with Sumitomo Electric and contribute to their manufacturing operations," says Hisanobu Kusumoto, Branch Manager, Nagoya Branch, Toa Electric Industrial.
It should be noted that sales in the markets outside Japan account for nearly 80%. Given that overseas customers will increase, it is essential to build a system for selling products in local markets by involving distributors.

"To sell products to local customers, the products must be sold by local staff. This is an important point. We must train local staff as our human resources. We will optimize our sales system from the global perspective," says Katayama.

The next chapter will introduce specific efforts in China.
NEXT
—Opening up the ever-changing huge market of China—
A challenge to establish a global system
(4)