Sumitomo Electric Launches the New FC-6+ Series Cleavers, Continuing the Success Story of FC-6
Sumitomo Electric Launches the New FC-6+ Series Cleavers, Continuing the Success Story of FC-6
15 October 2021
Sumitomo Electric Launches the New FC-6+ Series Cleavers, Continuing the Success Story of FC-6
Sumitomo Electric Industries, Ltd. announces the release of its new FC-6+ series cleavers.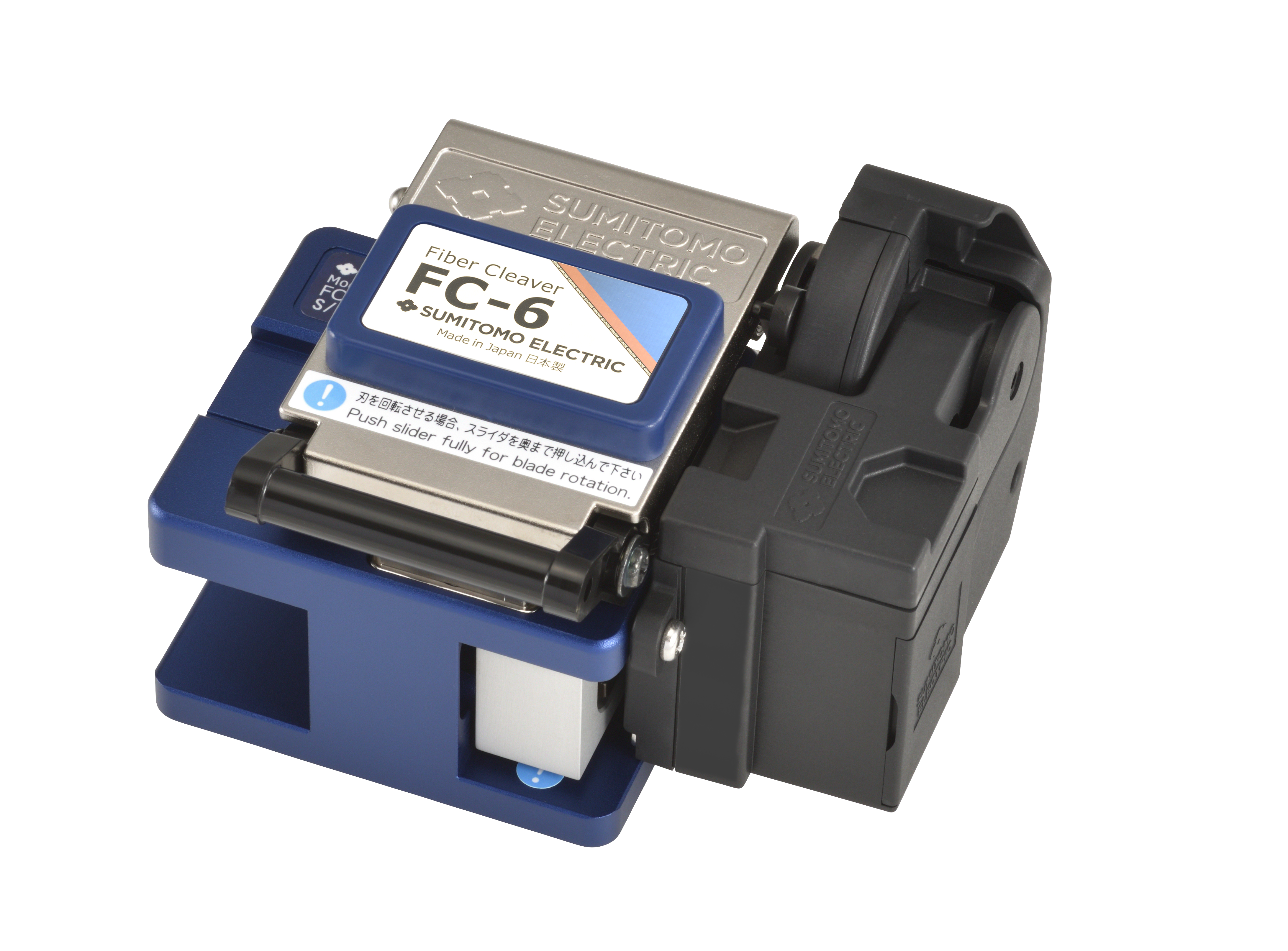 Sumitomo Electric is pleased to announce the introduction of the new FC-6+ series of benchtop cleavers, which will be released globally in the fourth quarter of 2021. From the introduction of the first FC-6 cleavers in 2001, Sumitomo Electric has continued to improve and enhance the design over 20 years. The FC-6+ is the latest step in this continuous journey, bringing the following new features and refined technologies to the benchtop cleavers. The FC-6+ adds 'one action' operation to the FC-6's traditional robustness and high-quality cleaving, enhancing user productivity.
- Accurate performance

The FC-6+ series incorporates selected materials and refined mechanical designs based on the preceding industry-standard models. The FC-6+ series further ensures accurate cleaver performance in any work environment.

- One action cleaving

The simple, one-action cleaver maximizes work efficiency: once the fiber is cleaved, the carriage and the off-cut collector automatically return to their original positions seamlessly. It is no longer necessary to manually reset the blade and cut-off collector before each cleave.

- Auto-rotating blade*¹

The patented*² auto-rotating blade system keeps a sharp blade edge ready for stable cleaving, eliminating the need for downtime for manual blade adjustment. The blade rotating action does not require batteries. It is a robust and fully mechanical system suitable for reliable field use.

- Long-life blade

Genuine cleaver blades are crafted by Sumitomo Electric in Japan. Sumitomo Electric is a global leader in the production of hard metal cutting tool tips and blades. Genuine Sumitomo Electric cleaver blades are robust and long-lasting, with a life of 60,000*³ cleaves.

- New secure product label

New holographic technology has been applied to the label on the top of the cleaver. This helps the user recognize a genuine Sumitomo Electric product, eliminating confusion with counterfeits.
Product line of the FC-6+ series is as follows:
FC-6R+

FC-6C+

FC-6S+

One-action cleaving

Available

Available

Available

Blade rotation

Available

ー
ー

Appreciable fibers

Single fiber &

fiber ribbon

Single fiber &

fiber ribbon

Single fiber