SoftBank Corp. and Sumitomo Electric Start Collaboration to Realize 5G-based Smart Factories — Companies aim to improve productivity at factories by using Private 5G, industrial 5G terminals, and AI-based video compression and analysis —
SoftBank Corp. and Sumitomo Electric Start Collaboration to Realize 5G-based Smart Factories — Companies aim to improve productivity at factories by using Private 5G, industrial 5G terminals, and AI-based video compression and analysis —
24 May 2023
SoftBank Corp. and Sumitomo Electric Start Collaboration to Realize 5G-based Smart Factories — Companies aim to improve productivity at factories by using Private 5G, industrial 5G terminals, and AI-based video compression and analysis —
Sumitomo Electric Industries, Ltd.
SoftBank Corp. ("SoftBank") and Sumitomo Electric Industries, Ltd. ("Sumitomo Electric") will start collaborating to realize smart factories by using the fifth-generation mobile communications system (5G).

In line with the collaboration, industrial 5G terminals currently under development by Sumitomo Electric will be offered in 2024 to support "Private 5G," a 5G-managed service for companies that SoftBank launched on March 29, 2023. Digital transformation (DX) of production sites will be promoted by using artificial intelligence (AI)-based video compression and analysis solutions, which are also derived from Sumitomo Electric's proprietary technology. Efforts will be promoted to improve productivity at factories, including those of the Sumitomo Electric Group.

■ About SoftBank's "Private 5G"
SoftBank's Private 5G is a service to offer 5G networks customized to meet the various needs of companies and local governments. First, Private 5G (shared type) is offered by using Public 5G equipment and frequencies. Private 5G (shared type) allocates optimal network resources depending on customers' usage by using network slicing,*1 which is a feature of 5G standalone (5G SA) commercial networks. It is linked to SoftBank's closed connection service to realize high-quality and secure communication. SoftBank will start offering Private 5G (dedicated type) by the end of FY2023. With Private 5G (dedicated type) exclusive base stations and equipment will be installed on the premises of each customer to offer an advanced private network environment.

For details of Private 5G, please refer to the following press release from SoftBank.
https://www.softbank.jp/corp/news/press/sbkk/2023/20230329_03/ (in Japanese)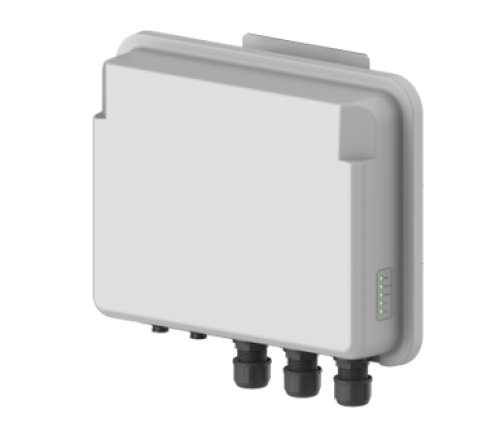 ■ About Sumitomo Electric's industrial 5G terminals
The industrial 5G terminals manufactured by Sumitomo Electric have an interface to connect with various types of sensors, equipment, and cameras in factories. They also support 5G millimeter waves. The dustproof and waterproof devices can be used in factories and outdoors where the environmental conditions are severe. They also use a container-based virtualization*2 platform for edge processing, making it easy to install and implement applications developed on a different operating system (OS) from that of the 5G terminals.SoftBank's Private 5G will realize the first commercial deployment of Sumitomo Electric's industrial 5G terminals.
■ Past demonstrations and future developments
Since 2019, SoftBank and Sumitomo Electric have conducted joint demonstrations to realize 5G-based smart factories.*3 In a trial in 2022, the movement of workers was captured using a 4K camera installed in a factory. The ultra-high-definition video was compressed by AI-based video processing (AVP),*4 Sumitomo Electric's proprietary video compression technology, and was transmitted to a cloud server via SoftBank's 5G network to conduct AI-based video analysis. The use of AVP reduced the amount of data by 88% compared to conventional compression methods, achieving efficient video transmission. Previously, distant workers whose image size was small could not be detected. The use of video captured by an ultra-high-definition 4K camera improved the accuracy of AI-based video analysis. The worker detection rate in the video improved from 89% to 100%.

Furthermore, the use of the demonstrated technology made it possible to quickly identify tasks that took more time than planned, implement countermeasures, and improve productivity. The technology is also expected to improve safety by monitoring workers and their pathways and through its application for the detection of hazardous behavior. Sumitomo Electric remains committed to promoting the application of demonstrated technology at production sites.

*1 Network slicing
Network virtualization technology to allocate resources and offer services suitable for the usage and purpose (e.g., high-speed, high-capacity, low-latency)

*2 Container-based virtualization
Technology to create multiple independent spaces called "containers" on a single OS and run applications in respective spaces

*3 For demonstrations in the past, refer to the news releases below.
● Press release (November 12, 2019): Sumitomo Electric and SoftBank Corp. to Conduct a Demonstration Experiment to Use 5G at Factories
https://sei.co.jp/company/press/2019/11/prs089.html (in Japanese)
● Press release (June 9, 2021): Sumitomo Electric Visualizes Tasks in a Factory Automatically and in Real Time based on Video Transmission and Analysis Using 5G and AI
https://sei.co.jp/company/press/2021/06/prs047.html (in Japanese)

*4 AVP
AVP extracts the focus zone by using lightweight AI and achieves a high compression ratio for areas other than the focus zone (low image quality) to reduce the overall amount of video data. AVP has three features, as detailed below.
1. It reduces the amount of data by about 90% compared to uniform compression of the entire screen with high image quality. It does not affect the worker detection performance by video analysis AI on the cloud server.
2. The coordinate information of the focus zone is added to the compressed video, and video analysis AI only processes the focus zone. This helps reduce load.
3. Standard video compression formats (e.g., H.264) can be used. Thus, no special video playback tool is required.


・The names of companies, products, and services in this press release are the trademarks or registered trademarks of their respective companies.