Sumitomo Electric Adds New Wiper Blade to ALNEX™ ANX Series of High-Efficiency Cutting Machines for Aluminum Alloys and Launches Sales for High-Quality Machined Surface Finish
Sumitomo Electric Adds New Wiper Blade to ALNEX™ ANX Series of High-Efficiency Cutting Machines for Aluminum Alloys and Launches Sales for High-Quality Machined Surface Finish
05 September 2022
Sumitomo Electric Adds New Wiper Blade to ALNEX™ ANX Series of High-Efficiency Cutting Machines for Aluminum Alloys and Launches Sales for High-Quality Machined Surface Finish
Sumitomo Electric Industries, Ltd. has expanded the product lineup of its High-efficiency Cutter for Aluminum Alloys "ALNEX™ ANX Series," with the launch of a new wiper blade for high-quality machined surface finish in July 2022.

In recent years, the automotive industry among others, has sought to reduce the weight of parts in order to improve fuel efficiency, and the use of non-ferrous metals such as aluminum is increasing. In order to improve the machining efficiency of these parts, there is an increasing need for higher cutting efficiency, longer tool life, and improved surface quality.

In order to respond to these needs, the Company has expanded the ALNEX™ ANX Series (released in April 2019) with the launch of the WS Type wiper blade, using a chemical vapour deposition (CVD) single-crystal diamond "SUMICRYSTAL V™ SCV10" as its cutting edge, which enables burr-free mirror finishing.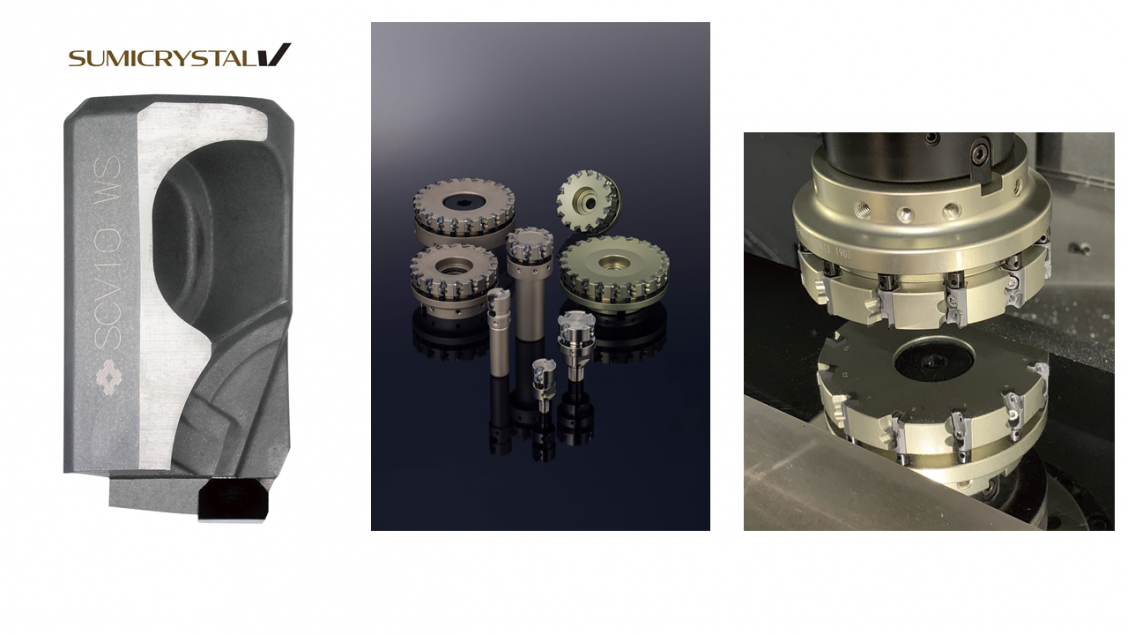 1. Features
(1) Uses single-crystal diamond "SUMICRYSTAL V™ SCV10"
A single-crystal diamond produced by Sumitomo Electric's proprietary vapour phase synthesis technology, which has excellent wear and chipping resistance, enabling long tool life and stable machining of aluminum alloys.

(2) Achieves a burr-free mirror finish A sharp cutting edge prevents burrs, which is a problem in aluminum alloy machining, for a long period of time and provides a mirror finish.

2. Lineup
Wiper blade (grade: SCV10) 1 Series (series total: 9 cat. items)

3. Sales Plan  
12 million JPY/year in the first year, 36 million JPY/year for the following year

4. Price
(Standard product) ANB1600R-WS SCV10: 69,000 JPY (excluding tax)