National Project Starting with Grant Aid
National Project Starting with Grant Aid
Solving urban traffic problems with ITS technology
Introduction of ITS was promoted as the priority project with JICA assistance
The move to solve urban traffic problems held by Phnom Penh Capital City, Cambodia, dates back to 2001. JICA began the development plan study "Phnom Penh City Urban Transport Plan,"*, supporting the development of the Urban Transport Master Plan (2001M/P) toward 2015. After that, due to an increased number of vehicles registered and a flow of vehicles from surrounding large cities into Phnom Penh, traffic congestion and the number of accidents worsened. Against this backdrop, Phnom Penh Capital City asked JICA to support the creation of an action plan. JICA launched the Project for Comprehensive Urban Transport Plan in Phnom Penh Capital City in 2012, and is working on the creation of the Transport Master Plan (2014M/P) together with Phnom Penh Capital City. We interviewed Hideaki Iwase of JICA in charge of the project onsite.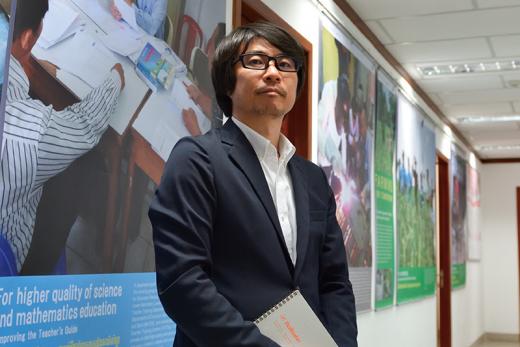 "The 2014M/P specified a long-term plan toward 2035 and a short- and medium-term plan, including the expansion of the urban road network and the introduction of public transportation and ITS or Intelligent Transport Systems. One of the high priority projects was the introduction of ITS, including traffic lights and a traffic control system. In those days, Phnom Penh had 69 intersections with traffic lights, but many of them were independently operated. The traffic lights strewn throughout the city were not connected by a control system, causing heavy traffic congestion. Under these circumstances, the Cambodian government asked the Japanese government for grant aid for the installation of traffic lights at intersections and a traffic control system. The funding was approved to launch the ITS project." (Iwase)
* Changed from "Phnom Penh City" to "Phnom Penh Capital City" in 2010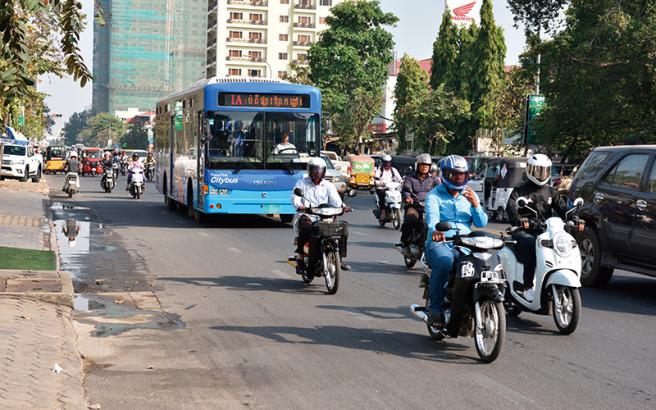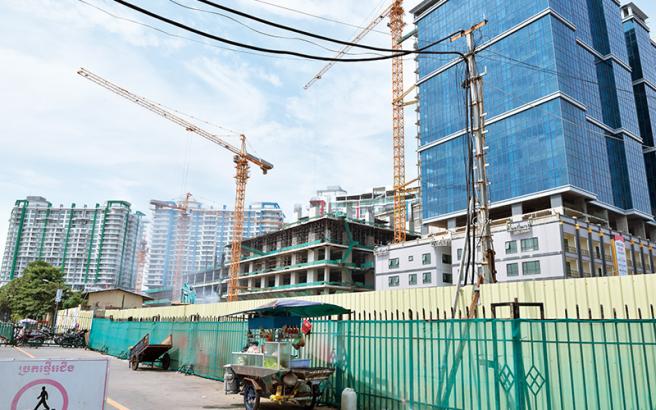 The road to completion of the national project with grant aid Tacking urban traffic problems with technical expertise accumulated in Japan
The exchange of notes concerning grant aid was signed in March 2015. In response to an offer from Mitsubishi Corporation, the Sumitomo Electric Group began examining the establishment of a consortium. Since then, we had been involved in the introduction of a traffic control system and traffic lights at intersections for three-and-a-half years. First of all, let's clarify what the traffic control system is. The traffic control system has been introduced to each prefecture of Japan. Vehicle detecting devices and surveillance cameras installed at intersections are used to assess traffic conditions. The information is centrally managed to control traffic lights appropriately, thereby facilitating safe and smooth road traffic. (Currently, detailed information is provided for advanced system control.) The Sumitomo Electric Group moved into the ITS field in the late 1960s. Since then, the Group has accumulated achievements, maintaining its position in the top manufacturers in Japan. One of the projects carried out by the Sumitomo Electric Group is the traffic control system in the Tokyo metropolitan area. In recent years, however, a large problem has surfaced.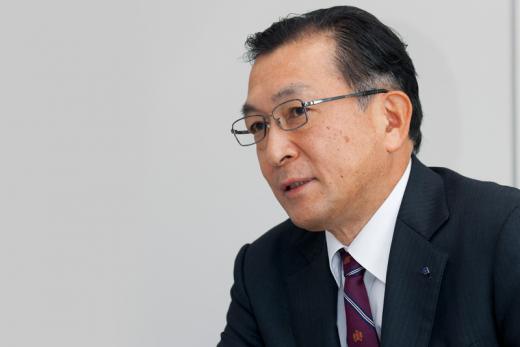 "Since ITS is ordered by police departments in respective prefectures, the market is limited. We noticed the ceiling to expansion of the business share. ITS business originally targeted at the Japanese domestic market, but we thought it was essential to develop overseas markets for the future. Therefore, we started working on the control of traffic lights in Thailand and Myanmar through projects such as JICA's social experiments and investigations. However, these projects were to introduce traffic lights rather than traffic control systems. The project in Phnom Penh was for the introduction of a traffic control system. We thought that introducing the traffic control system with Japanese technology could give us the momentum to expand our ITS business globally. We were determined to install ITS to Phnom Penh to ease the city's traffic congestion. With this will and determination, we engaged in the ITS project." (General Manager Koichi Washimi, Systems & Electronics Division)

NEXT
The project began but faced the difficulty of installing traffic lights.
–How to facilitate smooth operation at the urban civil engineering site–
(3)