Physics / Material Science
Internship at Analysis Technology Research Center
Why did you want to intern for Sumitomo Electric?
Sumitomo Electric is a perfect company for witnessing first-hand the achievements that the unique synergy of core, traditional values with unparalleled technological capabilities can bring. I had always been fascinated not only by the innovation as an outcome of scientific research, but also by the relationship between its academic and corporate counterparts, in a global setting. For this reason, the opportunity to work at Sumitomo Electric was truly invaluable for me.
What do you do in the internship?
The big picture of our project dealt with a very important question in R&D of copper products ? the relationship between the quantity of copper oxides forming at the interface of copper and polyimide, and the strength of mutual adhesion between the two components. Crucially, in order to achieve this goal, we had to assess the accuracy of X-ray photoelectron spectroscopy in the quantification of different oxides, and to investigate the chemical stability of copper and other metal oxides under continuous X-ray irradiation. Furthermore, I was very fortunate to have had an exposure to a wealth of state-of-the-art measurement equipment at the Internship at Analysis Technology Research Center and to have interacted with specialists in their respective fields, from whom I have learned a great deal about every aspect of corporate R&D.

What has been the most interesting you have learned in this internship?
At Sumitomo Electric, the team always puts every effort in order to make sure that you learn, accomplish and experience as much as possible during the internship. Often, this includes visits to outside facilities, such as Spring-8 ? one of the largest synchrotrons in the world, which was my personal highlight. Most importantly, I have learned that a comfortable working atmosphere, coupled with a talented and friendly team (both flourishing at Sumitomo Electric), are the two indispensable pillars that would enable me to make a positive long-term professional impact in the future.
How can the internship help shape your career?
By participating in this internship, I was able to gain an insight into the day-to-day aspects of corporate R&D and elucidate any contrasts with academic research. Furthermore, this internship was a fantastic opportunity in terms of immersing myself into the unique working environment of Japan, and developing cultural awareness, flexibility and adaptability necessary in order to succeed in our globalized society.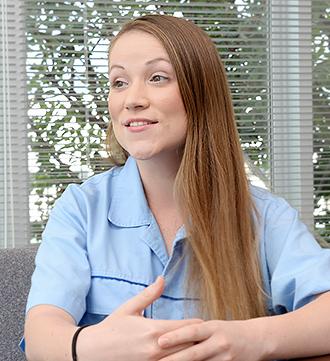 A message to students who consider participating in the internship I participated in a number of internships over the course of my academic career; however, none of them could really compare in terms of the wealth of knowledge, professional development and cultural immersion that the Sumitomo Electric Global Internship Program bestows upon its interns. Please, join the program and take advantage of all the amazing opportunities that it offers.