Optical Fiber Fusion Splicers for Increasing Data Traffic A way to become a global leader(5)
MADE IN JAPAN Fusion Splicers Supplied throughout the World
Product innovations, solutions, and global sales and maintenance networks
Global design review participated in by staff from around the world
In Japan, there are three business entities, including the Sumitomo Electric Group, that supply fusion splicers. Outside Japan, only two Korean manufacturers provide fusion splicers, excluding emerging Chinese manufacturers. The five leading companies compete fiercely with each other. The Sumitomo Electric Group is second in the world in terms of fusion splicer sales. The construction of optical fiber networks in Japan is almost complete. Overseas markets are now the main battleground. High-value-added products are supplied to the United States and Europe, while inexpensive products are supplied in the mass-market segments of China and India. Sales activities are directed mainly toward telecommunications carriers and optical fiber network installation subcontractors. Takashi Nakagawa of Sumitomo Electric U.S.A., Inc. and Yoshiaki Sakanushi of the Global Network System Division have promoted the above-mentioned sales activities.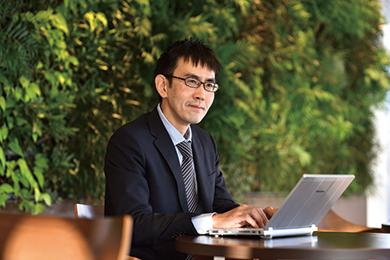 "Sumitomo Electric is venturing into the global market with a lineup of sales companies in the United Kingdom, the United States, China, India and Southeast Asia, under which affiliated agents are arranged. The mission was to develop and implement marketing strategies and build sales-boosting mechanisms, while being deeply involved in the product planning stage. To identify market problems and needs, use these as market feedback, and make the product attractive to customers, it was necessary for development, manufacturing and sales staff to be united across borders, to share information and to collaborate with each other," says Nakagawa.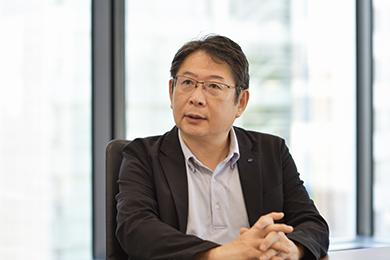 "To that end, with the aim of establishing directions for product development and sales strategies, we have invited sales managers and sales representatives from member companies of the Sumitomo Electric Group from eight countries, and have held Global Design Reviews on a semiannual basis together with engineers. This year, we set up a remote access system and held the review on a global basis in real time. Service and support meetings are also held every year to improve the staff's maintenance skills and services. The goal is to build a framework for sharing advanced repair techniques and achieving increased customer satisfaction," says Sakanushi.
Support for B4RN, the world's fastest rural broadband
Let's hear the voice of a user that introduced fusion splicers of the Sumitomo Electric Group to the UK, in which the group's sales company operates. Broadband for Rural North Ltd ("B4RN") offers a network which is considered the world's fastest rural broadband. The network mainly covers the rural area in the northwestern part of England.

Mr. Mark Gray, who is in charge of public relations, says, "We started as a non-profit organization operated by volunteers. In the UK, the telecommunications infrastructure in rural areas was underdeveloped due to lower profitability compared to urban areas where high-speed networks were built. B4RN was established to solve social issues, such as eliminating the information gap and promoting computerization of farming."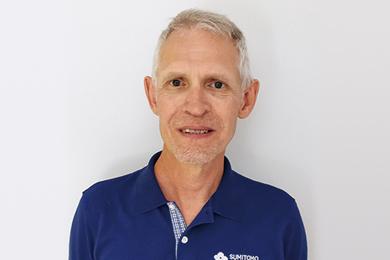 In 2013, two years after its establishment, B4RN contacted Sumitomo Electric Europe Limited, the sales company of the Sumitomo Electric Group in Europe. David Randall, SEEL's sales manager at the time, responded to the inquiry.

Mr. Randall says, "I was inspired by the innovative idea and vision to support the local community by building information infrastructure. We supported their activities and strengthened the relationship by lending our fusion splicers free of charge for a certain period."
Why were Sumitomo Electric's products highly evaluated? Mr. Alistair Adams-Huset, who is Network Build Teams Leader and also in charge of optical fiber fusion splicing on site, points out the following:

"Sumitomo Electric's products achieve stable splicing. This is a clear advantage over our competitors' products. The northwestern part of England is humid, cold, and rainy. Sumitomo Electric's products are highly valued for ensuring robustness and air tightness, which make it possible to use the products in any environment, and to enable smooth fusion splicing. Even if problems arise, such as contamination with foreign matter, it is possible to take action and make repairs on site. This is highly helpful."

At present, B4RN has about 7,000 subscribers (users). It aims to increase the number of properties passed to c.70,000 in five to six years. To achieve this goal, B4RN places high expectations on the Sumitomo Electric Group.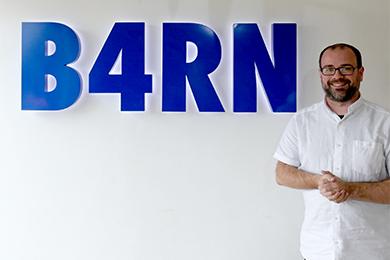 Mr Gray says, "It takes a five- to six-hour drive to get to the B4RN head office from London. However, SEEL, including Mr. Randall, and Sumitomo Electric worked hard to build a close relationship with us. We would like to maintain the relationship, and we would appreciate their future support in various forms."
Pursuing the realization of dream fusion splicers
Sumitomo Electric's Lightwave Network Products Division oversees and manages the fusion splicer business. It provides technologies and products designed for connecting optical fibers by means of products such as optical connectors, fiber-optic closures and optical cables including overhead cables. Among these, the fusion splicer is the face of the division and at the core of the engineering. Yoshiyuki Suetsugu, General Manager of the Lightwave Network Products Division says that he has been pursuing realization of dream fusion splicers.

"It took shape as the SumiCloud®-equipped fusion splicer that incorporates IoT and cloud technologies. This fusion splicer enabled the remote management of progress in fiber installation work. Furthermore, "dream" fusion splicers promising no fusion splicing failure have been launched onto the market. These units incorporate NanoTune™, which enables fine tuning based on AI technology. They achieve quality fusion splices even in an adverse environment and through work done by a novice worker."

Now the question is what the fusion splicer business will aim at in the future.

Suetsugu answers, "I hope operators throughout the world use Sumitomo Electric products and realize their superb performance. We are confident that our products are superior to any other competitors' in performance, durability and ease of use. We will maintain and improve the relationships with our customers as a reliable partner, with our sales companies and service sites networking on a global scale to create innovative operation and maintenance services in line with various needs, rather than simply selling hardware as is. We desire to boost the number of our fans and expand the business in the future into the medical care and industrial fields, around the three pillars of competitive advantage: product innovation, solutions offered to respond to customer needs, and global sales and maintenance networks."

To secure the largest share of the global market, it is critically important to fulfill the challenge of creating products that meet user needs, in addition to furthering improvements in the sales and maintenance frameworks. The constantly addressed challenge is to develop a Forgiving Splicer, the point being how to lighten the workload. Meanwhile, optical fibers are also advancing, as seen with the development of optical fibers suited to fifth generation telecommunications and thin ultra-high-fiber-count cables. The Sumitomo Electric Group is working on the establishment of a fusion splicing technology adaptable to all types of optical fiber. These endeavors will bear fruit and the Sumitomo Electric Group will become a global leader of fusion splicers in the near future.
Reference: Fusion splicer-related information