The Future of a"Water Planet" Created with Water Processing Technology(3)
Mission Imposed on Sumitomo Electric
Presence of POREFLON™ Increased
Applause on receiving an order and making a breakthrough in the water treatment market in Taiwan
CTCI decided to use POREFLON™. But this did not necessarily mean that CPC decided to introduce water treatment facilities because a track record was important for a large-scale project. No proven track record was available for POREFLON™ modules. It was only the data in the pilot test that was available. There was a further obstacle. At that point of time, the end-user, CPC, had already adopted specifications based on the membranes of a major U.S. company. To clear this obstacle, we contacted a doctoral research fellow who had authority to make a decision on membranes. The data in the pilot test was presented to stress the advantage of the characteristics of POREFLON™. "Our fulfillment of the specifications made it possible to bid on the project." (Jeff, aforementioned) In the summer of 2012, the receipt of order was confirmed as a result of the bid, which was followed by a whoop of delight by Zhang, who had worked hard at the frontline, and all of the staff. Winning the bid against a major U.S. company meant a big breakthrough in the water treatment market in Taiwan. In addition, receiving an order for a project of highly challenging treatment of industrial wastewater containing oil of as much as 6,000 m3 per day could be a high-level actual achievement, which boosted subsequent sales expansion activities. This was an epoch-making large order receipt for the Sumitomo Electric Group water treatment business.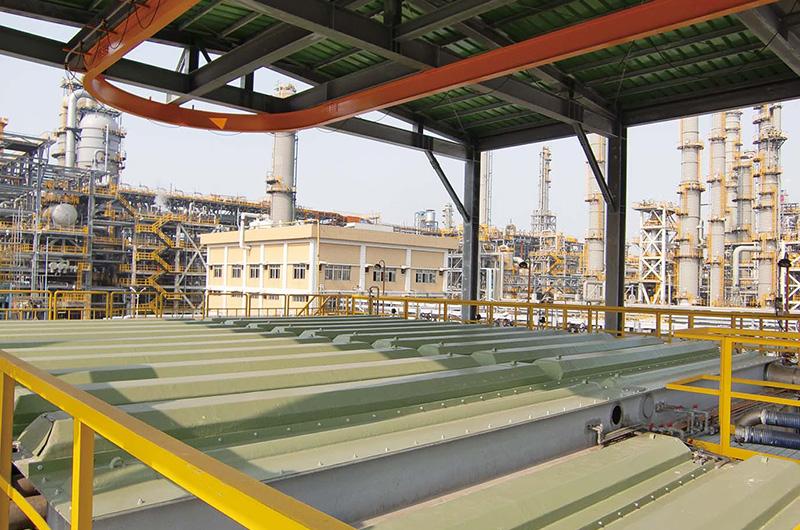 "Customer-oriented stance" ensuring good purification performance over the long term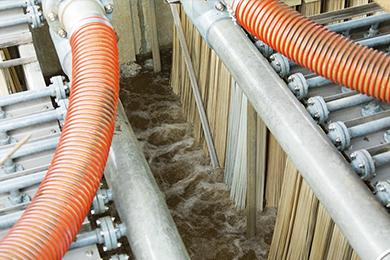 Trial operation started in the latter half of 2013. In this period, Hiromu Tanaka of Sumi-Pac Corp. in the Sumitomo Electric Group, who was in charge of membrane operation technology, entered the construction site together with Jeff. Jeff and Tanaka stayed at the construction site of CTCI for about three weeks and demonstrated normal operation. Finally, in January 2014, the water treatment facilities started full-fledged operation. What is essential for operation is to "maintain the condition of membranes as close to that of new ones as possible," which is a key point to maintain the purification performance. Required for this purpose are periodic maintenance and chemical cleaning. However, a problem occurred about five months after starting stable operation. Clogging of membranes occurred as it did during the pilot test.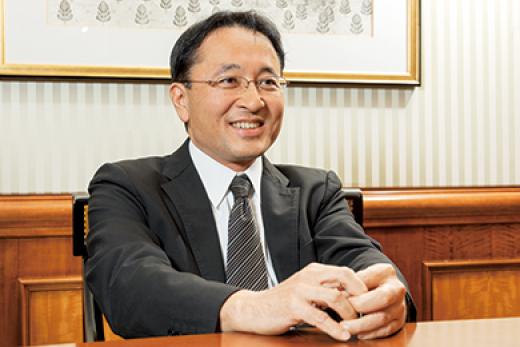 "The problem occurred because the maintenance method had not been shared with the operators of CPC appropriately. We cleaned the membranes to restore their condition close to that of new ones and showed the cleaning method in accordance with the operation manual. We tried our best to obtain customers' understanding and satisfaction" (Tanaka).

Thereafter, we paid periodic visits to the site. We continued to provide technical follow up also for cleaning and consequently stable operation was achieved.
Cleaning maintenance business properly meeting the customer's needs
The water treatment facilities that adopted POREFLON™ modules have been operating stably to date but the treatment performance was gradually decreasing due to dirt accumulated on the surface of the membranes during the four years after starting operation. Even though periodic cleaning has been performed, it makes a difference what kind of chemicals are used. POREFLON™ can stand strong acid chemicals. However, it was difficult to use such chemicals for the facilities of CPC, which were designed in accordance with the the major U.S. company's standard. In other words, one of the factors that decreased the treatment performance due to clogging was the fact that only mild acid chemicals could be used for cleaning due to the limitations of the facilities of CPC. Accordingly, we started up a new maintenance business in 2017 whereby membranes were cleaned by strong acid chemicals outside of the facilities. Referring to the series of these initiatives, Mr. Shun Fa Huang, Executive Manager, Petrochemical Business Div. of CPC said,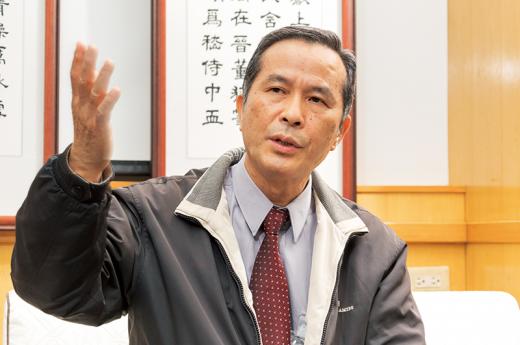 "We want to reuse all of the wastewater to help solve the water shortage problem. In response, the Sumitomo Electric Group not only provides us with high-performance membrane modules but also various services, such as cleaning and wastewater analysis. We hope that the Sumitomo Electric Group continues provide their perfect maintenance supports and make further cost reduction efforts."
Mr. Kuen-Song Pan, Head of Sulfolane Unit, and Mr. Detsai Wen, Engineer, also unanimously said, "We rely upon and place expectations on the capability and expertise of the Sumitomo Electric Group." After steadily receiving high evaluations, at the end of 2017, additional orders were received for membrane modules in response to the increase in the amount of wastewater treated by CPC. We also received an inquiry for a new project at another plant of CPC.
Took on a challenge again toward a big new project Leap from the business of stand-alone POREFLON™ modules
The Sumitomo Electric Group announced the technical achievements and results accumulated at CPC in the conference of a water treatment-related academic association in North America. An inquiry was received on this occasion and subsequently orders were received from oil refinery and food-processing companies in the U.S. Modules were delivered to them and finally POREFLON™ modules successfully entered the U.S. market. Furthermore, a project to introduce our modules to large-scale sewage treatment facilities is ongoing also in Taiwan backed by our achievements at CPC. As done during the period of introduction to CPC, pilot tests are being performed at several sites. The sales expansion strategy is also entering a new phase. "Conventionally, our business was marketing stand-alone POREFLON™ modules. In the future, however, in order to further expand our business, it is important to access the final market where product features can be fully exploited as well as build a proactive business model. We will develop our business by narrowing down regions and providing total system and service solutions with membrane modules incorporated into them. We will promote our business at a higher level." (Morita, aforementioned)

Our water treatment business in Taiwan is sure to make a significant leap forward triggered by the CPC project.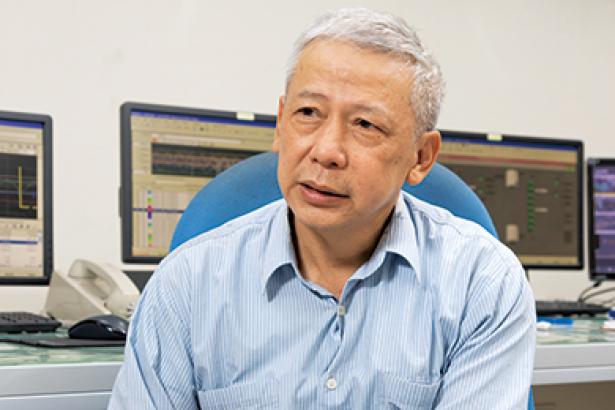 NEXT
Taking on the Challenge of Cultivating the Gigantic Chinese Market
– The Core of Sumitomo Electric's Water Treatment Technology, Zhongshan in China –
(4)