Concentrator pv and redox flow battery for renewable energy
Making a Brighter Future for Renewable Energy
Why Renewables?
It is About More Than Being Green.
Finding solutions that address energy security, efficiency, and environmental sustainability is a delicate balancing act. While many different forms of renewable energy — such as solar, wind, hydroelectric, geothermal, and biomass — have been tested and used around the world, each has its unique challenges to overcome.

Some renewable sources are more geographically limited, like geothermal, while others have potential environmental/ecological impacts, like biomass or hydroelectric. Common to all renewable energy sources is that the power generation is affected by factors beyond human control — like time of day, weather conditions, or seasonal changes — and inevitably fluctuates. Not only power stability but also energy storage still present real challenges.

Nonetheless, diversifying energy supplies and reducing dependence on imported fossil fuels is more important than ever, as countries can enhance their energy security and reduce geopolitical conflicts over limited fossil fuel resources. Renewable energy can also bolster economic development by creating jobs in manufacturing equipment and installing systems.
As the demand for renewable energy continues to grow, scalability and efficiency become even more important. According to a report by REN21, a global organization of renewable energy stakeholders, more than one billion people — about 25% of the urban population — live in cities with renewable energy targets and/or policies. The U.S. Energy Information Administration predicts that use of renewable energy will grow to account for 49% of global electricity generation by 2050.
Among the top three renewable sources — hydroelectric, wind energy, and solar power — solar power generation is expected to grow fastest. According to REN21, the total installed wind and solar photovoltaic (PV) capacity is expected to surpass natural gas in 2023 and coal in 2024. Solar PV systems will account for about 60% of added renewable capacity through 2025, with wind accounting for about 30%.
CPVs Bring Solar Efficiency into Focus
Solar power has rapidly gained traction, with 12 countries having enough solar PV capacity to meet 5% of their electricity demand in 2019, according to REN21. However, efficiency continues to be an issue, with conventional silicon solar panels being able to convert only 20% of solar energy into electricity. As such, the next-generation concentrator photovoltaics (CPVs) that Sumitomo Electric Industries has been developing could become a real game changer.

By tracking the movement of the sun and concentrating sunlight on small chips, our CPVs can convert 40% of the solar energy into electricity, doubling the rate of conventional solar panels. Theoretically, CPVs could increase that energy conversion rate up to 80%.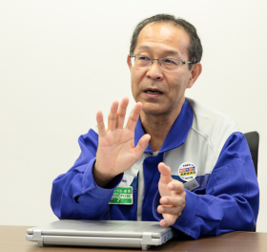 Improving efficiency also applies to every aspect of development. In designing the new CPVs, General Manager Munetsugu Ueyama in Sumitomo Electric's Power Systems R&D Center particularly focused on improving the installation process. As a result, the manual work involved in installing the new compact and lightweight CPVs has become easier and safer.

In 2016, Sumitomo Electric launched a 1-megawatt CPV demonstration plant in Morocco, transforming a vast desert into a renewable resource. Inspired by the success of this first megawatt-scale project, we are looking to innovate and introduce CPV technology to other solar-rich countries around the world.
Taking Charge with Energy Storage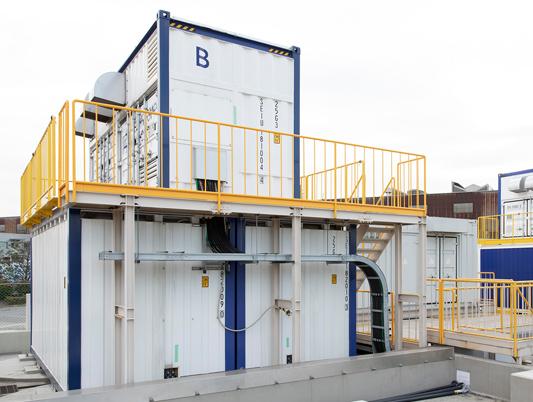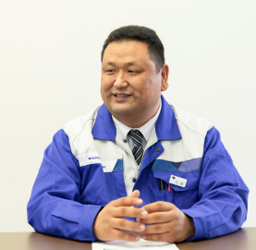 Equally important to generating renewable energy is storing it. As more renewable energy enters the system, excess supply of power generated from renewable sources can destabilize power grids. To address this issue, Sumitomo Electric has been at the forefront of developing large-scale rechargeable battery technology. Since 2015, we have been conducting demonstration tests in Hokkaido, Japan, which have achieved safe and stable operations to help stabilize the power grid.
Redox flow batteries are charged and discharged by the oxidation-reduction reaction of vanadium ions. One of its main features is a long product life with almost no degradation of electrolytes. Another advantage is safety. Since redox flow batteries are composed of non-combustible or flame-retardant materials, the danger of fire from the battery is extremely low.

According to Yosuke Sato, who was involved in the project, Sumitomo Electric Industries is VRFB system has a long service life of 20 years, unlimited charge/discharge cycles without degradation, extremely safe operation, accurate monitoring, and management of available capacity.

In the U.S., New Energy and Industrial Technology Development Organization and Sumitomo Electric Industries have been testing and evaluating our VRFB system in California since 2018. This became the first system of its kind to be connected to a wholesale electricity market in the U.S. We are now also working on a demonstration operation in a microgrid in California, where wildfires often cause power outages.
Supporting a Renewable Future
Sumitomo Electric Industries, Ltd., part of Sumitomo Group, is a diversified global company that contributes to the development of social infrastructure through its innovative R&D activities and extensive business operations. We strive to develop and implement cutting-edge technologies to expand the use of renewable energy and improve the resilience of power grids to create a brighter future.