POREFLON Oil Separator
Our membrane specialists can help you maximizing the potential of high-performance membranes. Oil-contaminated wastewater is perfectly separated, so degreaser can be reused. The volume of industrial waste, such as coolant fluid, can be reduced which lowers running costs, including industrial waste costs. Our best-in-the-world membrane treatment equipment are available at reasonable costs
Features of POREFLON Oil Separator
Reusability
Degreaser can be reused, reducing the volume that needs to be replaced.
Reduced industrial waste
Waste disposal costs can be lowered by a reduced volume of degreaser discarded.
Improved yield
Less volume of suspended solids and oil to the post process helps to improve product yield.
Advanced treated water quality
The treatment capability achieves a high level of treatment including a mineral oil content <5 mg/L.
Reduced environmental load
Less volume of industrial waste&recovered degreaser reduces the environmental load of your facility
Operating Structure of POREFLON Oil Separator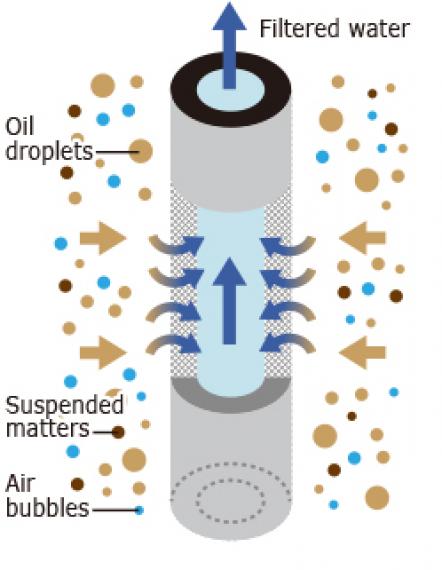 External Pressure Type
Direct immersion in wastewater. Continuous and stable separation is achieved thanks to the simple operation of suction filtration with the air scouring and buoyancy applied to oil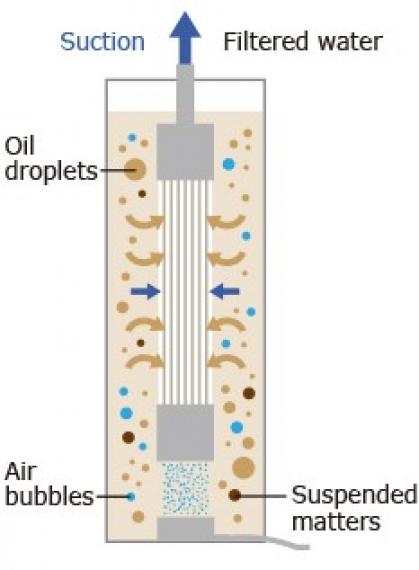 Submerge Type
The membrane made of PTFE enables: ①Stable operation, even with strong acids and alkalis ②High durability prevents membrane breakage even during long period of use
Standard Flow of POREFLON Oil Separator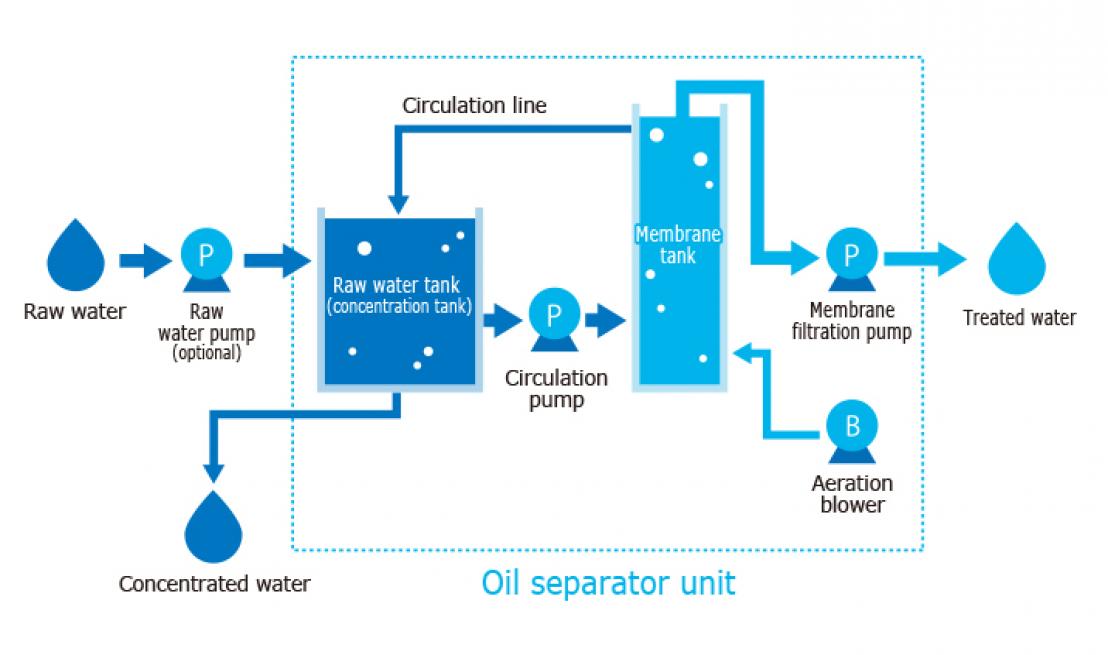 Specifications of POREFLON Oil Separator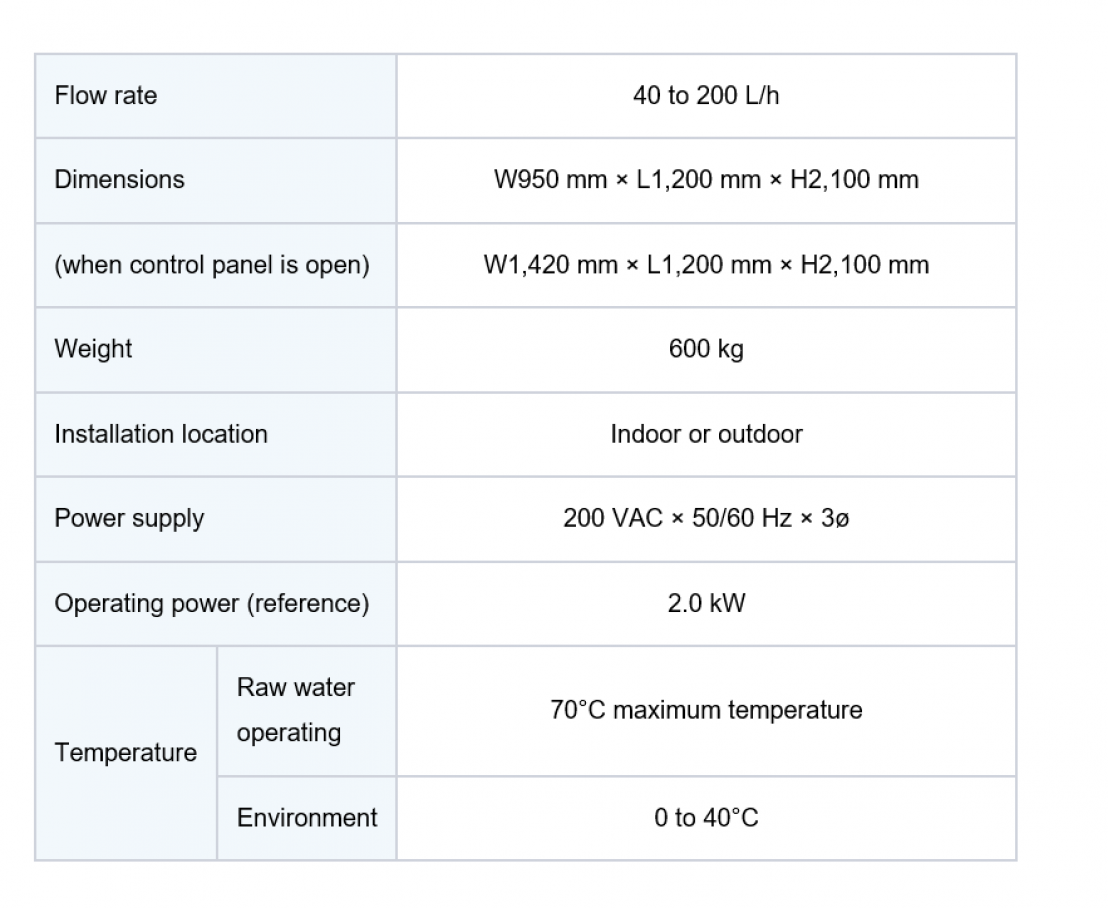 Specifications of POREFLON Oil Separator
POREFLON Oil Separator
Further description of POREFLON Oil Separator