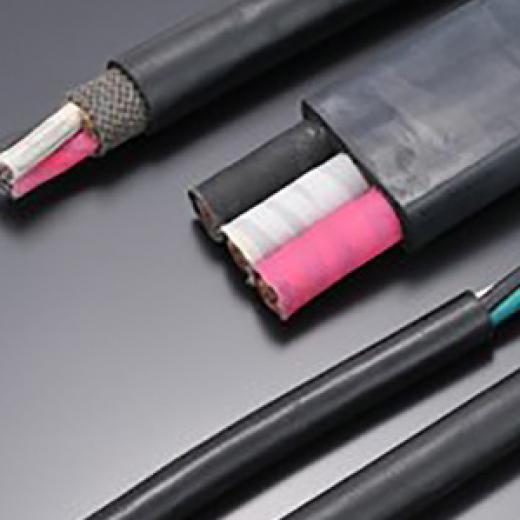 About our products
Although traveling cables are flexible and bendable, they are also tough enough to resist wear abrasion while maintaining a soft texture, making them the ideal product for use in outdoor wiring or with industrial machinery such as hoists and cranes. These cables support our lifestyles in a variety of fields from household electrical devices to large industrial machinery and wind power generators.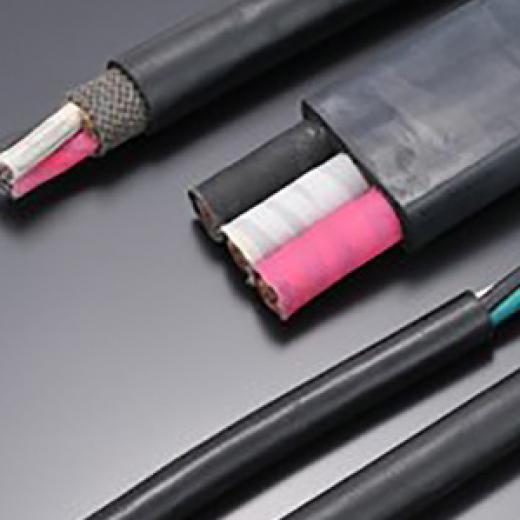 Product features
Based on the high tech compounding techniques developed by Sumitomo Electric, products are developed to meet the needs of the customer. In addition, with our superior cable design technology, we are able to provide customers with customized products tailored expressly for their usage.
Product types and specifications
In addition to the multi-purpose types 2PNCT and 3PNCT, Sumitomo Electric also offers a product portfolio that includes the F-2PNCT for large-scale industrial machinery and the SF-2PNCT for use as temporary wiring in thermal and nuclear power plants. We also offer special specifications for such uses as wind power generator facility cables. Sumitomo Electric is also able to offer products customized to the needs of the customer.
Temporary power supply for civil works

Industrial machines (e.g. Hoist, Lifting magnet)

Harbor facilities (e.g. Gantry Crane)

Civil machines (e.g. Tunneling Machine)

Submersible pump, Drainage facilities

Wiring for wind power generation systems