Sumitomo Electric Selected as Official Partner for the 2nd Vocational Skills Competition in China
Sumitomo Electric Selected as Official Partner for the 2nd Vocational Skills Competition in China
05 September 2023
Sumitomo Electric Selected as Official Partner for the 2nd Vocational Skills Competition in China
Sumitomo Electric Industries, Ltd. is pleased to announce that it has been
selected as an official partner for the 2nd Vocational Skills Competition, to be
held in Tianjin, People's Republic of China from September 16 (Sat.) to 19
(Tue.), 2023. Sumitomo Electric's optical fiber fusion splicers have been widely
used by telecommunication carriers and construction companies in the country,
and are highly valued for their splicing performance, environmental resistance,
safety, and operability. The Company will support the event by providing optical
fiber fusion splicers and optical interconnection materials to representatives
from all over China for the "Information Network Cabling" skill competition.

The competition is organized by the Chinese government to foster skilled
human resources, promote the development of vocational skills, and encourage
the spirit of craftsmanship, and is the largest competition of its kind in China,
where young engineers and other talents compete for their skills. The inaugural
competition in 2020 attracted more than 100,000 visitors, including Chinese
government officials, making it a high-profile event.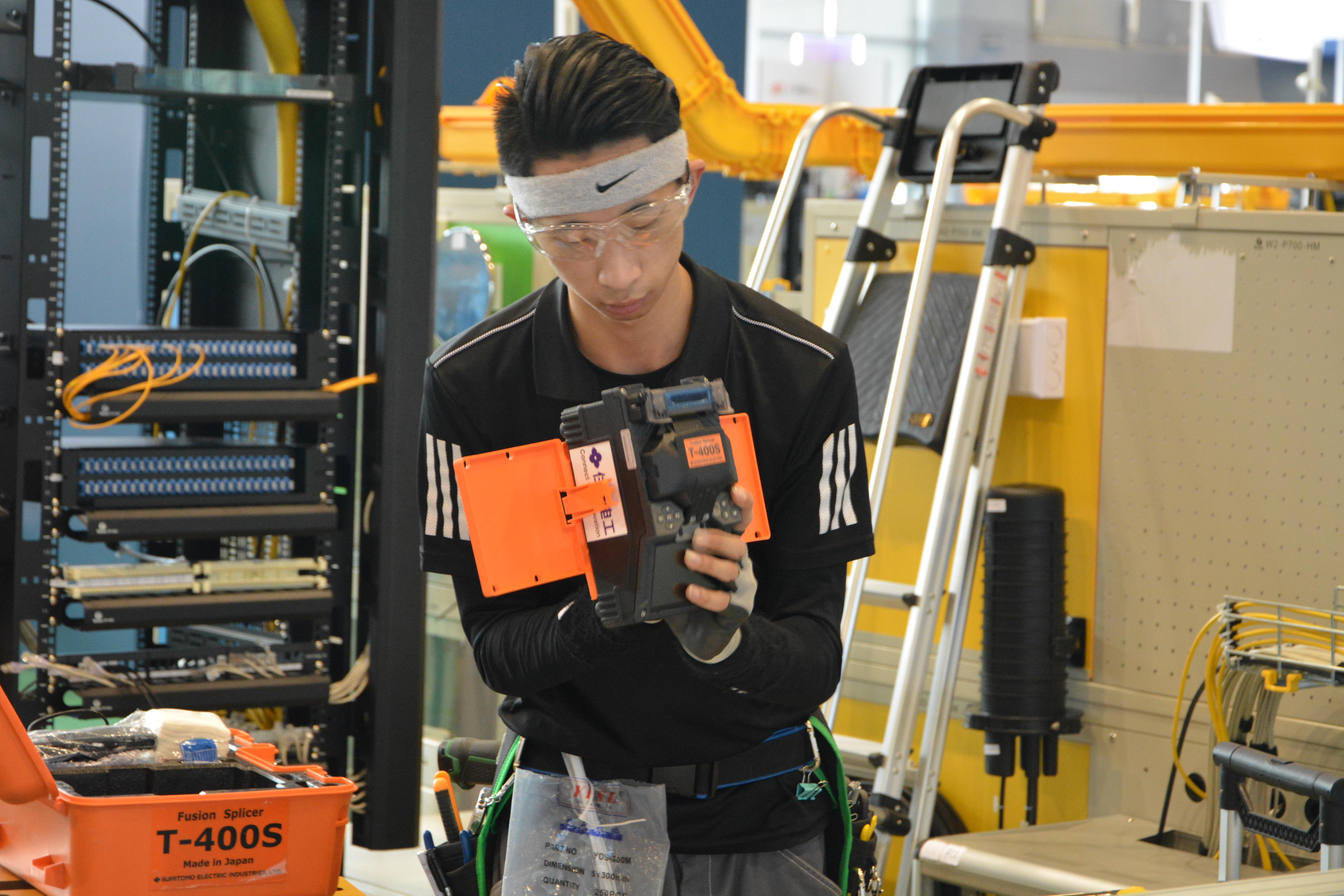 Under the theme of "Rewarding the nation by becoming a skilled talent," this
year's competition will draw more than 4,000 selected candidates from all over
China in 109 categories, more than in the previous competition. The winner will be
invited to represent China at the 47th WorldSkills Competition(*1) to be held in
France in 2024.

Sumitomo Electric has been an official partner of the WorldSkills competition*1 for
five consecutive times since the 42nd competition held in Germany in 2013, and
will also provide products and technical support for this year's event. By
continuing to provide high-quality products and also providing technical support to
China and other countries worldwide, the Company will contribute to the further
spread of optical information cabling technology and the rise in skill levels.

Host city
Tianjin, China
Venue
National Convention and Exhibition Center (Tianjin), etc.
Opening
ceremony
Saturday, September 16, 2023
Competition
period
Saturday, September 16 - Monday, September 18, 2023
Closing
ceremony
Tuesday, September 19, 2023
Website
http://www.mohrss.gov.cn/SYrlzyhshbzb/ztzl/zhrmghgdejzyjnds/
*1 WorldSkills Competition:
It began in 1950 when 12 representatives from each country competed in a skills
contest between vocational youth groups from Spain and Portugal. As the number
of participating countries and representatives increased, it was recognized as an
international celebration of young skilled workers.
■Products to be used at the competition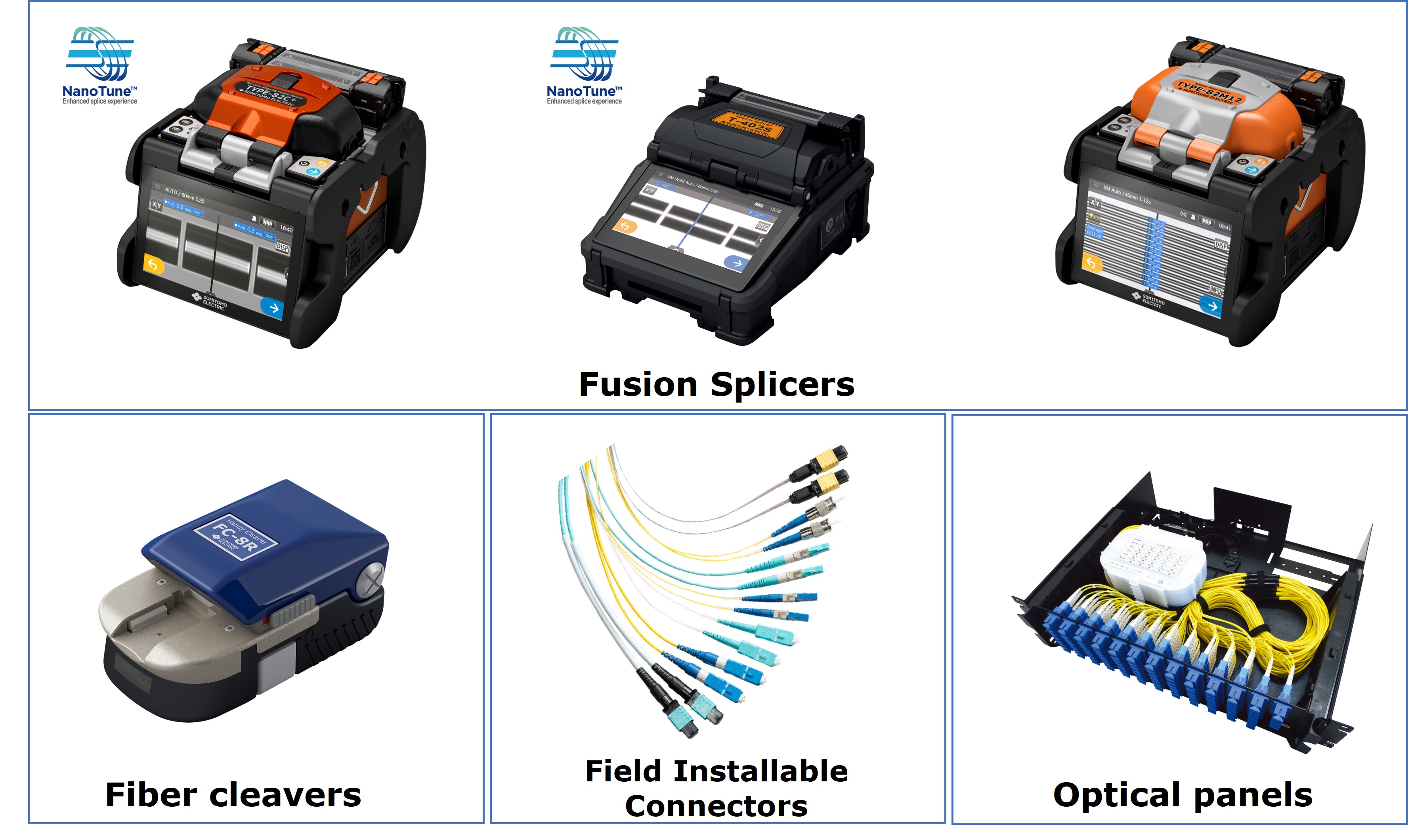 ■The Company's contributions to previous competitions:
2013 42nd WorldSkills Competition (Leipzig, Germany)
2015 43rd WorldSkills Competition (São Paulo, Brazil)
2017 44th WorldSkills Competition (Abu Dhabi, United Arab Emirates)
2019 45th WorldSkills Competition (Kazan, Russia)
2020 1st Vocational Skills Competition of the People's Republic of China
(Guangzhou, China)
2022 46th WorldSkills Competition Special Edition (Kyoto, Japan)

■References
Sumitomo Electric Fusion Splicer Website (English)
https://global-sei.com/sumitomo-electric-splicers/
LinkedIn *2(Sumitomo Electric Fusion Splicer):
https://www.linkedin.com/showcase/sumitomoelectricfusionsplicer/
Facebook*3 (Sumitomo Electric Fusion Splicer):
https://www.facebook.com/sumitomoelectricsplicer/


*2 LinkedIn is trademark or registered trademark of LinkedIn Corporation and its
affiliates in the United States and other countries.
*3 Facebook is trademark or registered trademark of Facebook, Inc. in the United
States and other countries.