Sponsored China's 1st National Vocational Skills Competition
Sponsored China's 1st National Vocational Skills Competition
Sponsored China's 1st National Vocational Skills Competition
Products indispensable for constructing information and communication infrastructures provided to support the event
Sumitomo Electric served as an official sponsor of the First National Vocational Skills Competition of the People's Republic of China, held by the Chinese Government in December 2020. This event, in which contestants competed in 86 categories and a congratulatory message from Chinese President Xi Jinping was presented, garnered much attention across the nation. Top performers in this competition were selected as representatives of China for the 46th WorldSkills International Competition, to be held in Shanghai in 2022. Sumitomo Electric provided optical fiber fusion splicers, optical wiring materials and technical support for the information network cabling competition, in which contestants competed on accuracy and speed to construct an information wiring system suitable for factories, buildings and houses. Contestants who used the Sumitomo Electric products gave remarks like, "The product performs well at fusion splicing and is highly reliable," and "It's easy to use because it can splice so quickly." The organizing committee also highly evaluated the company's products and support.

Sumitomo Electric will strive to line up a wide range of products indispensable for constructing information and communication infrastructure, and provide high-quality products with features that satisfy customer demand. The Company will also support activities to improve the industrial base of Japan and other countries.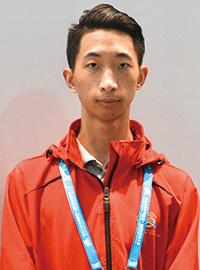 Gold medalist Representative of Tianjin Mr. ZHANG Honghao
I practiced for eight to 12 hours every day to win the gold medal. Sumitomo Electric's fusion splicer is so reliable due to its high accuracy and quality that I could participate in the competition with complete peace of mind. I will continue training to win the gold medal in the WorldSkills International Competition, which will be held in Shanghai in 2022, so I highly appreciate Sumitomo Electric's continued technical support.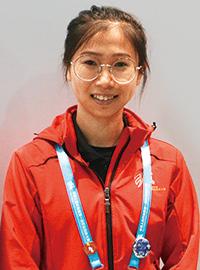 Silver medalist Representative of Guangdong Ms. CUI Yanxia
To participate in this competition, I needed to win the preliminary competitions in my district, city and province. I have continued to practice for a year to overcome these difficult hurdles. Sumitomo Electric's fusion splicer that I used in this competition could splice very quickly, and the Company's optical fiber cleaver was also very easy to use. I also appreciate the incredible technical support provided by the company.
Main products provided by Sumitomo Electric
Reference: Information related to fusion splicers