Making Efforts toward the Utilization of 5G Technology in Factories
Making Efforts toward the Utilization of 5G Technology in Factories
Making Efforts toward the Utilization of 5G Technology in Factories
Demonstration experiment on 5G terminals for factory IoT conducted at 5G X LAB OSAKA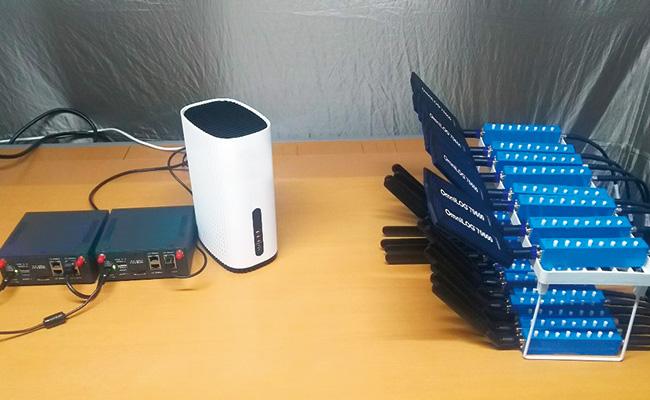 A movement is under way to realize DX (digital transformation) through IoT (Internet of Things) communication, which enables information exchange between various interconnected things, and thereby build a highly efficient social system. Playing a key role in such transformation is the fifth-generation mobile communication system, also known as "5G." Sumitomo Electric is making various efforts toward the creation of new products and business using 5G, which enables high-speed, high-volume communication.

In November 2019, Sumitomo Electric announced that it would implement demonstration experiments to utilize 5G technology in factories jointly with Softbank Corp. In addition, in December 2020, the Company conducted a demonstration experiment on 5G terminals it had developed for factory IoT at 5G X LAB OSAKA,* a public-private partnership facility established to promote 5G utilization. Both activities drew attention as efforts to gather huge volumes of real-time data about the operation status of machinery, and thereby improve productivity and safety at factories.

Sumitomo Electric will continue to seek core technologies that support social system transformation using cutting-edge information communication technologies, thereby contributing to the realization of a comfortable society capable of sustainable growth.
* 5G X LAB OSAKA is a facility jointly established in October 2020 by four organizations—Osaka City, Softbank Corp., Osaka Business Development Agency and i-RooBO Network Forum—to enable companies to implement technical verification of 5G and experience its benefits. The facility is promoting demonstration experiments and business matching to expand the use of 5G. The demonstration experiment conducted this time was the first verification test for the facility.