Training Globally Competitive Athletes
Training Globally Competitive Athletes
Training Globally Competitive Athletes
—New athletes including Yuki Koike and Shuhei Tada join the Athletics Club of Sumitomo Electric—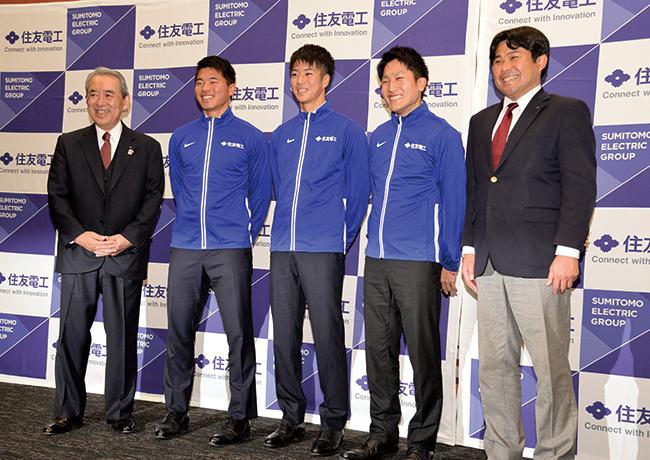 Sumitomo Electric has been supporting track and field athletes with the aim of "training globally competitive athletes." Five promising sprint and long distance runners including Yuki Koike (200 m gold medalist in the 2018 Asian Games) and Shuhei Tada (4 × 100 m relay gold medalist in the 2018 Asian Games) have decided to join Sumitomo Electric. A press conference was held in December 2018 to commemorate their joining the company.* At the press conference, Chairman and CEO Matsumoto expressed his expectations: "I hope that they will become world-class athletes, and play active roles and give excitement to the Japanese people in the 2020 Olympic Games in Tokyo." Each athlete expressed their strong determination to complete in the international events. Sumitomo Electric hopes to contribute to promoting track and field in Japan and developing local communities through the support of sports. The Athletics Club will do its best to meet your expectations. We appreciate your warm support.
* Koike joined the Company on December 1, 2018, and four others will join the Company in April 2019.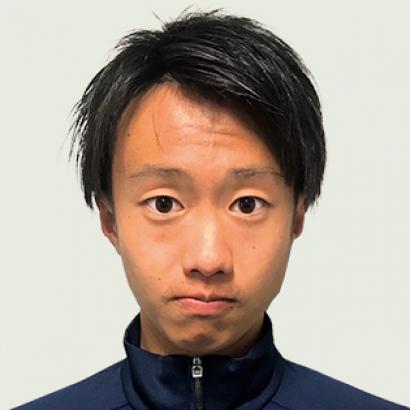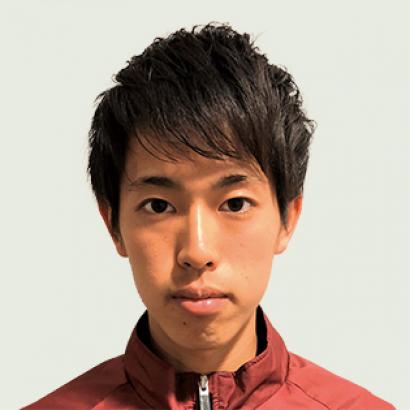 Name

Yuki
Koike

Shuhei
Tada

Shunto
Nagata

Hiroyuki
Sakaguchi

Hiroki
Nagayama

Event

Sprint

Sprint

Sprint

Long
distance

Long
distance

Comment

I will commit myself to the results, and improve my ability to compete with the top global athletes on equal terms!

I will become a world-class athlete as a representative of the Kansai region where I grew up!

I will close the gap with elder athletes and rivals who are my competitors, and will win medals at international events!

I will devote myself to increasing my ability to be on par with other athletes at the World Championships and Olympic Games!

I will do my best to unleash my potential. My goal is to compete in international events!