Data storage and analyzer for the AI-based PLC string monitoring system for photovoltaic power plants
Data storage and analyzer for the AI-based PLC string monitoring system for photovoltaic power plants
Data storage and analyzer for the AI-based PLC string monitoring system for photovoltaic power plants
— Supporting stable power plant operation over decades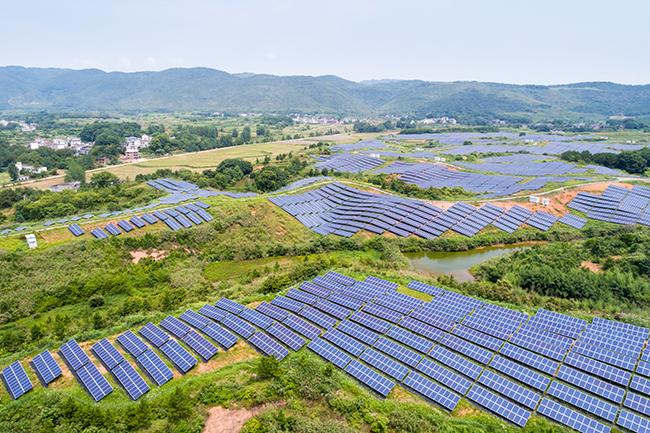 As global energy demand has been increasing rapidly, there has been growing interest in renewable energy resources such as photovoltaic and wind power generation to achieve an environment-friendly and sustainable society. Photovoltaic power generation systems (which have been increasingly introduced) are designed to operate for more than 20 years after installation. To maintain the stable power generation amount over the long term, it is crucial to detect problems and take actions immediately. In general, monitoring systems are introduced to detect abnormalities.

Conventional monitoring systems mainly used thresholds (limit value) for determining abnormalities. For example, a power output below a certain value was determined as an abnormality and was notified to the manager of the photovoltaic power generation system. However, the power output varies depending on various factors such as the season, time zone, installation region and the environment around the power plant. The abnormality determination based on thresholds was not highly reliable. In most cases, the operation required human analysis and judgment based on the results of abnormality determination.

Against this backdrop, Sumitomo Electric developed an artificial intelligence (AI)-based string monitoring system that judges abnormalities in the measured string electricity value and notifies the cause of abnormality depending on the level of urgency.

Specifically, when the string monitoring system detects a decrease in power generation, it determines the cause (e.g., abnormality in the fuse or breaker, shadows of plants, deterioration of photovoltaic panels), and notifies the abnormalities depending on the level (immediately or daily). The system judges the abnormality for each string (minimum unit of photovoltaic power generation) and color-codes abnormal locations on the overall map of a power plant depending on the level of urgency. This helps identify abnormal locations visually and makes it possible to give instructions to on-site workers easily.

Sumitomo Electric's monitoring system employs power line communication (PLC) technology that utilizes the existing power lines as communication lines, eliminating the need for installation of additional communication lines when introducing the system. It can also be introduced easily to existing power plants in operation. The new abnormality detection, judgment and notification system enables quick actions against abnormalities related to power generation. It contributes to reducing the operation and management cost of photovoltaic power plants and maximizing the power generation amount.
Example of daily power generation report
Example of indication of abnormal locations in a power generation report