Development of QCL Module, the World's Smallest Laser Light Source for Sensing
Development of QCL Module, the World's Smallest Laser Light Source for Sensing
Development of QCL Module, the World's Smallest Laser Light Source for Sensing
"Measurement of trace amounts of gases in real time" to contribute to environmental conservation and industrial and medical fields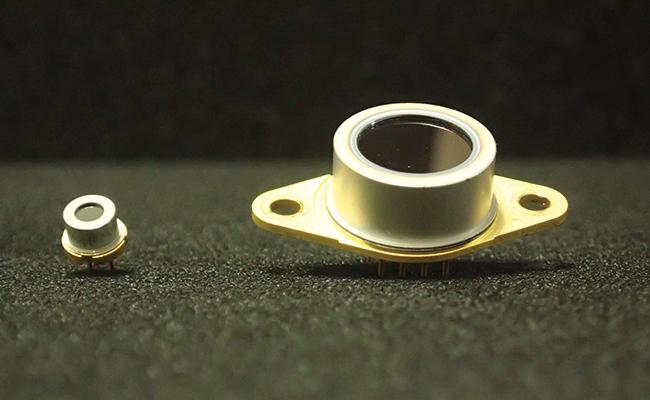 For the purpose of conserving the environment and ensuring security and safety, air pollution gases and greenhouse gases are required to be measured with high sensitivity in real time. In this context, laser gas sensing, which uses a laser light source to measure trace amounts of gases, is attracting public attention.

Sumitomo Electric has successfully developed a QCL* module, a laser light source for sensing, by incorporating its original light-emission structure and using its semiconductor device technology accumulated over many years.

As this module can achieve sufficient light output with low power consumption and low heat emission, it does not require a large and expensive heat dissipation package. This module can also detect gases with high sensitivity in a temperature environment higher than that for conventional laser light sources. These features have expanded the range of gas sensing applications.

In the future, this module is expected to be used for applications in the industrial field to measure exhaust gases and greenhouse gases as well as for other various IoT sensing applications, including those in the medical and healthcare field such as breath diagnostics and blood sugar level measurement.
* QCL : Quantum Cascade Laser