Sumitomo Electric Group The Professionals ~Hiroaki Sano~
Sumitomo Electric Group The Professionals ~Hiroaki Sano~
A major turning point in optical fiber technology
After joining Sumitomo Electric, I was assigned to the Yokohama Research Laboratories (currently the Optical Communication R&D Laboratories). I was engaged in research on optical fibers. I majored in polymer chemistry at university and graduate school. I must admit I was anxious because I did not have any knowledge about optics and communication. However, times were changing in my favor. At that time, optical fiber coating technology was undergoing significant change. The shift from conventional thermosetting resins to UV-curing resins offered me an opportunity to take advantage of my knowledge of polymer synthesis. Optical fibers are manufactured by combining various technologies. Thus, I was assigned to the development of materials and processes as an expert of UV-curing resins in the first year of my career. In the development of the drawing process for UV-curing resins, I experienced the joy of research because the results were being produced steadily. For example, the manufacturing speed of 50 m/min. was improved to 1,300 m/min. (on an experimental basis). Subsequently, I conducted research on optical cables and construction methods. I was engaged in the development of fundamental technologies for optical communication lines, which are currently in use. When I worked as a researcher, I was engaged in intellectual property (IP), which is my current field, as an engineer engaged in patent licensing to competitors and activities for technology competitions organized by customers. After gaining experience through these activities, I was transferred to the Intellectual Property Dept. in 1997 to handle patent disputes in the optical communication field.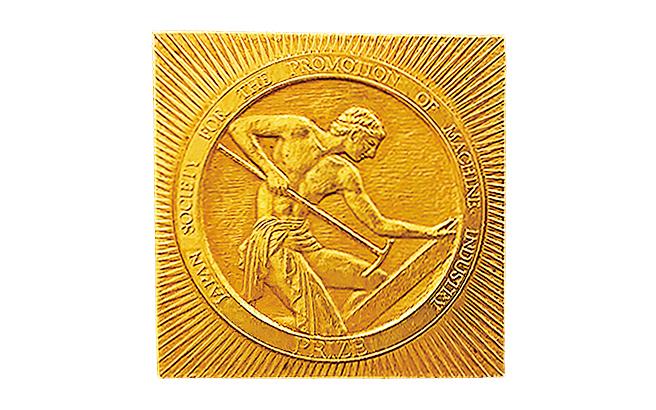 Predominance in the market achieved by patents
Construction of the optical fiber network in Japan was expected to be almost completed in the latter half of the 1990s. This would make our optical fiber business in Japan difficult. Thus, we studied the possibility of deploying our business in overseas markets. One of the target countries was the U.S., where Corning Incorporated was headquartered. At the end of the 1980s, we lost a patent lawsuit filed by Corning, the largest optical fiber manufacturer in the world, causing our ambitions to enter the U.S. market to fail. Throughout the 1990s, many researchers in the optical communication field at Sumitomo Electric worked on efforts related to IP in order to fully launch into the U.S. market and contribute to the world with our technologies. We scrutinized and conducted research on the technologies of our competitors, including Corning, to find out what patents we should acquire to counter our competitors. After a long preparation period, we filed a lawsuit against Corning on patent infringement in September 2000. We worked with the relevant business divisions, research division, and legal department to visit the U.S., held negotiations with Corning, and produced satisfactory results. These efforts turned out to be highly effective in ensuring our business flexibility by using patent rights. In the market, only IP rights, including patents, can directly restrict competitors' business. We also concluded many contracts, including cross licensing, with our competitors in Europe and Japan, removing constraints on our global business operations. The patent lawsuit on optical fibers and subsequent negotiations reminded us that the IP rights could change the market environment to our advantage. I became keenly aware of the importance of formulating and implementing the business strategy and IP strategy in a coordinated manner.

I returned to the R&D Group in 2006 to take charge of the technology development of optical fibers. I was then transferred to the R&D General Planning Division to manage the budget and progress of company-wide research topics. This provided me an opportunity to learn various technologies and business models of Sumitomo Electric, including the engineering capabilities, manufacturing sites, and business divisions across the company. This experience turned out to be highly useful in my career in terms of IP.
IP for prevailing in business
I have served as General Manager of the Intellectual Property Dept. since 2012. From the 1990s to 2000s, many Japanese manufacturing companies, including Sumitomo Electric, made a big mistake in their IP strategy in China and other emerging markets. During this period, Sumitomo Electric's competitors were other Japanese companies or European and American companies. While competing in technology development, Sumitomo Electric made many patent applications in Japan, Europe, and the U.S. This became a major factor behind technology leakage from Japanese companies to new companies in emerging markets, including China. At that time, Japanese companies focused on technology development and expanded business by using technologies, such as the quality and functionality of their products, as strengths. Since the 2010s, it has become difficult to make a difference based solely on engineering capabilities. Today, the largest customer segment in the global market is the emerging economies. The balance between quality and cost must be acceptable to the market. The operations of the IP department must change in response to changes in the business environment. To achieve continuous business development, it is indispensable to manage trade secrets to protect our inventions, take advantage of exclusive licenses (namely, patent rights), which can be obtained on the condition that trade secrets are disclosed, and ensure technology standardization to share technologies, thereby achieving the predominance of our products in the market and users' convenience, in close coordination with the business strategy. With this in mind, I have worked on IP for about 10 years. The IP activity, which previously sought to increase the number of applications, has been shifting to quality-oriented strategic applications in anticipation of using rights. In addition, management of trade secrets and standardization have been regarded as part of the IP activity to expand the scope of the IP activity. Recently, I have been increasingly asked for advice and support for the deployment of overseas operations and standardization activity from respective business divisions. Efforts have been made to strengthen the activity from the viewpoint of IP.

In the IP strategy, it is essential to change the perspective. Sumitomo Electric has responded to the detailed needs of customers and offered the best possible products to customers. It is important to conjecture the developments in the market and the competitive environment based on information available from customers. Now that international relations and the industrial structure are changing dramatically, it is necessary to pay attention to social changes in a broader scope, overlook many factors that affect the market, and adopt various viewpoints. Metaphorically, we must think based on the heliocentric model. Companies tend to assume the geocentric model, believing that they are the center of the universe. Our planet is rotating and revolving. Likewise, our society is changing in its own way. We must be more outwardlooking than inward-looking. It is important to recognize and monitor the developments. This is applicable not only to IP-related personnel but also to many business persons. In the future, I want to focus on the development of human resources. The goal of all business persons, including IP-related personnel, is to make efforts so that their companies win in business. I hope to instill the mindset that each business person must fulfill his or her tasks to attain the goal. I will impart all the knowledge I have acquired to those who need it. Sumitomo Electric has various unique technologies and businesses. To generate revenue from such technologies and businesses and promote the continuous development of the company, it is useful to think about business strategy from the IP perspective. I hope that young people will observe developments in our society from a long-term perspective and come up with a business strategy for the next generation from various approaches, including IP.
PROFILE
Hiroaki Sano

April 1984
Joined Sumitomo Electric Industries, Ltd.

July 1984
Assigned to the Yokohama Research Laboratories (currently Optical Communication R&D Laboratories) In charge of optical fiber coating materials and drawing process development

July 1997
Transferred to the Intellectual Property Dept.
In charge of making applications and establishing patent rights, holding licensing negotiations, and following litigation processes in the field of optical communication

March 2006
General Manager, Optical Material Applications R&D Department, Optical Communication R&D Laboratories In charge of the development of products by applying optical fibers and optical fiber technologies

April 2009
General Manager, Planning Department, R&D General Planning Division, and Director of the NEXT Group In charge of evaluating company-wide research topics and supporting businesses, and searching new topics

April 2012
General Manager, Intellectual Property Dept.

(Outside the company)
2016 to 2017 Managing Director, Japan Intellectual Property Association (JIPA)
2018 to 2020 Vice President, JIPA
2012 to 2016 Director, Osaka Institute of Invention and Innovation
2017 to present Executive Director, Osaka Institute of Invention and Innovation